The best fall living room colors create a warm, welcoming environment for family and friends that draws on nature's seasonal hues. Comforting, cozy, and decoratively rich, it's a palette that's wonderful to work with.
The season's foliage, produce and landscape inspire fall decor ideas for inside and out, and its shades make the living room a snug environment. A rethought palette prompted by the arrival of autumn produces an atmosphere that's perfect for relaxing with the family, or entertaining.
The top colors to use for a fall living room makeover? This is what designers and color experts propose.
Fall living room colors: the best choices
Living room fall decor ideas make the space stylish and snug, and fall color schemes are key to success. These room color ideas have enduring style but can equally work as seasonal accents, depending on how they're introduced. Which shades to select? These are the best fall living room colors according to interior designers and color experts.
1. Harvest tones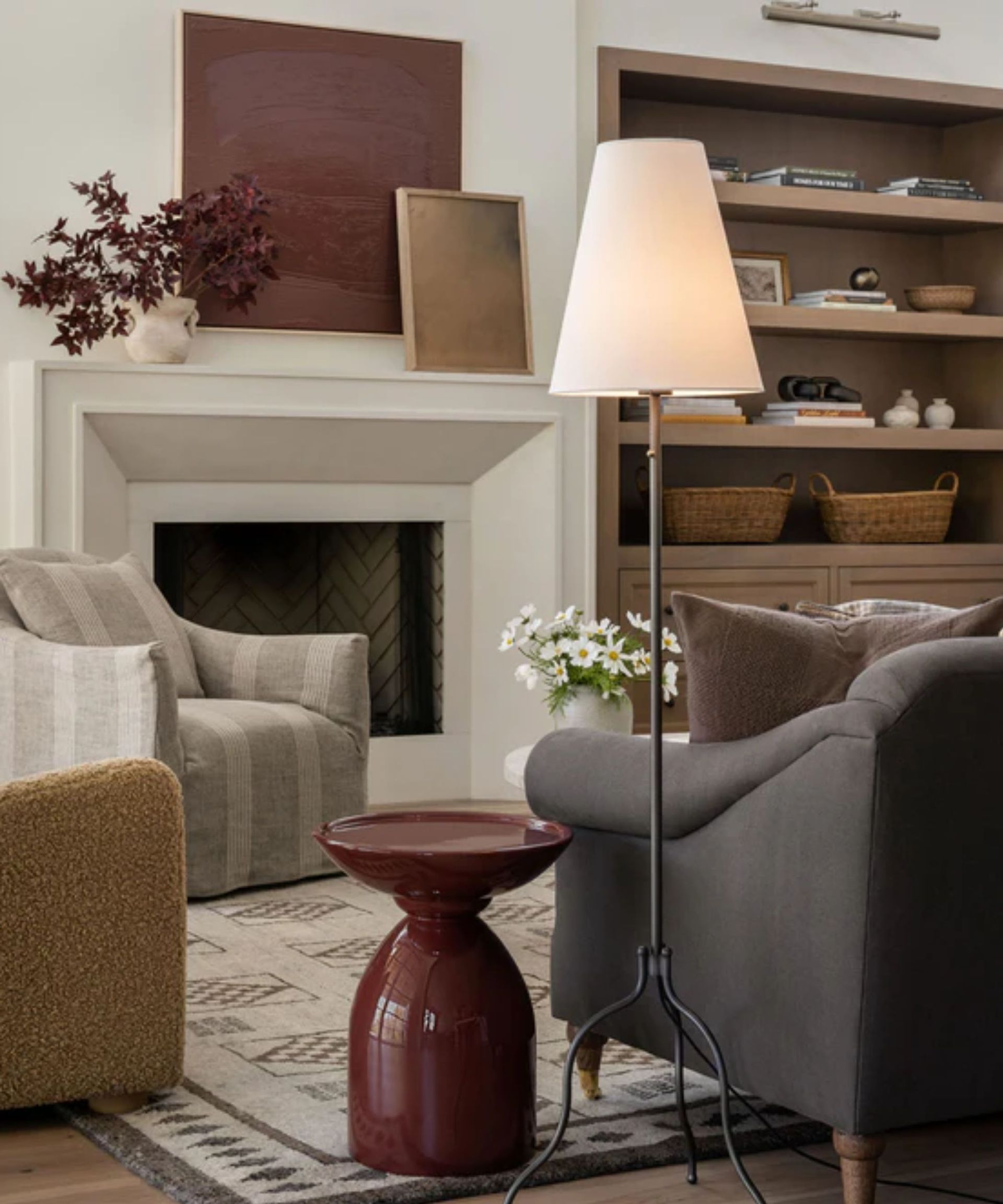 The season offers inspiration in the form of subtler neutral living room ideas, as well as bolder shades. 
'For the fall, I like to use muted versions of the traditional fall colors instead of overwhelming bright colors and patterns,' says Jennifer Verruto, founder and CEO of Blythe Interiors. 'By ridding your home decor of bright, garish colors, you'll create a more calming and inviting space, which is the perfect vibe for fall. 
'For the living room, I recommend incorporating a more neutral color palette through cream, beige, and sage green decor. Then, layer pops of color and texture to create a welcoming atmosphere reminiscent of the harvest season. I like to incorporate natural accents like wooden decor, woven seagrass baskets, or dried fountain grass in a vase to create an inviting atmosphere.'
2. Gentle terracotta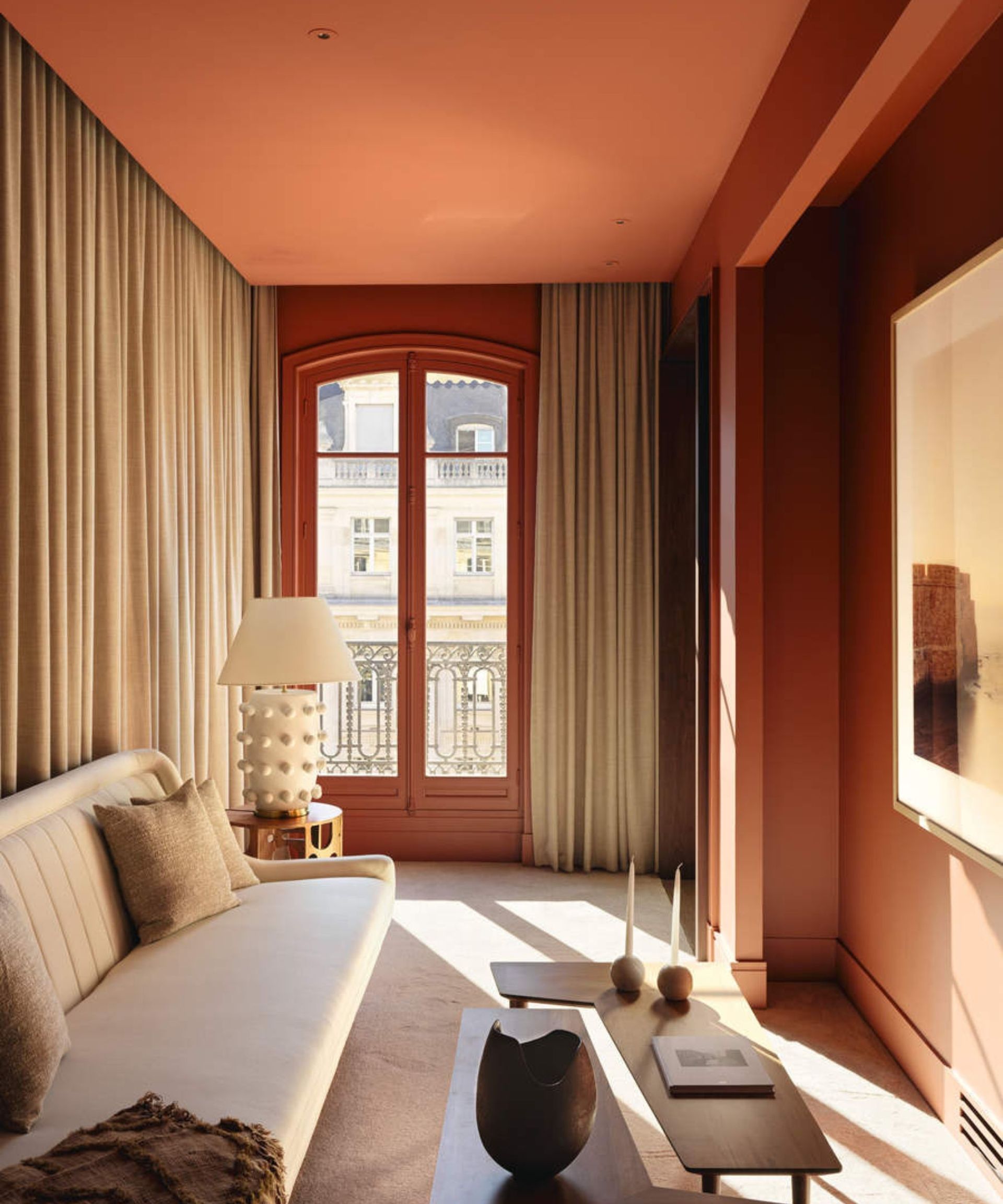 Terracotta decor is another alternative to a brighter fall palette – but one that will prove equally warming and cozy. 
'While many lean towards the vibrant reds and oranges during autumn, the subtle charm of terracotta shouldn't be overlooked,' says interior designer Artem Kropovinsky. 'It captures the feeling of walking on fallen leaves.' 
Based in New York, Artem Kropovinsky, founder of Arsight, has a decade of extensive and considerable global design experience. Prioritizing minimalism, sustainability, and authenticity, Artem, alongside his team of professionals, works on projects in the US and worldwide.
3. Jewel tones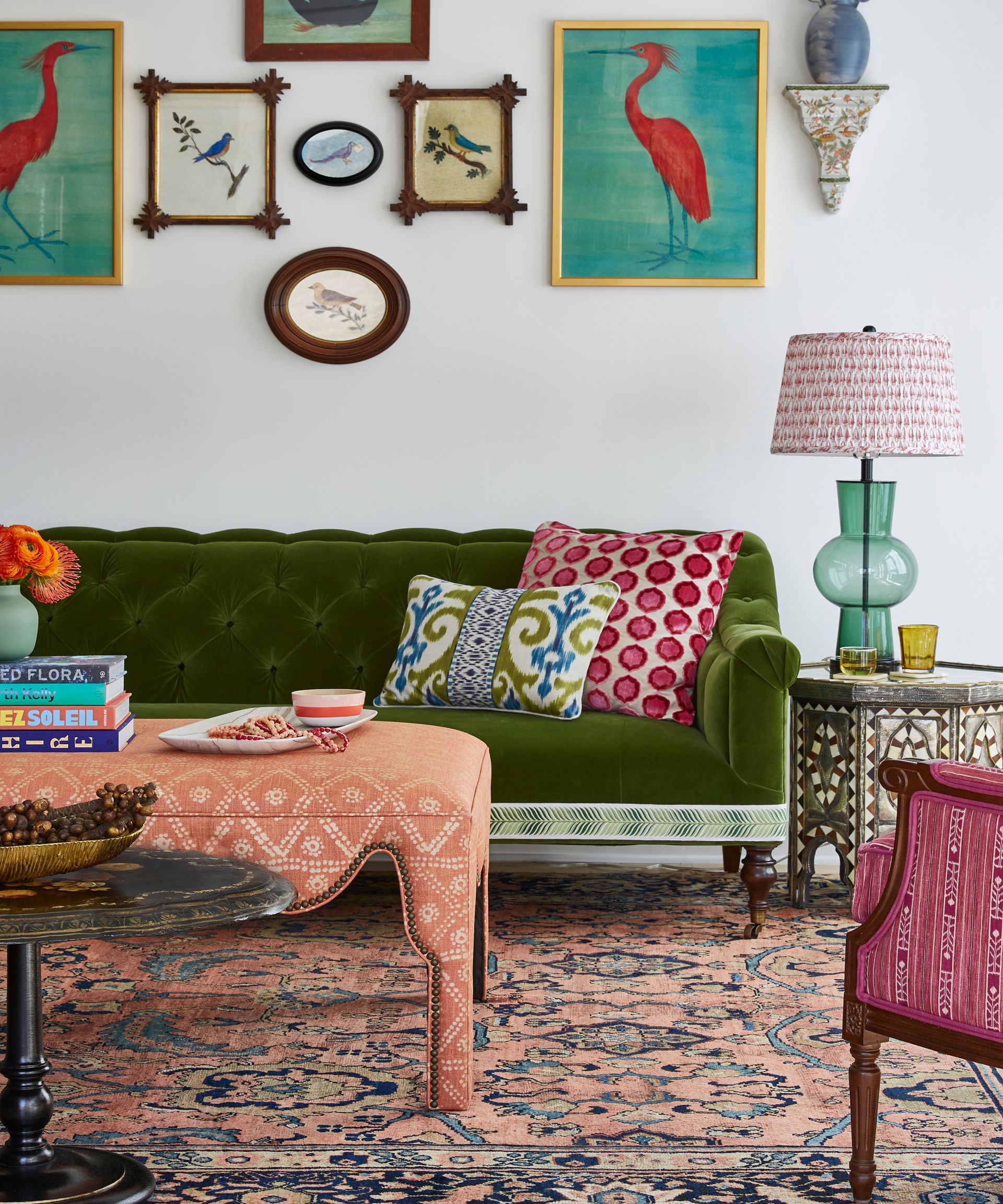 An easy way to add color to the living room without the need for a complete makeover is through the soft furnishings.
'You want to look for rich colors and tones such as deep forest greens and burnt oranges,' advises interior designer Chantelle Hartman Malarkey. 'Jewel tones are great for fall colors. You can incorporate these colors in blankets, rugs, and throw pillows and rotate them with the seasons.'
4. Rich hues paired with neutrals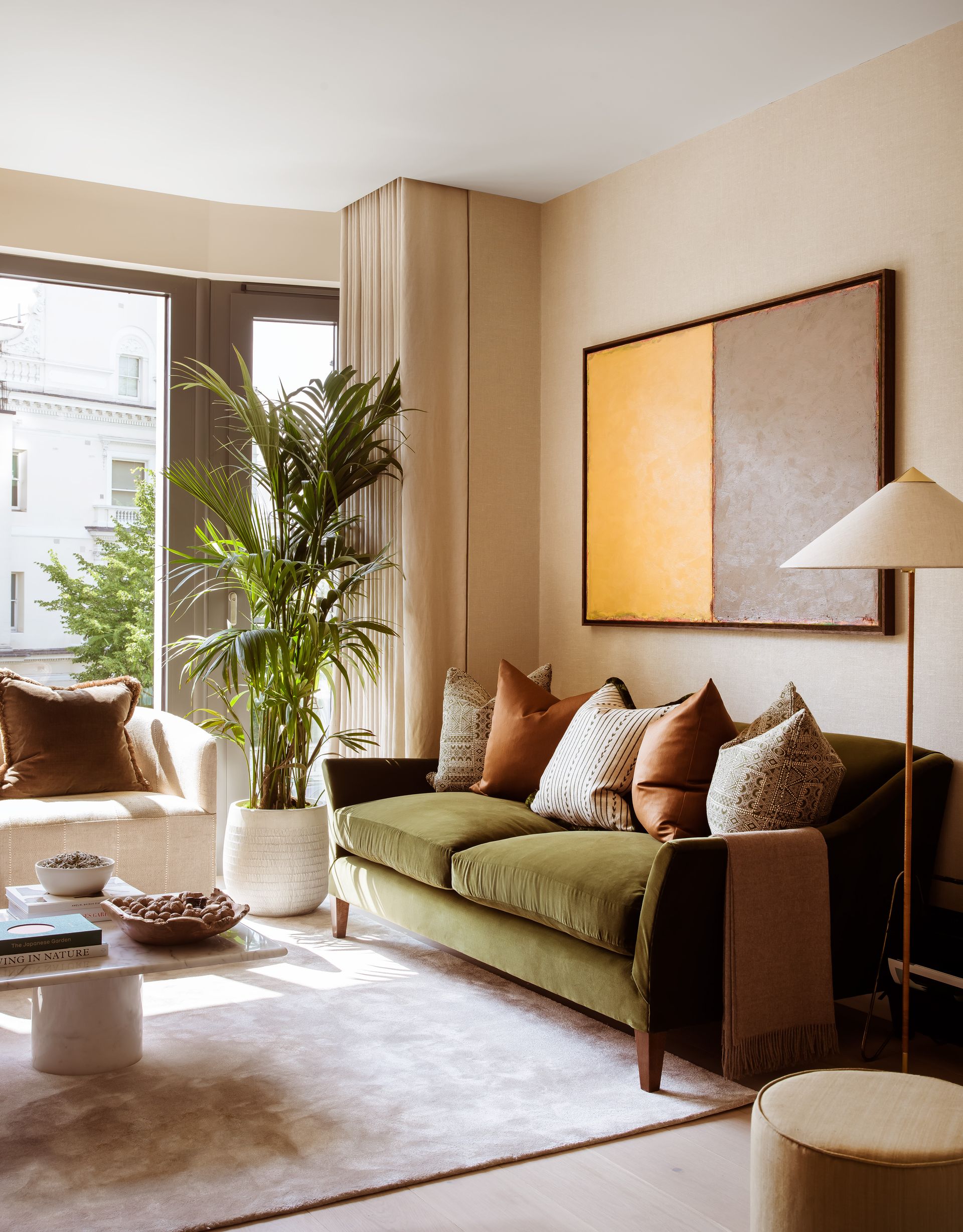 Naturally inspired colors are easy to add to a neutral living room for fall. Madison Popper, founder of the global interior design firm Chill Casa, recommends 'rich earth tones likes like warm orange, deep red wine hues, and shades of greens paired with neutral tones like cream and beige'. 
'I like to spice the room with these colors through pillows, rugs and table decor,' she says.
5. Cozy gray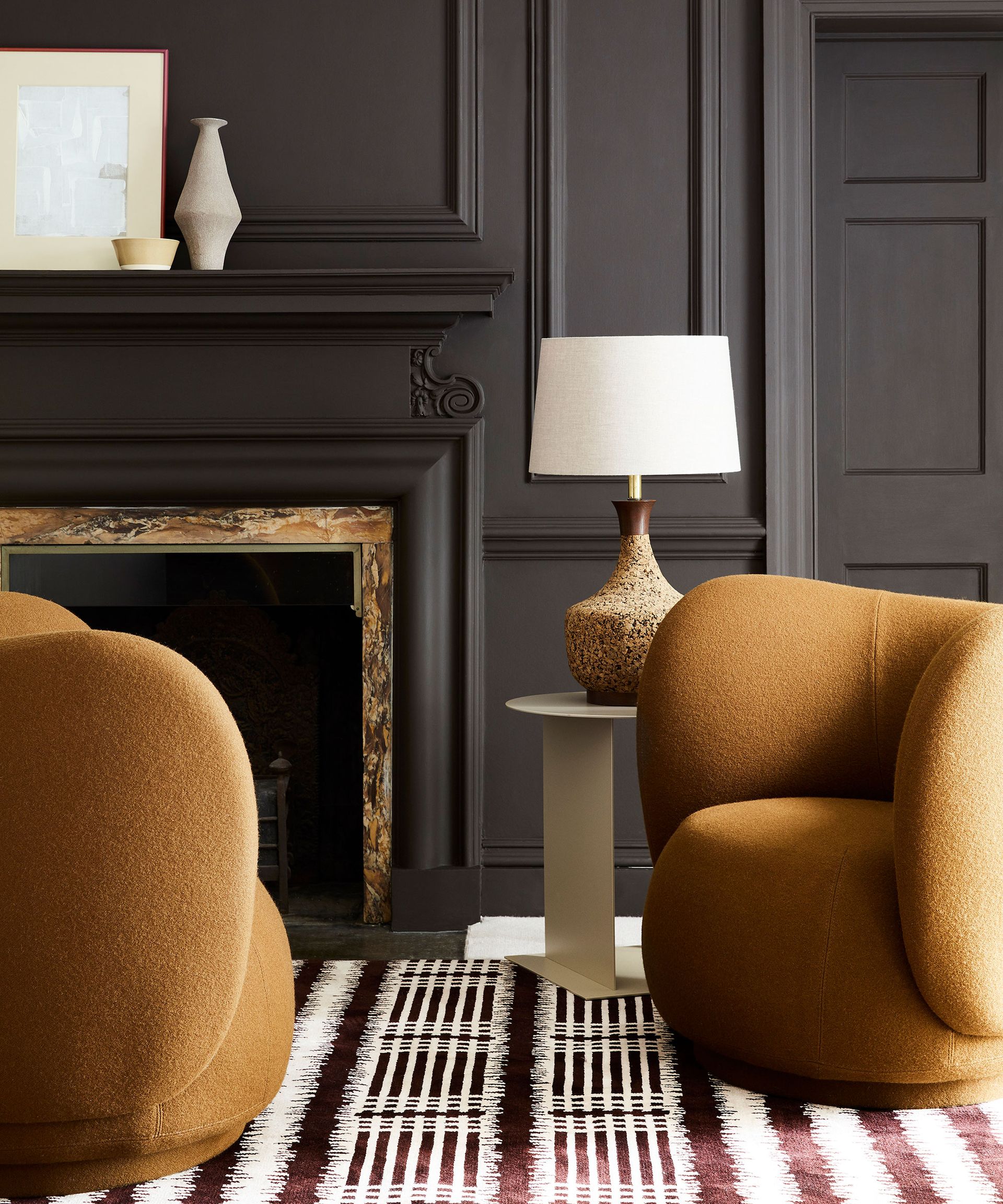 If you want living room paint ideas, think richer hues that will make the space cocooning. 'Neutral paint colors are a timeless choice for living rooms no matter which season of the year,' says Nick Lopez, founder of LIME Painting. 'For particularly fall, browns and bold reds are major shades to consider in 2023.
'If you want an all-year classic, Urbane bronze SW7048 from Sherwin-Williams can create a sense of sanctuary in the living room where you want to be cozy but also need a shot of energy in the space,' he suggests.
6. Black accents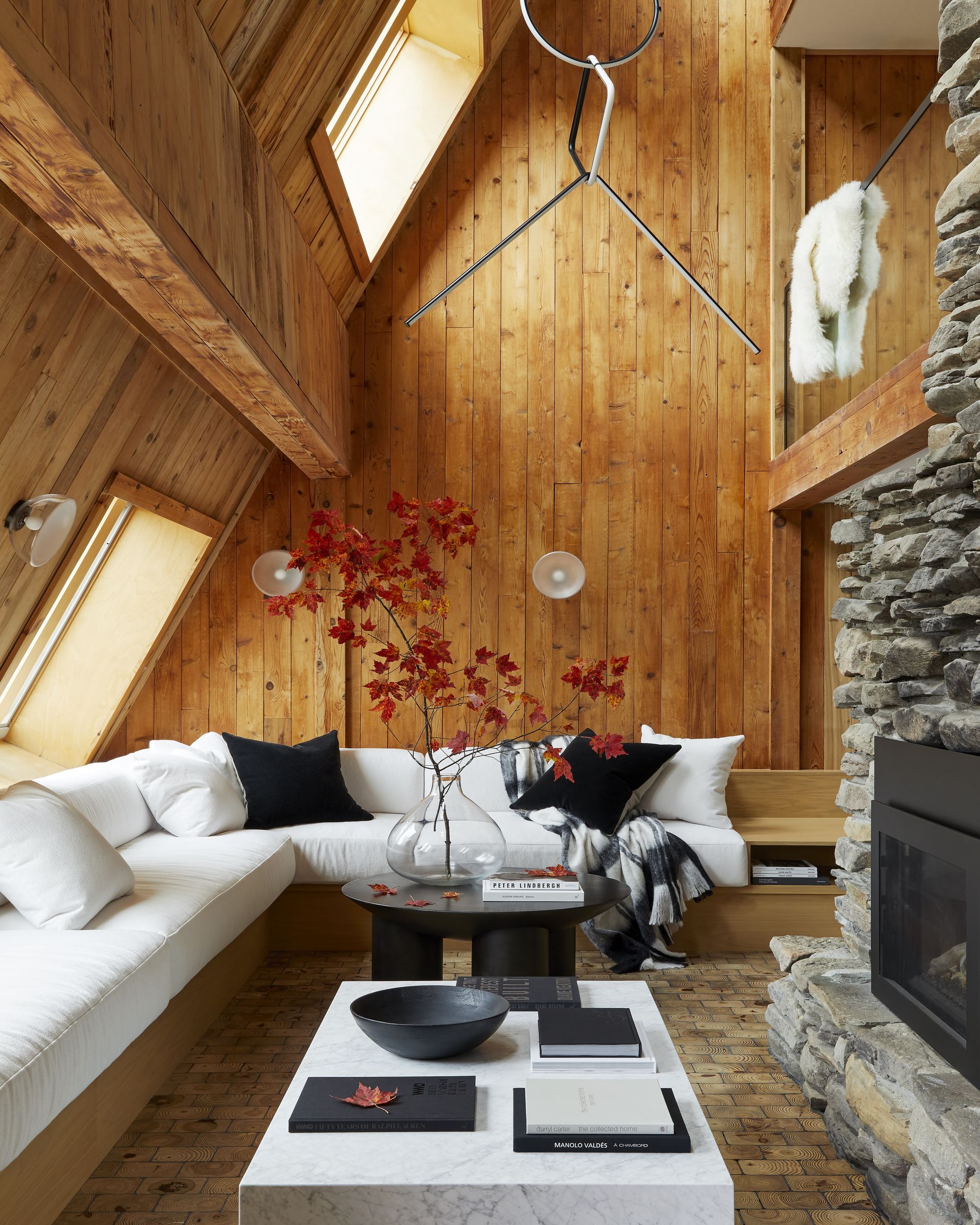 Don't forget black living room ideas as part of fall living room decor, advises Dan Mazzarini, principal and creative director of BHDM Design and ARCHIVE by Dan Mazzarini. 'Black is the eyeliner of any room. Just as any look can use some liner, every room can use some black,' he says. 
'It accentuates focal points and it's versatile,' he continues. 'You can frame art, a doorway, and views through a window with black trim or framing. Similarly, you can use black in a tablescape to call attention to smaller details, where it serves as a podium for decor. Black is also great as the star of the show. Think about it: a piano in the corner of a living room is the scene stealer.'
7. Fresh shades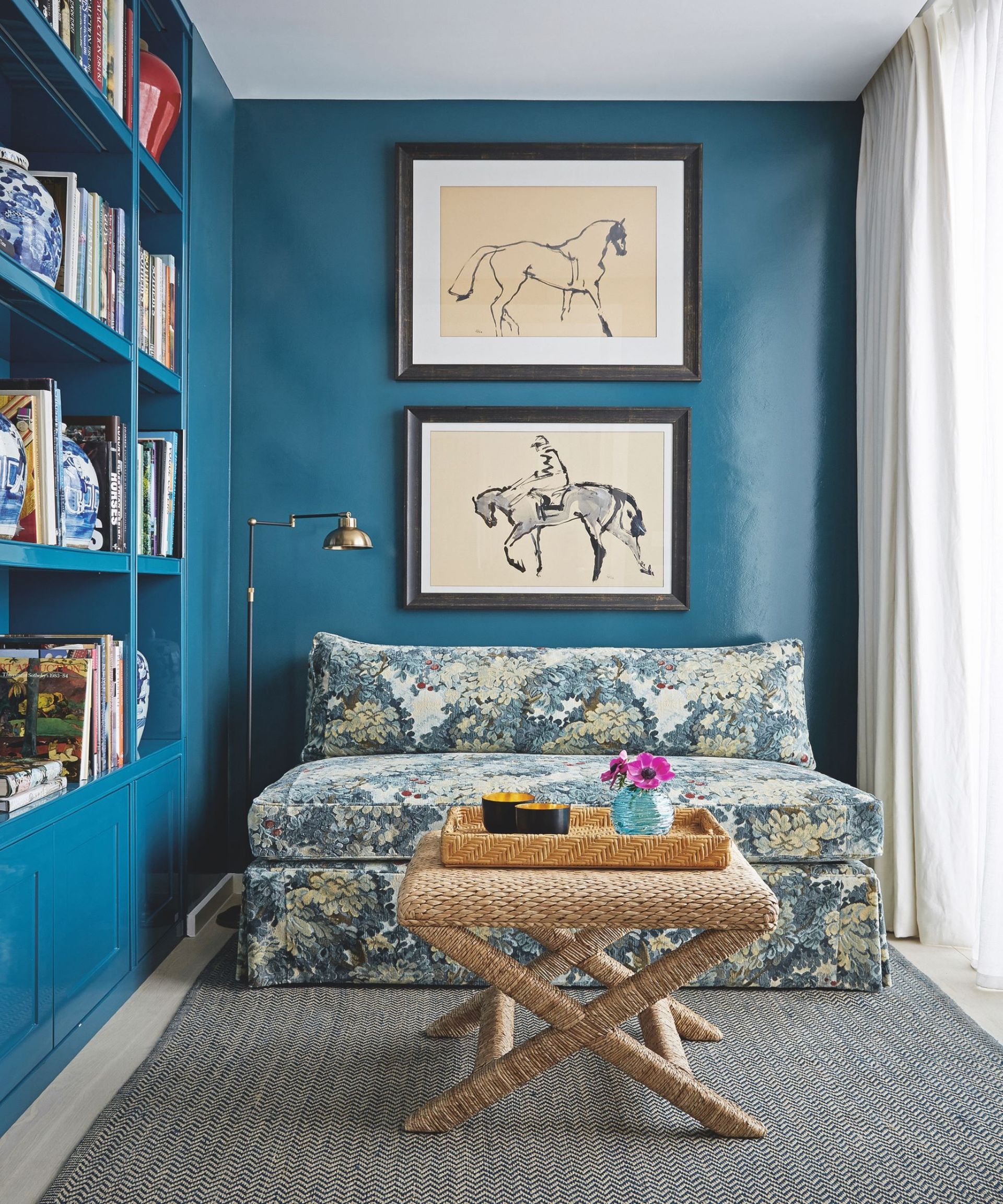 Consider adding contrasting elements such as a shade from blue living room ideas, or green living room ideas for fall. 
'Autumn colors aren't just about warmth,' says Artem Kropovinsky. 'Consider adding hints of pale teal or fresh green, reminiscent of a brisk fall daybreak. It's a gentle change from the typical fiery shades.'
FAQs
What are fall colors for a living room?
Fall colors for a living room might be inspired by the rich hues of foliage, including red and orange, or more earthy shades that have warm undertones. Consider less often selected but seasonally appropriate choices as well. 'The soft colors during a fall sunset, especially those lavender hues, are so inviting,' says interior designer Artem Kropovinsky. 'Sprinkle your space with shades of muted lavender or taupe to recreate that twilight beauty.' And if you prefer paler hues? 'Instead of going for the usual light shades, what about a deeper ash or a muted blue-gray?' he suggests. 'They add a touch of comfort while keeping things contemporary, making your room ready for the season.'
---
Fall's a great moment to refresh the living room by swapping out pillows, blankets, and decorative accessories for those with seasonal color, or embarking on a bigger project like painting walls. Create elegant vignettes for the room as well via fall mantel ideas, a fall wreath and fall foliage displays.