Remember the COVID-19 days when we had to carve out some extra space in the house to do our work, help kids with their remote school, and have Zoom happy hours? The "cloffice" came into being during this era!
Today, with the virus somewhat in our rearview and work and school back to (near) normal, we're still looking to use every inch of space we have at home.
"And even before the pandemic, rooms in certain older homes that had a specific purpose were being reworked," points out Kristin McGrath, a shopping expert at RetailMeNot.
As interest rates soar of late, many homeowners are further forced to adapt spaces they already own to make them work harder.
"In the past year, homeowners are opting to leverage equity in their current homes to create spaces they desire, as the prospect of upsizing is more challenging with low inventory and higher interest rates," explains Kefryn Reese, a real estate agent with Serhant in Miami.
The result: multipurpose rooms that can serve a bunch of different needs. Here's more about these rooms, how to create one, and tips from the pros to make them stylish to boot.
What is a multipurpose room?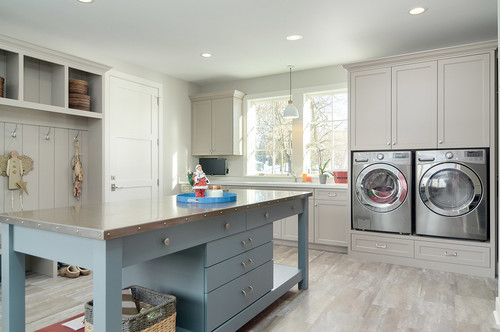 A multipurpose room, sometimes referred to as a dual-purpose or flex room, is just that: an area in the home that can serve the family in many different ways.
"These rooms maximize space and functionality," says Matt Lambert, a real estate agent with Premier Sotheby's International Realty in Banner Elk, NC.
Think of this space as a combination area that mixes multiple types of rooms into one, adds Charlotte Granville, a home remodeling specialist at Fixr.
Why do we need a multipurpose room?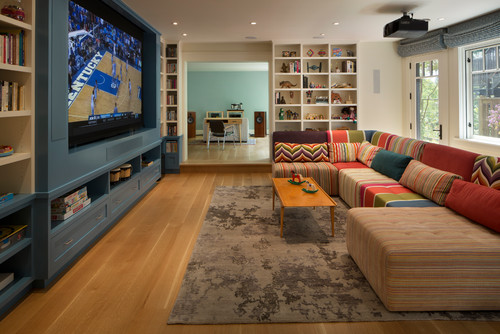 Many folks are realizing that their rooms can work a lot harder for them. For example, "families who no longer have use for a formal dining room or den have been reutilizing these areas for other things, and sometimes for many other things simultaneously," says McGrath.
"The way we use our homes has shifted," adds Granville. "We work, exercise, and spend more time at home now, so there's a new need for space that can provide for different purposes."
Top functions for multipurpose rooms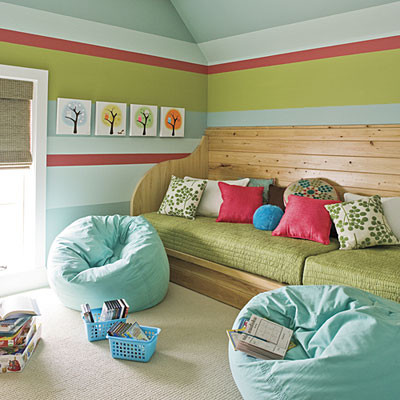 "Office spaces are probably the most common use for a multipurpose room—and it doubles as a guest bedroom, lounge, or gaming area," says Jennifer Verruto, founder and CEO of Blythe Interiors.
"Some spaces can be used as a home office by day and a playroom after school," adds McGrath.
Breakfast nooks can also stand in for an office in the house, and a home bar can be tucked into a library/den.
Other rooms that do it all include laundry areas that double as entryways, bathroom-laundry combos, and guest spaces that are used as book nooks for crafting or even wine tasting.
How to style a multipurpose room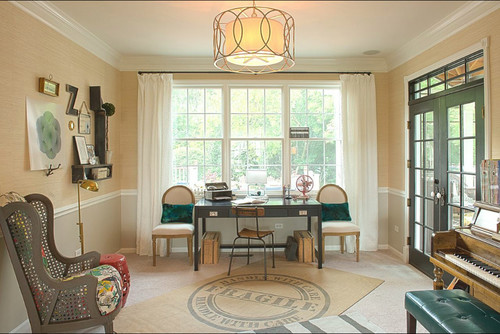 Photo by Your Favorite Room By Cathy Zaeske
When decorating a multipurpose room, it's all about the right furniture, say the pros.
Reese suggests a Murphy bed in a home office so you can transform it into a guest space at night.
A sleeper sofa is also a wise piece with a desk or table and a mix of chairs.
"An office chair could be placed on one side and a guest or task chair on the other so that more than one person could work at the table or play there or grab a snack," explains Pamela O'Brien, principal designer at Pamela Hope Designs,
It's all about storage
Storage pieces are another great way to style a multipurpose room.
"You'll need more storage here than in an average space, and good storage enables you to keep things tidy until you need them," says Lambert.
But don't put in too many shelves, warn the experts. With open storage, you'll be forever dusting and organizing.
McGrath suggests hanging curtains or drapes to hide clutter or cover a washer-dryer. She also prefers wicker baskets for storage rather than plastic tubs (they're prettier!).
Other utile storage pieces to consider here include generous nightstands with wide drawers or a lower cabinet, stand-alone bookshelves, chests, or dressers.
"These can all be used to hold games, office supplies, craft items, or guest linens and pillows," adds O'Brien.
Do's and don'ts in a multipurpose room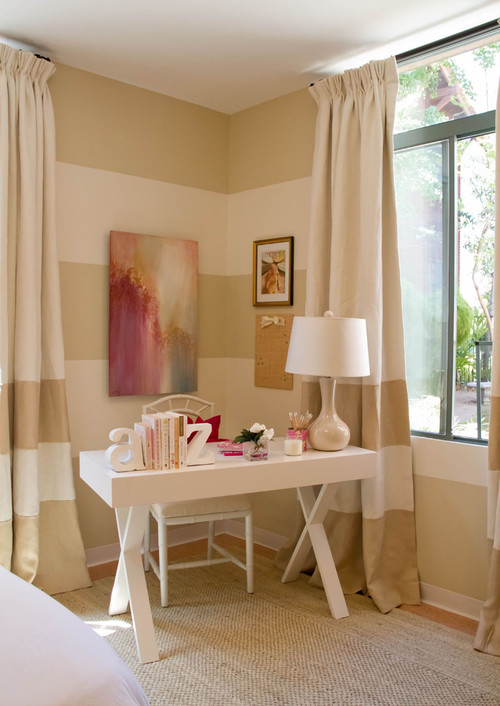 Photo by Erika Bierman Photography
Keep the following in mind when it comes to multipurpose rooms:
Don't veer too far from your home's main look. A wild neon-orange room that does triple duty seems smart. (It's a library/den/home office in one!) But if the rest of your home is primarily white and beige, no amount of utility will save it from being an eyesore.
Do have some fun with the design. "Multipurpose rooms are a great excuse to add a playful look to your home—I like to design based on a client's personality while keeping functionality at the forefront in these spaces," says Verruto.
Don't let clutter take over. "Be strict with yourself and pack away everything you're using when you're finished in the space," says Granville. This means hand weights get stowed so the kids can get out their trucks and Lego pieces.
Do consider how a space will age. "Consider whether you'll be living there for 10 years, and consider how the space will adapt as your family grows or lifestyle changes," urges Reese.
Don't cram too much in. Two or three purposes in one space is good, but four or more is too many. Truth: A home gym, office, playroom, and crafting space will undoubtedly descend into chaos.