Kendall Jenner, named the world's highest-paid model by Forbes in 2017, is known for her good taste. Model, socialite, and founder of 818 Tequila, Kendall certainly wears many hats – and the design of her living room reflects her multi-faceted nature.
Kendall's living room decor idea is a masterclass in how eclectic design can create an ultra-cozy space.
Kylie's living room is warm and neutral, featuring a mid-century modern combination of natural materials with more contemporary clean lines. In isolation, each part of the design could be part of a different home: an antique, upholstered ottoman, a sleek black coffee table, and two burnt sienna velvet sofas rest comfortably on a 1970s-style shag rug. Subtly patterned textiles enter the room in the form of decorative pillows and a black and white throw blanket. All together, the dissonant details create a harmonious and cozy living room idea.
Interior design experts say that the snuggly vibes of the room have to do with the eclectic combination of colors, materials, styles, and eras. 
First of all, a combination of design styles makes the space feel more personal and intimate. 'Adding eclectic decor to a home makes it appear deeply personal as if collected throughout one's life,' says Anne Carr, a California-based interior designer. 'Mixing styles throughout a home looks more original and adds a touch of character rather than looking like a furniture showroom which can feel cold. Warmth is always created by accessorizing with deeply personal items.'
Anne Carr is a Los Angeles-based interior designer with a passion for the power of aesthetics. She utilizes her practical knowledge from a long-time career in finance to achieve design solutions that not only captivate the senses but also drive tangible results. To bring her talent to the next level, she enrolled at The New York School of Interior Design.
Jacky Chou, principal designer and director at Laurel & Wolf adds, 'One of the benefits of eclectic decor is that it lets you express your individuality and creativity. You can select pieces that reflect your interests, passions, hobbies, travels, and memories.'
Jacky Chou is the principal and director at Laurel & Wolf online interior design agency. Jacky is also the principal and director at Archute, an editorial magazine about architecture, homes and gardens. They have been referenced by The New York Times, Bustle, House & Home, Bloomberg, and Angi.
He continues, 'Eclectic decor can create a cozy vibe in your home because it makes your space more personal and inviting. You can showcase your personality and style through your decor and make your home feel like a reflection of yourself. '
Furthermore, experts say that the visual interest of mixed-style living room furniture makes Kendall's space feel more inviting. 'Another benefit of eclectic decor is that it can make your space more warm and comfortable by adding layers, textures, and contrasts. You can mix different design styles, such as modern, rustic, bohemian, vintage, industrial, etc., to create a dynamic and exciting look, says Jacky Chou.
Jacky adds, 'You can also play with different colors, patterns, fabrics, materials, and accessories to add depth and dimension to your space. Mixing design styles can make your space more warm and comfortable because it creates a sense of harmony and balance. You can use different elements to complement and contrast each other and create a cozy and inviting space.'
---
Kendall Jenner's living room is warm and inviting because of eclectic, personal design. If you want to recreate the look, shop the edit below and read our list of 8 ways to make a snug home to continue your cozy house journey.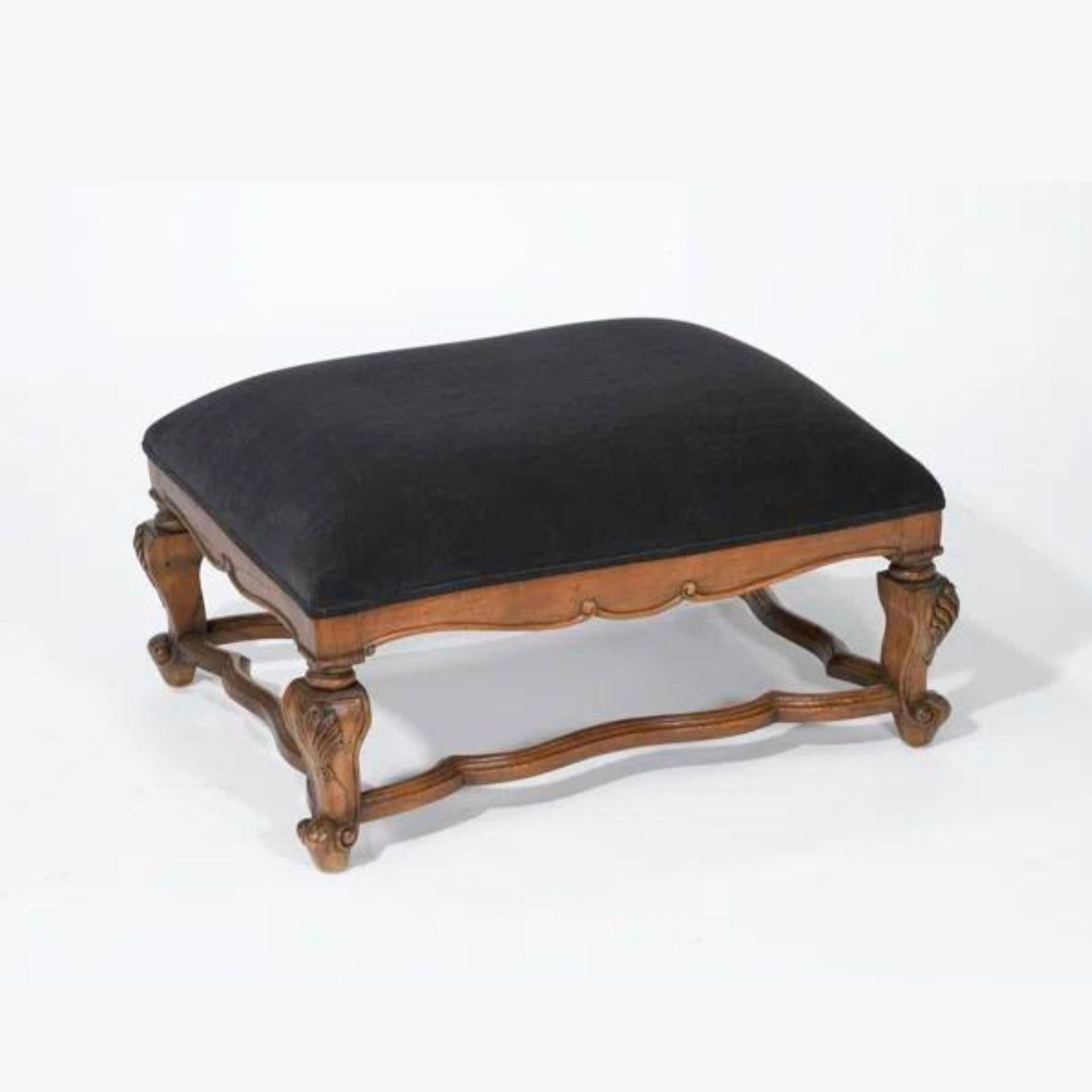 Makai Upholstered Ottoman
This sleek, antique-style ottoman is made of solid wood and stylish black velvet. The solid color and solid wood is a perfect addition to any eclectic living room.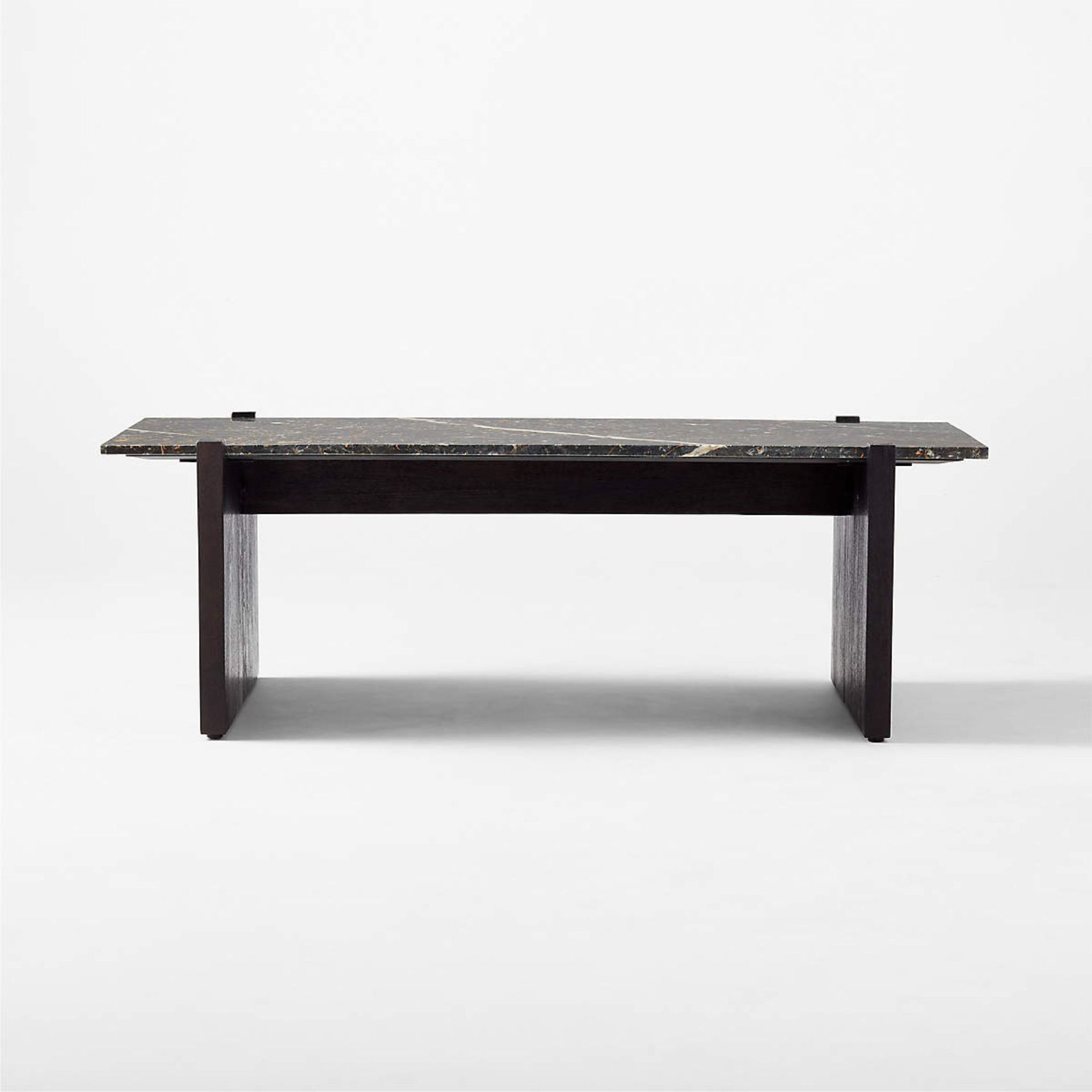 Black Marble Coffee Table
This dark stained acacia and flower marble coffee table is glamorous in its sleek white, greay , and deep amber coloring. Designed by Mermelada Estudio.