Stanley Tucci, who debuted his social media success during the 2020 lockdown through his viral Negroni tutorial, regularly uses Instagram to share videos of him in his elegant home. Whether that's of him crafting a tasty dish in the kitchen or in this case, restoring outdoor furniture, Stanley seems to have a way of captivating his audience with his suave persona. 
His most recent video, shown below, makes no exception and we were instantly intrigued by the actor's backyard visible in the post. The overall style of the outdoor space is minimal and pared-back, with a sleek grey slab patio and understated planting in the background; most notably lavender and hydrangeas.
The outdoor furniture is in keeping with Tucci's minimal and unfussy style. The sofa fills the patio: a sleek and rectangular design with gray cushions. Whilst this piece certainly doesn't make a loud statement in the space, we think it's a great design choice in that it does not overpower the backyard, but rather blends with its natural surroundings. We spoke to the design experts to get their take on Tucci's understated design choices, and they approve:
Heather Humphrey, Principal at Alder and Tweed explains: 'The minimal outdoor furniture complements the clean lines and contemporary aesthetic of the modern garden surroundings, creating a serene outdoor space.'
'With its understated design and sleek silhouettes, the furniture blends seamlessly into the garden's tranquil surroundings, allowing the beauty of nature to be the focus. This thoughtful pairing promotes a sense of simplicity and balance, inviting relaxation and introspection amidst the refined outdoor ambiance,' Humphrey goes on to say.
Elaborating on the success of Tucci's backyard furniture, Daniel Ian Smith, Principal at Village West Design also agrees that its understated tone balances the outdoor space: 'All of us who know Stanley's feed, recognize his clean, modernist style, which unsurprisingly extends to his garden. The restrained mid-century modern patio furniture allows the color and texture of the plantings to take the spotlight.'  
Daniel has over 25 years of experience in architecture and interior design, leading projects with a creative and bespoke approach with is centered around the client. He is the founder of the interior design firm Village West Design. 
Shop Stanley Tucci's look
Opting for modern, minimal pieces of furniture for your backyard is an expert-approved decision, guaranteed to maintain a timeless look for years to come. We've compiled a selection of outdoor furniture inspired by Tucci, to upgrade your backyard with this summer, which you can shop below.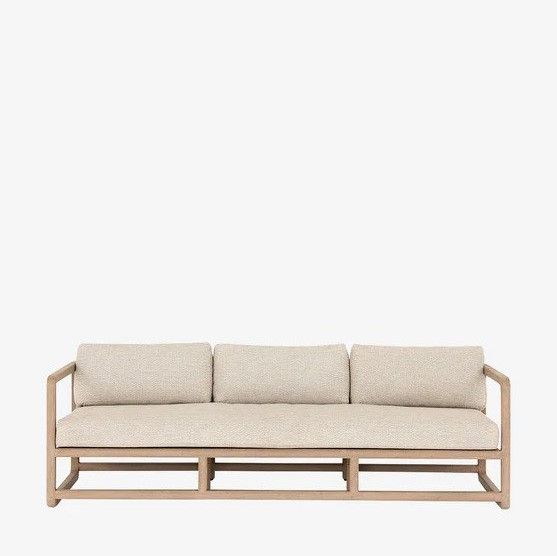 1
McGee & Co Wembley Outdoor Sofa
The Wembley Outdoor Sofa is made from teak, with a minimally-designed frame with smooth curved edges. The upholstery is neutral-toned and designed for outdoor use, bringing style to your backyard.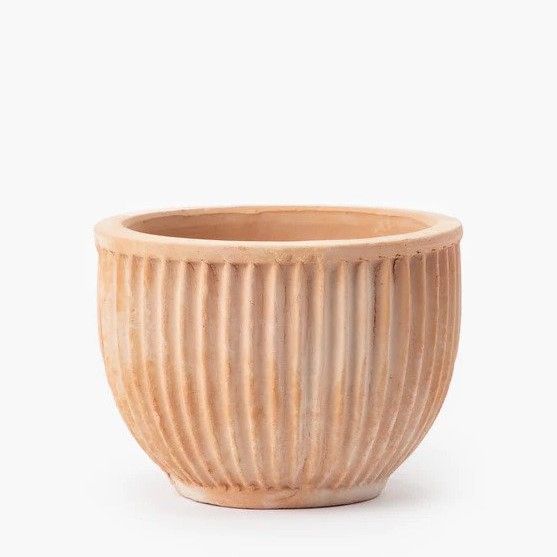 2
Available in three different sizes, the Benet Pot is made from ceramic in a neutral color; a must-have for any outdoor space to add character.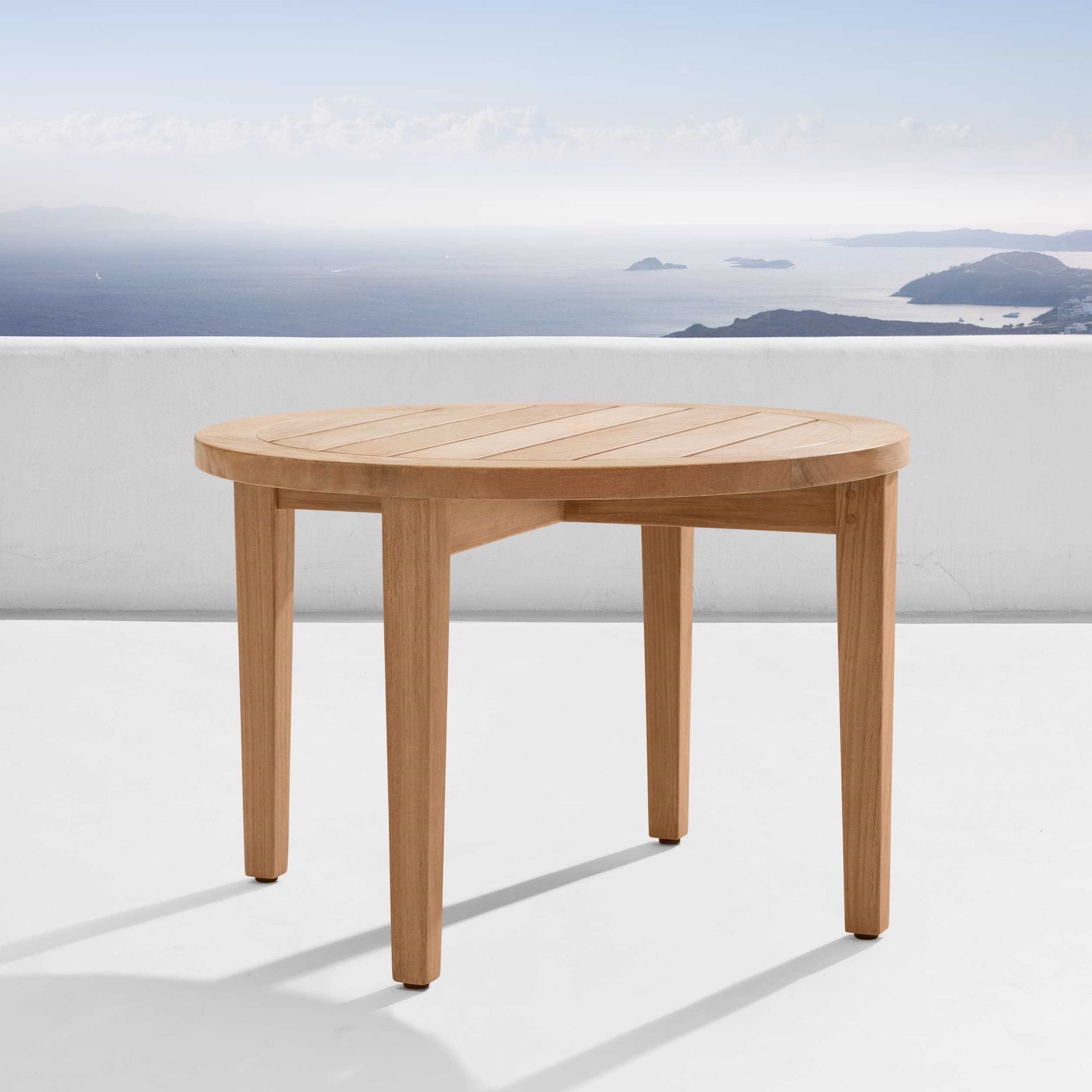 3
Arhaus Newport Outdoor Coffee Table
Crafted from natural teak, the Newport Outdoor Coffee Table is durable for weather all year round. Its rounded and understated design makes it the ideal contemporary addition to your outdoor space.