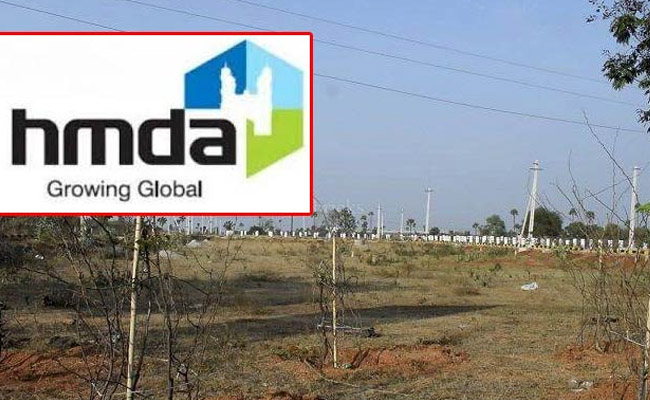 Exactly two years ago, HMDA conducted a land auction in Kokapet, and back then, the highest price per acre reached a staggering 60 crore rupees.
Everyone was amazed by this rate, which was twice the amount assessed by HMDA.
Kokapet was making headlines then, and it's back in the spotlight again, this time with even more jaw-dropping prices.
Today, a new auction took place in Neopolis Venture, developed by HMDA, where one acre was sold for a whopping 100 crores and 25 lakhs. Plot-10 in the Venture, covering an area of 3.6 acres, fetched this record-breaking price.
The predictions for Neopolis Phase-2 had hinted at the possibility of reaching 100 crores per acre in the e-auction, and now that prediction has come true. This marks the highest price ever seen in the history of Hyderabad.
Rajapushpa Real Estate Company, which had previously purchased an acre at the maximum price in Phase-1, once again bid over 100 crore rupees per acre in Phase-2.
The government's plans to auction land in Kokapet started in 2020, resulting in the conversion of 49.92 acres into the Neopolis Venture, conveniently located adjacent to the Outer Ring Road.
One of the reasons behind the frenzy for this venture is the difficulty in accessing it directly from the ORR.
To resolve this issue, HMDA invested around 80 crores to construct an alternative route, enabling direct access to the venture from the airport via ORR. This improvement has immensely driven up the land rates in the area.
In 2021, the estimated maximum price per acre for Page-1 was 35 crores, but this time, it surged to 80 crores and ultimately crossed the 100 crore mark.
Kokapet continues to exceed expectations and remains a constant subject of news and interest.