Completion is slated for late summer 2023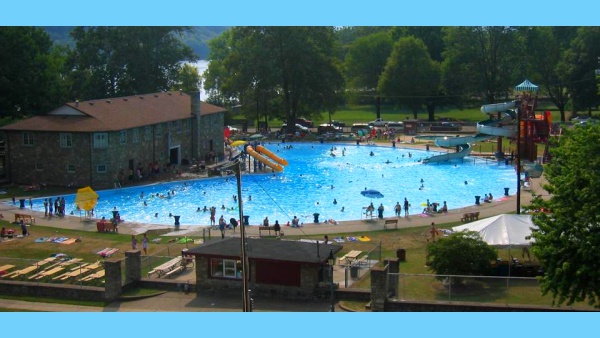 Madison, Indiana (September 6, 2022) –The city of Madison announced today plans for the rehabilitation of Crystal Beach Swimming Pool. The plan includes a complete pool replacement which will preserve the iconic pool shape and a long-term operational plan to reduce overhead costs.
In early 2022, the pool liner was removed, revealing significant structural damage showing evidence of severe deterioration to the 1938 Work Progress Administration structure. At this time, the filtration lines were also tested and failed. This discovery resulted in a delay in the swimming pool project, but the pool house renovation moved forward and is still anticipated to be complete by the fall of this year. 
After discovering the deterioration, the city worked with our consultant team and a structural engineer to evaluate the damage and performed additional testing. During these conversations, a recommendation was made for a complete replacement of the pool due to the extensive concrete deterioration and failure of the existing filtration and piping system. 
"Crystal Beach is a regional destination, and it is important to our community and me that we preserve this piece of Madison's history. The city has continued to work diligently to develop a project plan that will prioritize the safety of those who frequent Crystal Beach swimming pool while preserving the original "Seashore" design," said Madison's Mayor Bob Courtney. 
The project plan includes the demolition and removal of the existing pool, pool deck, slide structure, associated pool equipment and piping. Following the demolition, the pool will be replaced entirely, preserving the original shape, and will offer amenities for multigenerational use.  
The pool's new design elements include:
A zero-beach entry.
An interactive water features for young children.
The slide replacement.
A small lazy river.
Two 25-yard dedicated lap lanes.
Diving boards.
Chairs and umbrellas.
Lighting in the pool and grounds. 
The pool project is anticipated to be completed in the late summer of 2023.  To stay up to date on the project's process, visit Madison-in.gov/crystalbeachproject.