When it comes to landscaping ideas, grass has historically been the go-to choice for backyards, but environmental factors and the trend for outdoor living rooms is putting paid to the once-favored lawn.
Lawn is easy to lay, is soft underfoot and offers the green hue that once fostered curb appeal, but deck is the more modern, eco-friendly choice snapping at its heels.
It's always a good idea to think about what you want to use the space in your backyard for, too. 'On projects where a client is considering a lawn versus a deck there are a number of factors I like to consider,' says  Jordan Clough, Associate Principal at Richardson & Associates Landscape Architecture . 
'First, what is the space being used for? A lawn makes for a flexible space for kids to play, or spillover area for entertaining, but it's not typically a surface where you can put furniture or that can withstand daily foot traffic.'
See what the experts lean towards in the lawn vs deck debate below, and find what's right for you and your lifestyle.
Lawn vs deck: Maintenance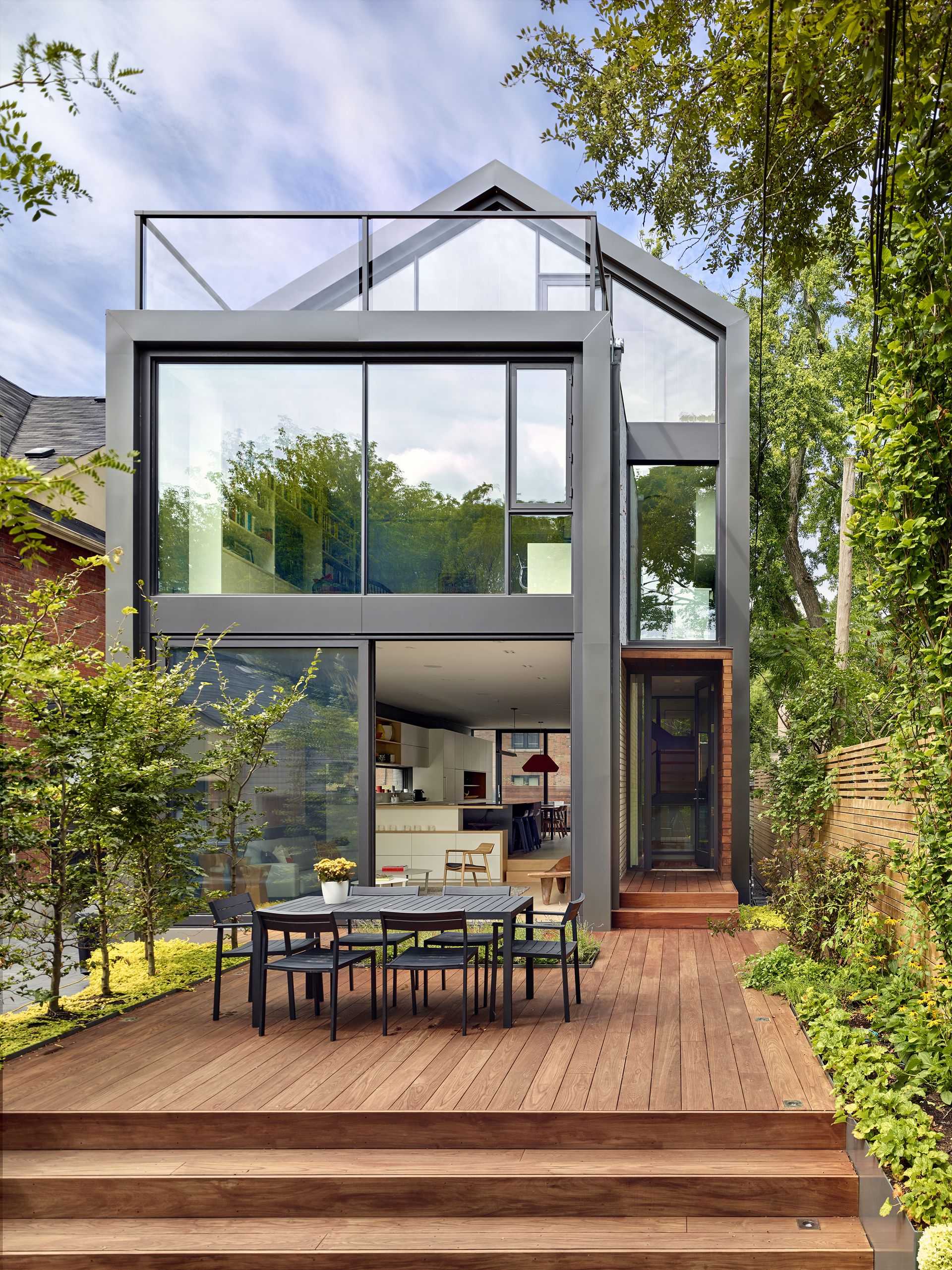 Decking is a great choice if you don't want to be spending your precious weekend time mowing and watering.
'Decks require very little if not any maintenance,' says Amy Hovis, Principal, Eden Garden Design. 'Sod or grass requires tons of water, fertilizers, gas (for mowing), regular maintenance, and upkeep.'
The maintenance of decking can vary depending on the decking materials; ie. what wood you use. Some may need staining or waxing to protect against splitting; but this is likely to be annual endeavor compared to the constant upkeep required for lawn. 
Jordan Clough says: 'We are all familiar with lawn maintenance – mowing weekly or so, watering, annual treatments – and decks have maintenance as well, but it varies greatly depending on the look you are trying to maintain, and the material the deck is made of. While annual or bi-annual staining is typical for decks made of pressure treated wood, there are many good synthetic decking materials on the market now that hold their color and don't require this.'
But decks can be low maintenance, too. 'When you move into other wood options for decking – Ipe, Mahogany, Thermory, Kebony, Black Locust, etc. – I personally think they look best when they are left to naturally weather to silver-grey,' Jordan adds. 'If you can ride out one year of the awkward in-between phase, the end result is a deck that looks more timeless and neutral. In this scenario, a clear oil [like this inexpensive oil from Walmart] should still be applied every other year to reduce splitting and checking, but this is low-maintenance compared to a lawn.'
Lawn vs deck: Environmental considerations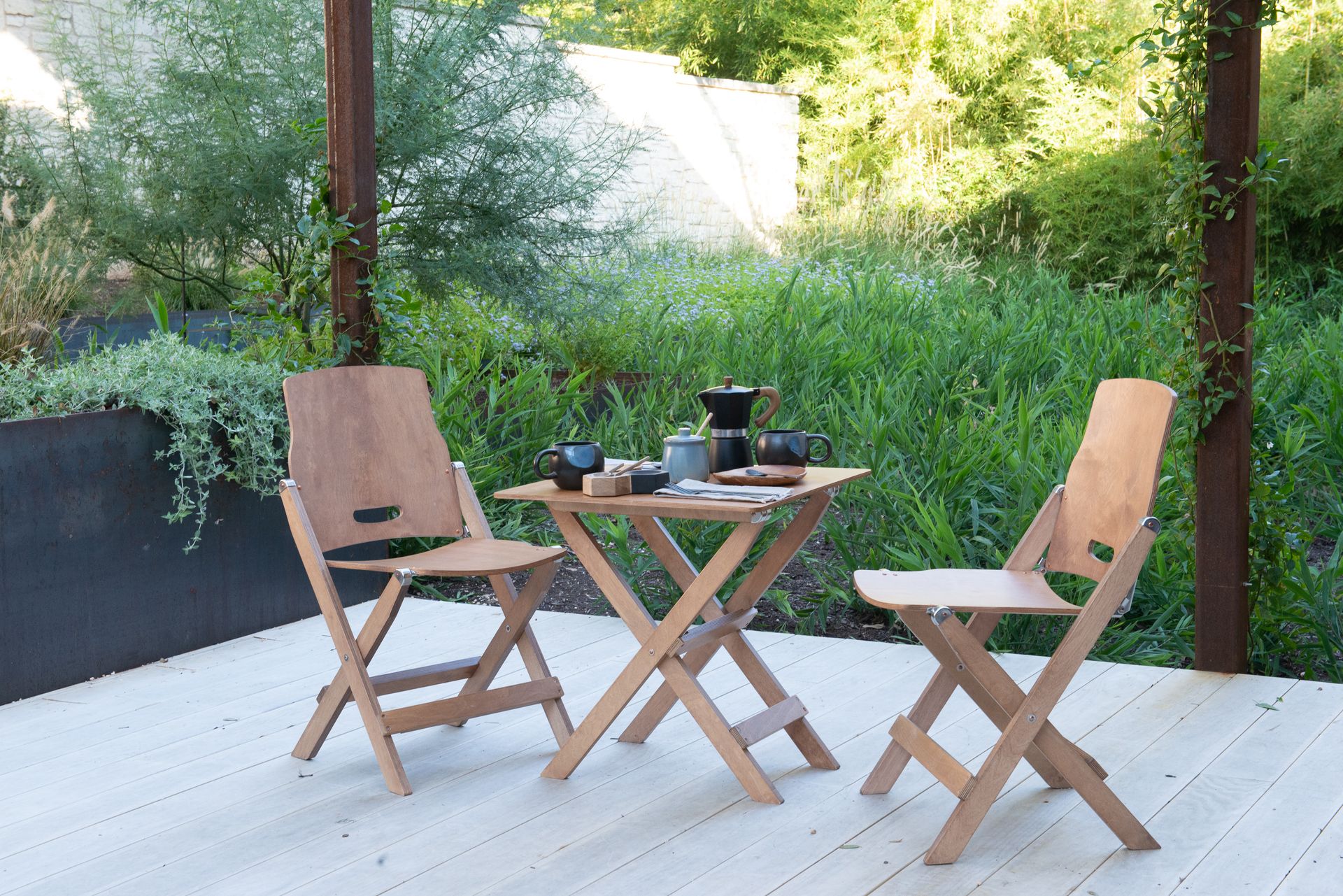 Whilst lawns were once ubiquitous in past generations, there's a creative movement among landscape designers towards finding alternatives that are more eco-friendly and less thirsty. 
So what's replacing lawn? As well as hardscaping options like gravel, a deck is an excellent alternative that is less maintenance and less costly over time but, most importantly, will lower the environmental footprint.
'Traditional high-need annual grass lawns are definitely entering confronting times,' explains landscape designer Christian Douglas. 'As with all monocultures, you're dealing with a low-diversity system, where its participation in natural world processes is limited. Inputs are high. Outputs are low.' 
So, as well as being water thirsty, lawns essentially are not pulling their weight when it comes to wildlife gardening.
'I am on a self-assigned mission to raise awareness about the negative impact lawns have on the environment and their outdated aesthetic appeal,' says Amy Hovis. 'Instead, I advocate for creating inviting spaces that not only benefit humans but also promote ecological harmony by attracting birds, butterflies, and other pollinators to our gardens. Personally, I believe anything is better than a traditional lawn, and one fantastic alternative is a thoughtfully designed deck.'
Amy continues: 'Imagine having your very own outdoor sanctuary, perched above the surrounding nature while enjoying your morning coffee, practicing yoga, or working in an inspiring open-air office. By surrounding the deck with native plants, you can restore ecological balance to your property, providing a haven for butterflies, birds, hummingbirds, and other beautiful creatures. We recently designed a simple outdoor deck extension off a homeowner's dining room (above and below). To attract birds, we planted a sea of inland sea oats, complemented by other native-to-our-region plants selected for their vibrant colors and their ability to support local wildlife. We also added a steel pergola to allow vines to grow and create soothing shade.'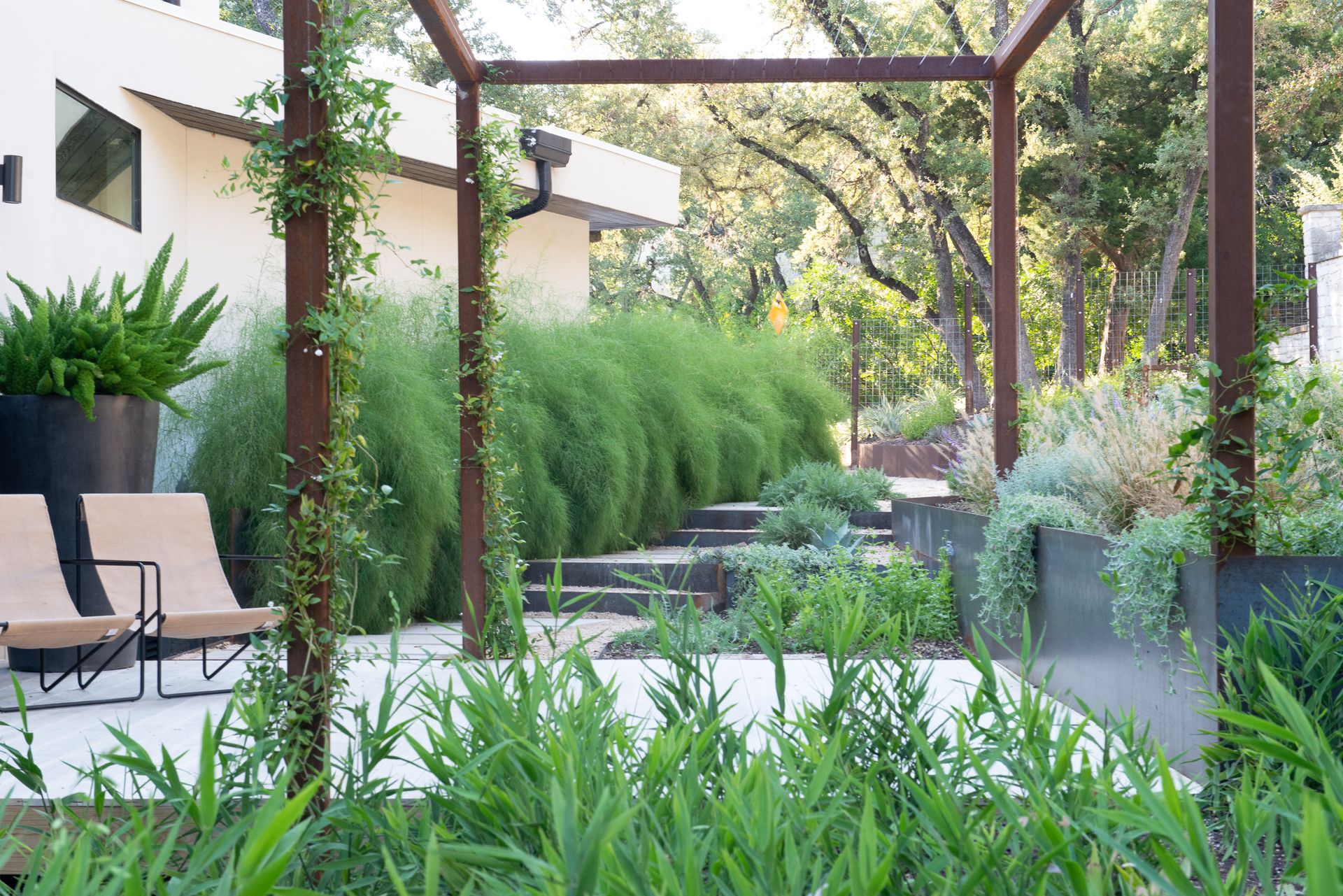 Lawn vs deck: Function and aesthetics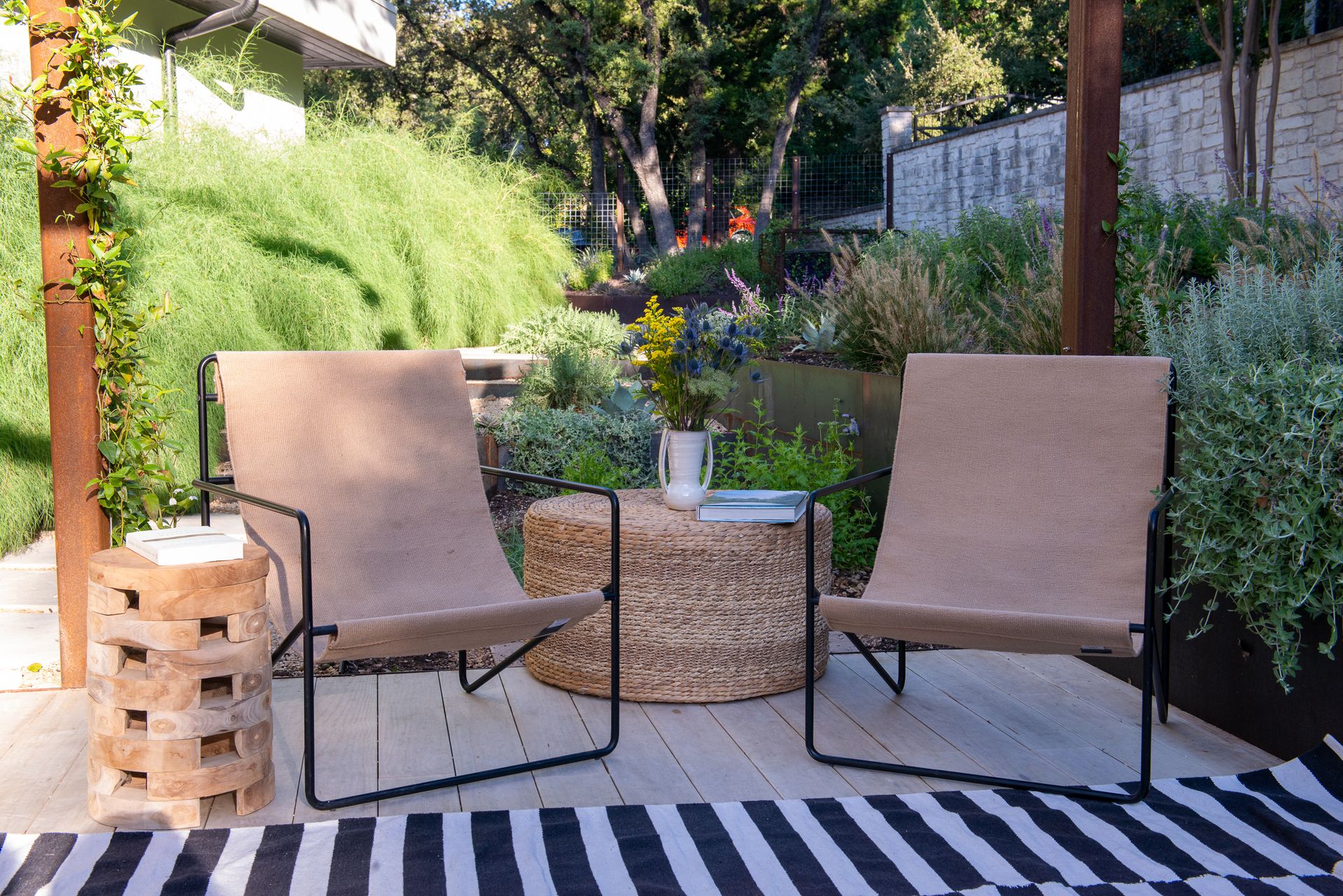 Historically, the allure of lawn has been curb appeal and the fact that it offers children a soft surface to play on. 
However, problems with ongoing maintenance, costs and its environmental impact has led to many landscape designers leaning towards modern alternatives that are visually interesting as well as offering a better foundation for the trend for outdoor living rooms that are an extension of the home.
'Decks offer a practical and flexible solution, serving as inviting spaces that allow you to turn your backyard into an outdoor living room,' says Amy Hovis. 'They can be personalized with furniture and decor items, such as rugs, to create a true extension of your home. Unlike lawns, decks have lasting durability and versatility, providing an alluring environment that encourages you to spend more time outdoors.'
And Jordan Clough agrees, adding: 'Decks offer an opportunity to extend the architecture of the house into the landscape. 
'When considering a deck we try to situate them so they work with the pre-existing flow of the house; locating the gill close to the kitchen entrance, having the main body of the deck off of the living room, etc. If the house has any interesting detailing inside, like railings or flooring inlays, that can also be replicated in the deck design, making for a cohesive design.'
So what is better – a lawn or a deck?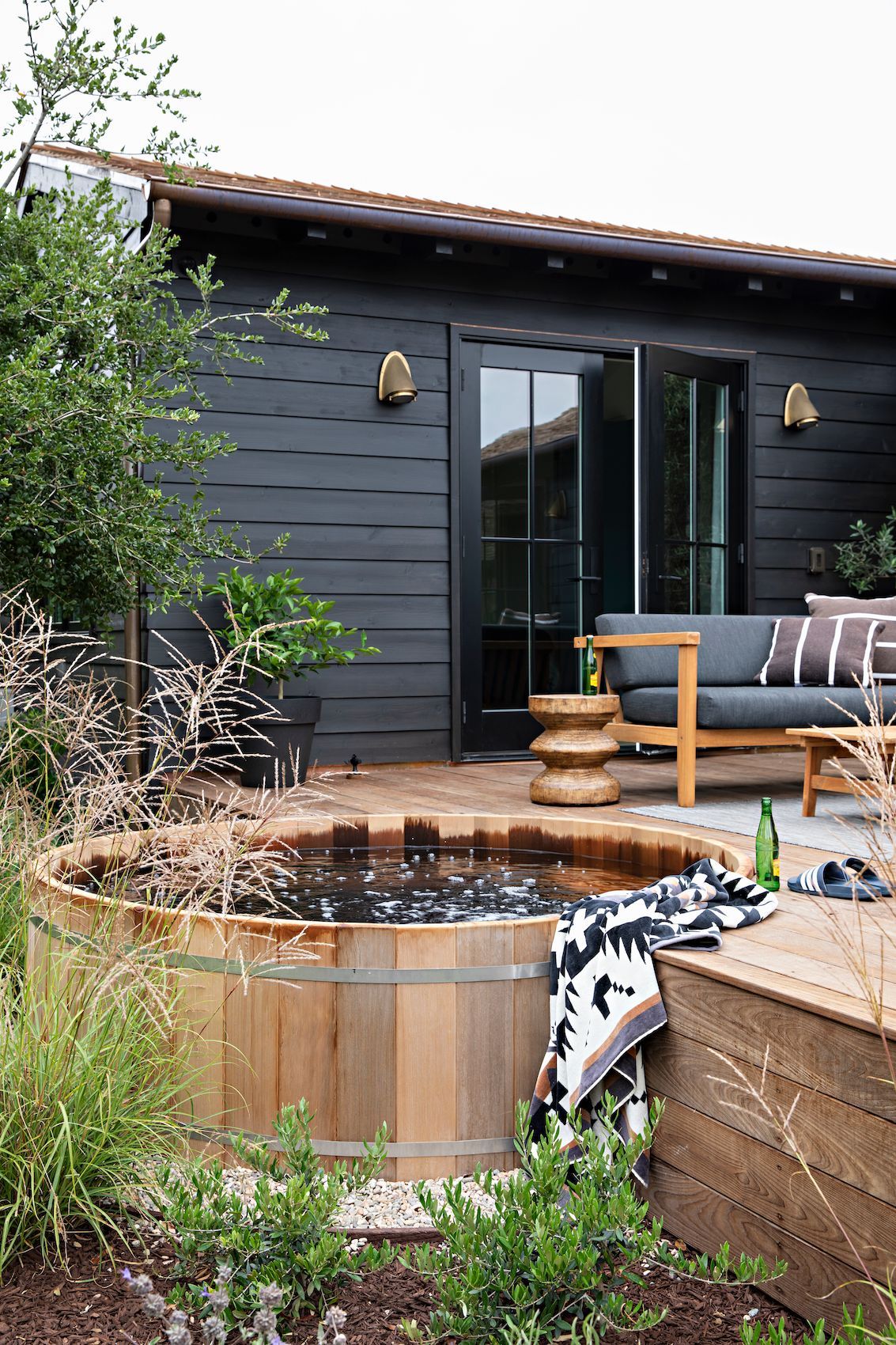 'Overall, lawns are still typically the default for outdoor spaces, but I personally think a deck makes for a better living space, says  Jordan Clough, of Richardson & Associates Landscape Architecture.
'Decks provide a well-defined outdoor room, with its own programming and furniture, while open ground would likely better be used as garden space than lawn anyway. 
'Over the typical 15-20 year lifespan of a deck, the deck is still the costlier option (with the deck cost mostly being up front, and lawn costs being in the gas/mowing//watering/treatments etc.), but you gain much more functionality, and a better sense of place, than with a lawn.'
And Amy Hovis is also a huge advocate for team deck. She says: 'Unlike traditional lawns, decks offer numerous practical advantages. For instance, they can be transformed into versatile outdoor rooms, perfect for dining, entertaining, cooking, or simply relaxing. 
'Moreover, decks are low-maintenance, requiring minimal effort compared to the constant watering, fertilizing, and mowing needed for maintaining lawns.'
And, of course, the environmental impact of a lawn's maintenance requirements should be taken into consideration.
Amy adds: 'By choosing decks over lawns, you not only reduce ongoing costs but also foster a harmonious connection with nature. As you spend more time on your deck, you'll naturally share your property with the wonderful creatures that inhabit it, creating a balanced ecosystem and granting yourself countless hours of joy through bird and butterfly watching. 
'Promoting deck spaces in place of lawns is a win-win scenario: we gain functional outdoor rooms while restoring the ecological balance in our surroundings.'