Actress and musician Jennifer Lopez is known for her timeless beauty and joie de vivre, but did you know that she also has stunning taste in interior design? The Hustlers star took to Instagram to show off her JLO beauty skincare products, giving us an insight into her sleek marble bathroom in the process.
Jennifer Lopez's bathroom is a neutral paradise. The entire room is swathed in beige marble with beautiful brown veins, creating a warm natural look. White paint on the walls and door frame add a calming touch. Glass shower doors edged by chrome hardware bring a modern feel to the bathroom. The most surprising detail of Jenifer's bathroom? The Jenny from the Block singer reveals a long, light-filled window inside her shower.
Though the shower window has long been a controversial feature, design experts agree that the benefits of a shower window greatly outweigh potential concerns. Interior designer Mohammed Ahmed says that a shower window is the perfect way to bring natural light into your bathroom. He states that 'a small window in the shower can introduce brightness and make the space feel airier.' 
Interior designer, Janna Robinson goes agrees with this sentiment. 'A window in the shower will brighten and give the illusion of a larger space. It can add an elevated decor element to the design of your bathroom. It's a delightful way to appreciate a gorgeous view.' 
In this bathroom, the shower window highlights the reflective properties of her beautiful brown marble walls and makes the bathroom appear larger and brighter.
Janna Robinson is a  bi-coastal interior designer & lifestyle technology design expert, aka "The Techorator" with offices in Los Angeles and Miami Beach. She has over 20 years of decorating experience, and is the former host and creator of DIY's network TV show "Hollywood Hi-Tech."
Aside from the aesthetic perks, experts say a shower window can have benefits for ventilation and health. 'A small window can assist in ventilation, helping to reduce moisture and prevent mold,' Mohammed advises. 'The natural light and fresh air are inviting, invigorating, healthy and can eliminate mildew.' 
Furthermore, she says a shower window 'can also be a benefit to your energy savings, as it may provide enough light during the day where you don't need to switch on your bathroom lights.' Your body and your wallet with thank you.
Mohammad Ahmed is a graduate of the University of Minnesota with a degree in Interior Design. He has worked as an interior designer for one of the world's most renowned companies, where he helped design homes all around the globe.
A shower window can be a risky choice, mostly because 'privacy can be an issue depending on the location of the window and your exterior surroundings' according to designer Janna Robinson. However, with careful consideration, this concern is easily mitigated. 
'If the bathroom is on a higher floor or in an area where privacy isn't a major concern, a window in the shower can be a lovely feature,' says Mohammed. Where being higher up  is not an option he says 'alternatively, you can use frosted or textured glass to maintain privacy if you're on the ground floor or near neighbors.' 
Jennifer Lopez's window for instance shows a view of the tops of trees, indicating that it is on a higher floor where no one can see in. With prior planning, a shower window has all of the visual and ventilation advantages without any of the privacy concerns.
Shop the edit below to recreate the look of Jennifer Lopez's iconic bathroom.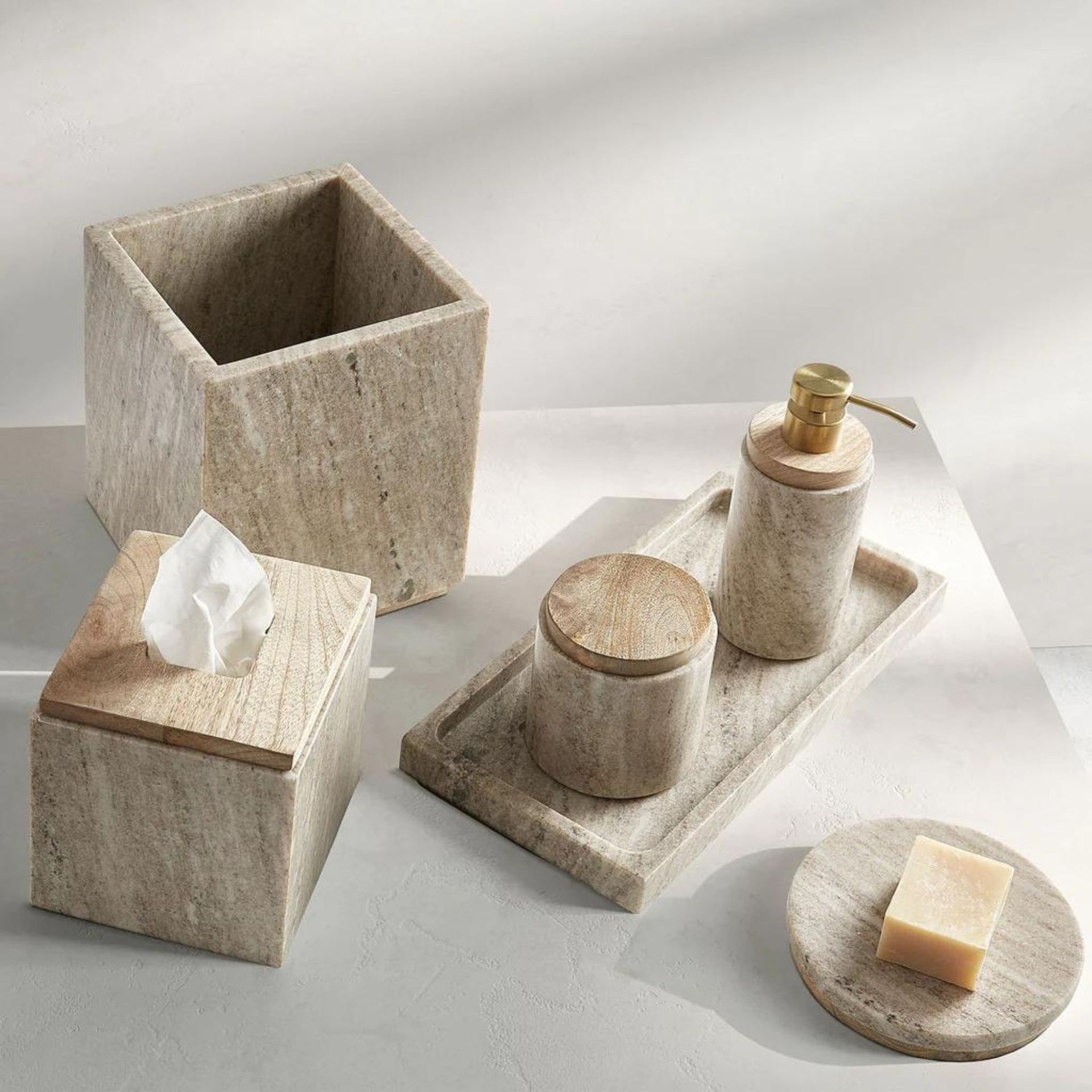 San Marino Bath Accessories
These gorgeous natural marble and mango wood bath accessories add a warm and earthy feel to any room. Available as a tissue box cover, tray, soap dispenser, and more.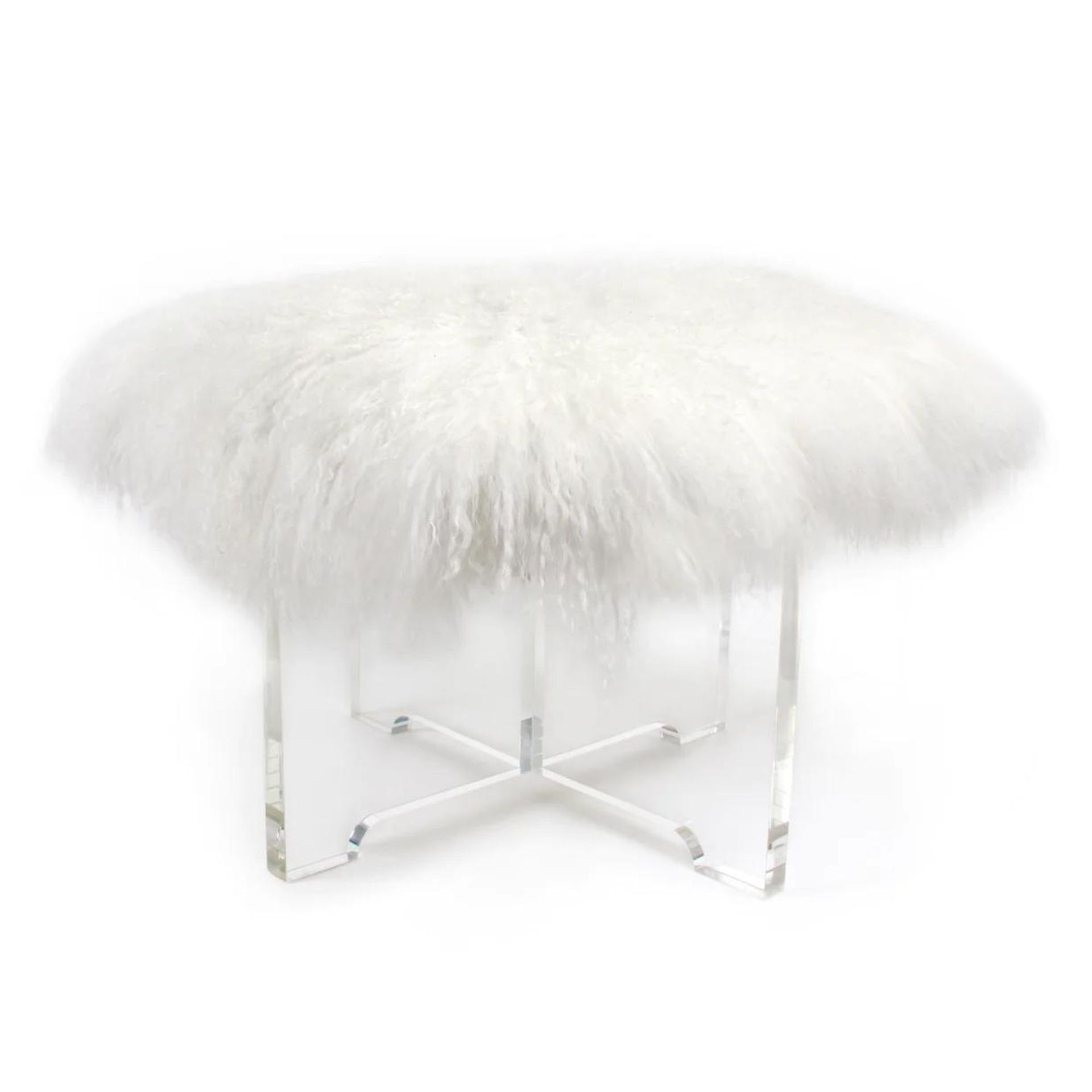 Johnathan Adler's Mongolian lamb bench is ultra-soft and chic. The acrylic base is sheer and modern.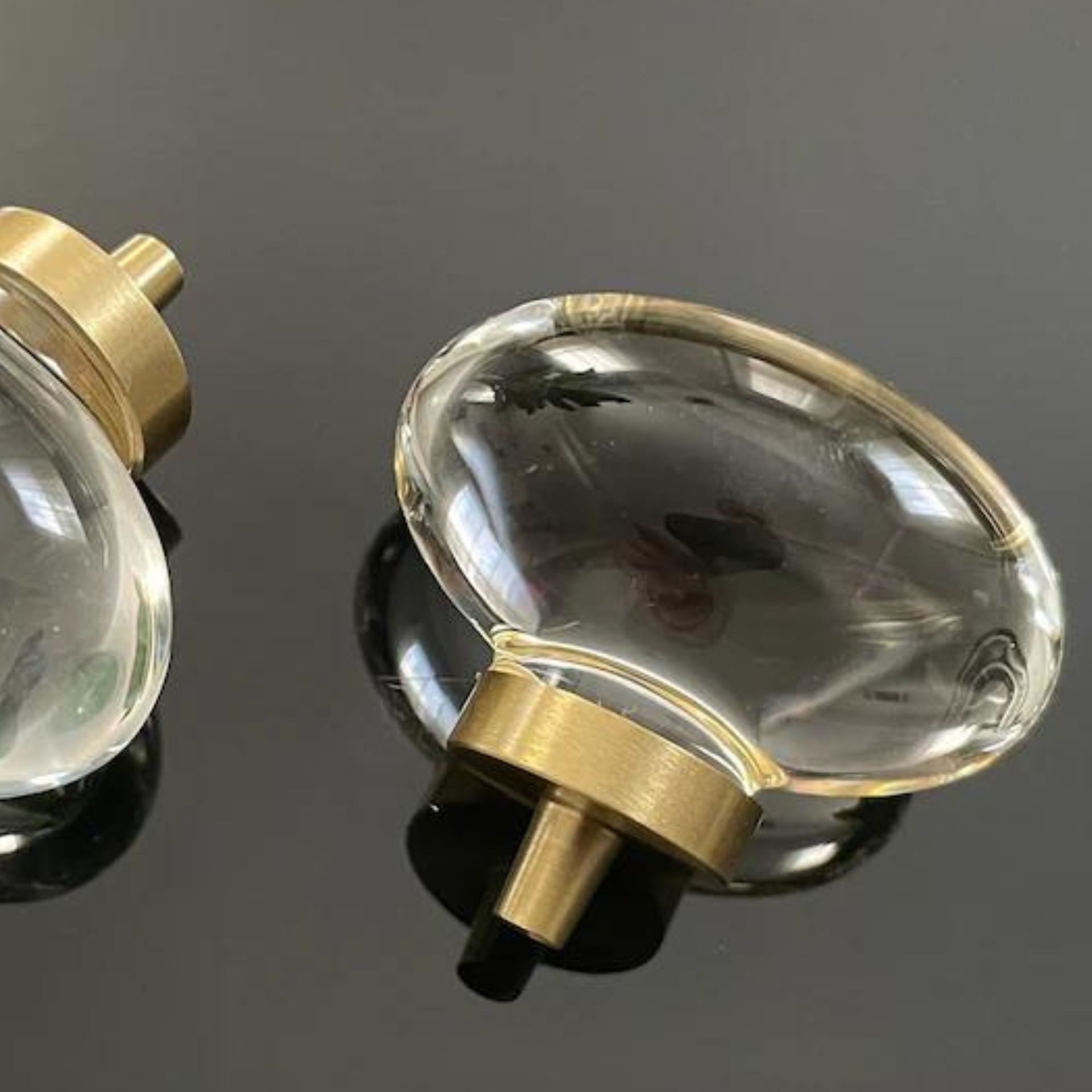 This glass and solid brass knob makes the perfect addition to a bathroom cabinet. Adds a bit of glamour to any room. \screws are included. 
---
Naturally, Jennifer's fragrance, One, would also make a great addition to your bathroom shelf. It's available via Amazon below.