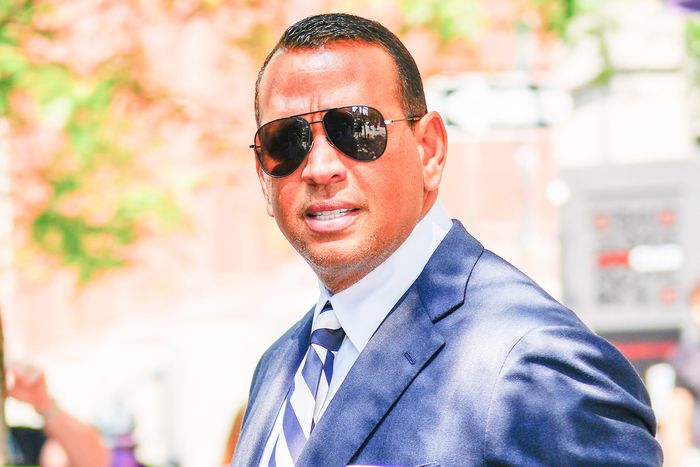 Alex Rodriguez ventured into New York City real estate when he became part owner of 133 Avenue D, a 20-unit prewar apartment building in Alphabet City, along with Barbara Corcoran in 2018. While Rodriguez had already built a real-estate portfolio across the country, his purchase of the six-story walk-up across from NYCHA's Jacob Riis Houses was his first investment in New York. ("I have always had the ambition of owning rental apartments in New York," Rodriguez later told the New York Post.) But as EV Grieve recently reported, 133 Avenue D is now back on the market for $8 million — a slightly reduced price from its last sale at $8.3 million.
The last few years have been tumultuous for the building. The previous owners of 133 Avenue D were Donald Trump's attorney Michael Cohen and Eric Nelson's Vintage Group. The building was sold in 2018 — the same year Cohen pleaded guilty to fraud and campaign-finance violations — and at a loss, since Cohen and Vintage Group had originally bought the building in 2015 for $10.5 million.
In 2021, the building made the news again when a tenant, restaurant worker Ryo Nagaoka, came home after being hospitalized with COVID and found that almost everything he owned was gone. As Gothamist reported, just three weeks after Nagaoka was hospitalized, the building's owners hired a cleaning company to throw out all of his belongings and change the locks. "They thought he died," a neighbor said. Nagaoka was, in fact, very much alive, and when he returned, only his piano and pet tortoise were left. Dan Shapiro, one of the building's other owners, told Gothamist through his attorney Mitchell Kossoff that they had made "every effort" to locate Nagaoka and that the "pet tortoise remained in the apartment and was cared for by the landlord's agents until the Residents return [sic]." (You might recognize Kossoff as the real-estate lawyer who was recently disbarred and convicted of stealing millions from his clients.) Rodriguez didn't comment to Gothamist about Nagaoka or the care of the tortoise at the time.