Real Estate

Send your home improvement questions to [email protected]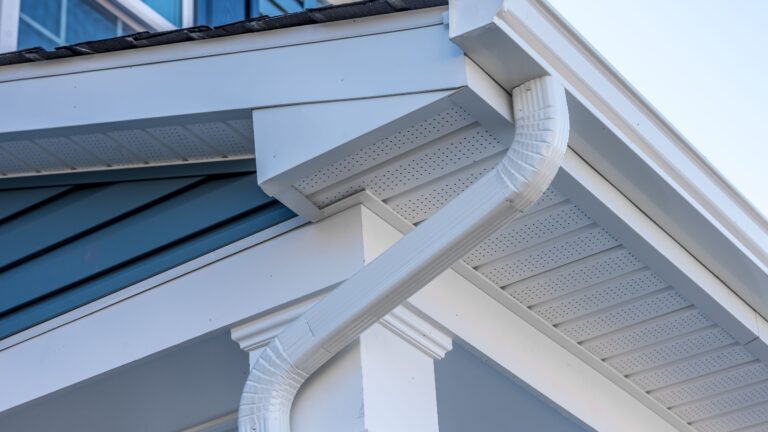 Dear Mark
Our house was built in the 1860s, and we have lived here for 35 years. The home has undergone a few updates and additions over the years. … When we had the money, we replaced all the ugly metal gutters with lead-lined cedar. These were good for a long time with regular cleaning and oiling, but then came the winter of 2015, infamous for 110 inches of snow in 10 days and the enormous number of insurance claims for ice dams and water incursion.
When our insurance check came in, our guy looked thoughtfully at the old place and said, "You know, when they built this house they didn't use gutters." So we ditched them all when they rebuilt the fascia.
We had already insulated the place well (thanks to a community grant for energy audit and installation), have good overhangs, and live on a hill atop the great, big, well-draining sandpile that is Cape Cod. Even with torrential rains, our fieldstone cellar stays dryer than when we had gutters draining the whole roof in just a few places. We still get icicles, but they're smaller and widespread, not those massive columns that rip out corners. And the place looks more like it should, even with the 160 years of additions here and there.
Gutters? Who needs them? Not this place.
WENDIE
A. I get a lot of questions about gutters and downspouts: which type to use, installing gutter covers, going gutter free, etc. Truth be told, there is no one-fits-all solution. While we are not a huge proponent of gutter covers, we installed them for clients who had a large number of trees around their house they wanted to keep. Whether you have gutter covers or not, the system still needs regular maintenance to ensure it is working properly.
What a lot of people don't realize is that gutters and downspouts are there to pull water away from the foundation, not to protect the shrub and flower beds below. We have had readers write that they removed their gutters entirely and have had no water in their basements. It does work if your yard is graded away from the house and you have a dripline of stone where the water lands — to avoid a channel being cut into the ground, which would hold water. We have installed exterior French drains where we captured water in a pipe buried in stone and that pulled water away from the house.
There are products on the market that attach to your fascia trim boards where the gutter would go, but instead of capturing the water, its ribbed design disperses the water into droplets. We do not have experience with these and don't know how they hold up in a New England winter.
In this era of climate change, we have many clients who use rain barrels integrated into their gutter system for their flower beds and vegetable gardens. A plus for maintaining your gutters.
As I said, no one size fits all. There are so many factors to consider, the type of foundation you have, the grading of the property, how well your home is insulated, and the tree canopy over your house, just to name a few. As I say in so many articles, consult with a building professional to help make the right choice for your house.
Mark Philben is the project development manager at Charlie Allen Renovations in Cambridge. Send your questions to [email protected]. Questions are subject to editing.
Address newsletter
Get the latest news on buying, selling, renting, home design, and more.