Tense Architecture Network sets AVANT MAR hotel in Paros
Tense Architecture Network takes over the design of AVANT MAR hotel, located in a privileged position by the sea, in Naoussa, Paros, Greece. The project aims to create an authentic hospitality space of high standards, originally integrated into the traditional settlement and the unique landscape of the Cyclades. The hotel consists of a contrasting composition of cubic prisms, adjacent to to the settlement and a configuration of circular volumes that stand in direct contact with Piperi Beach and its lush greenery. In between the two opposing components, a 55-meter-long swimming pool is formed.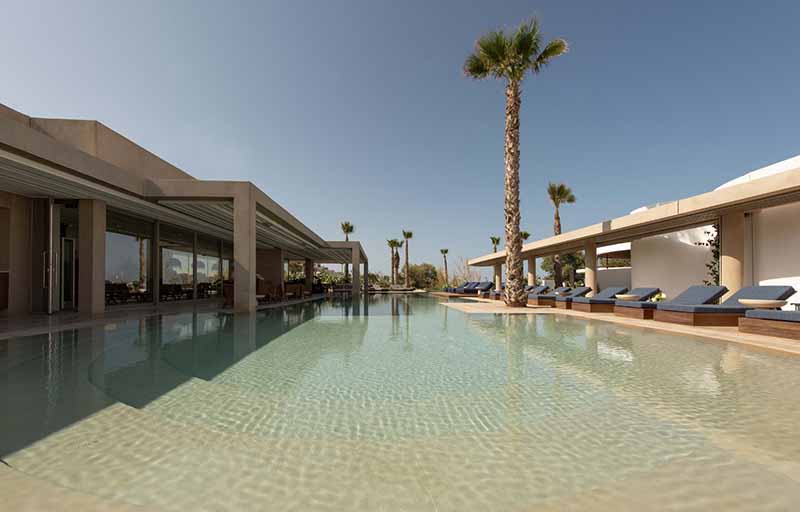 all images by Tilemachos Andrianopoulos
Natural-Toned Palette captures the essence of Cyclades
The large swimming pool appears to be connecting the hotel with the sea through an elongated ramp with a transparent boundary of glass. The design team at Tense Architecture Network opts for a natural-toned color palette reminiscent of the Cycladic style. Watery blue-green, Cycladic white, and sandy hues adorn the materiality of the floors, the pergolas, and the public areas of the restaurant and the spa area. The spa develops in a circular layout and conceals an indoor, sheltered 'oasis' of relaxation. A promenade that starts from the main entrance and passes through the small pastry shop's piazza, continues over the successive, planted hedges of the restaurant to finally offer the visitor a panoramic view of the blue Aegean Sea and its northern breeze.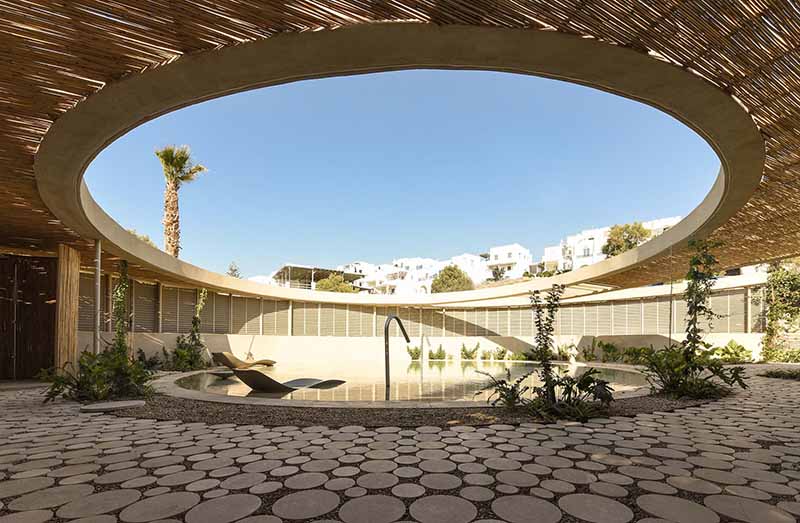 the spa develops in a circular layout and conceals an indoor, sheltered 'oasis' of relaxation

white hues and wood textures adorn the floors, the pergolas, and the public areas of the restaurant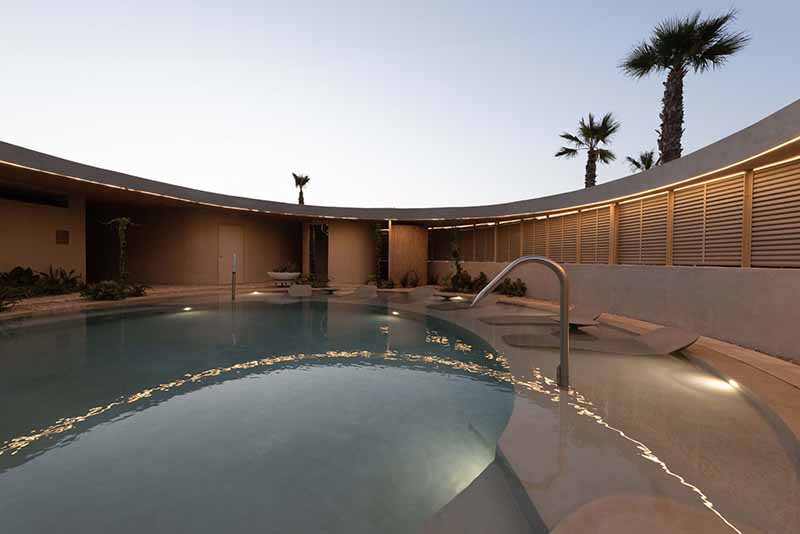 subtle textures along with the expansive body of water create a relaxing atmosphere in the spa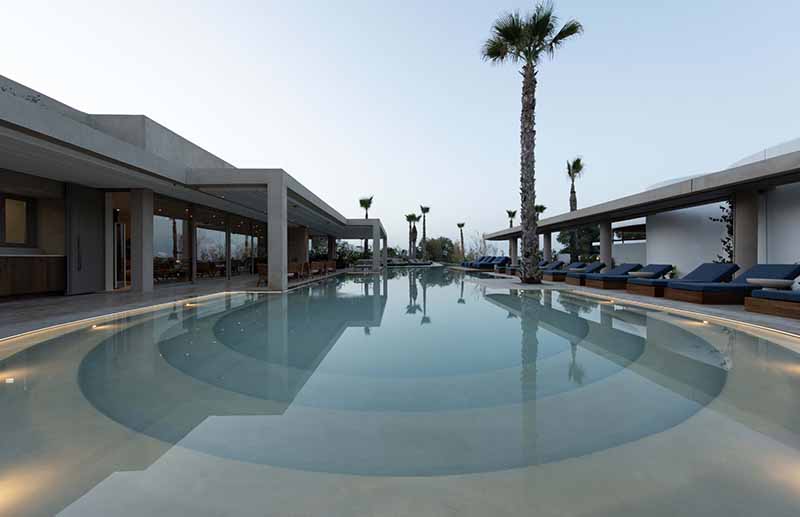 a 55-meter-long swimming pool is formed between the hotel's main volumes