There are a handful of interior design no-nos out there, but an interior designer just revealed that she thinks this is *the biggest* mistake you can make when decorating your home. 
Spring and summer usually call for folks to assess a lot of areas in their lives that may need changing – especially the home. Just like clothing trends, interior design trends cycle in and out faster than you can say "sage green," so it can be difficult to know exactly what to do with your home to ensure it maintains that enviable balance of timelessness, without being outdated. 
Luckily, Dominique Fluker, an interior designer, just revealed to Insider a handful of tips about how to keep your home updated without breaking the bank – and her most important tip low-key called us out.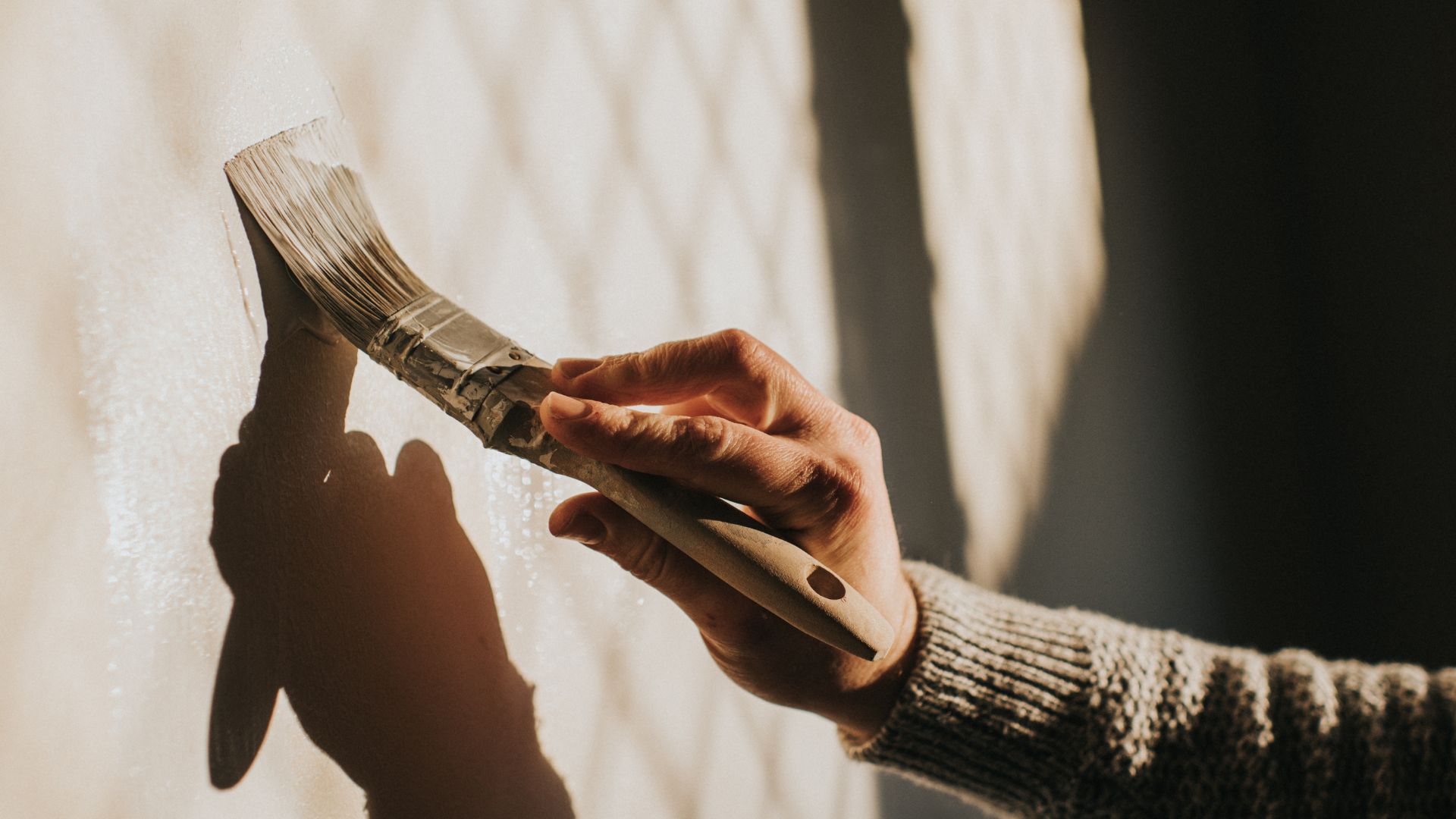 Dominique's number one rule for decorating homes is to stop hanging uninspiring art on your plain white walls. Instead, she recommends utilizing wallpaper or finding ways to cover the empty spaces without just hanging random things you've found at the store.
She said that, especially in a living room, it's important to have pieces that reflect your personality and inspire you – not pieces that you bought "just because."
"Stick to accent pieces that add visual interest to your space. Instead of standalone art pieces, consider buying a cohesive collection that can be featured as a gallery wall within your living room, bedroom, or hallway," she said. 
Aside from art pieces, you can also opt to use a printed wallpaper. "Getting rid of your colorless white walls adds some personality and visual interest to your living space," she said. She specifically recommends trying out some toile wallpaper, which typically is made from linen and cotton fabrics and depicts pastoral and nature scenes, to add some texture to the walls in your home. Of course, it can be easy to overdo it with wallpaper, which could cause an aesthetically stressful home environment – so be sure to use it tactically.
---
Dominique also notes that another aspect of interior decorating that can start to feel tired over time is your furniture (yes, we're talking about those IKEA furniture pieces…) – especially if you've owned it for a few years and it no longer fits your personality. 
"If you don't find yourself connecting with your furniture, you might have outgrown it. Get rid of the pieces that don't fit your personal style and free up space for newer items that reflect your evolved design perspective," she said.
Whether your personal interior design style is boho, Scandinavian, mid-century modern, or anything in between, there are loads of small ways you can start updating your furniture – even if it just starts with the purchase of a new chair. 
As Dominique says, you're not going to find your style overnight, so take some time researching and finding what resonates with you when you look at examples of other interiors. It also can be beneficial to buy furniture secondhand from a yard sale or consignment store, just be sure to vet the item out first.