The California aesthetic is known for a relaxed, casual, and inviting atmosphere. Heavily influenced by its West Coast location, it reflects a laid-back lifestyle and speaks to practices of holistic interiors. 'It combines elements of coastal, Mediterranean, and mid-century modern design to create a space that feels bright, airy, and comfortable,' says Victoria Holly, principal and founder of Los Angeles-based Victoria Holly Interiors. 
If you're not familiar with the California-style interior, let us transport you to the Golden State with these breezy, beachy, effortlessly glamorous interiors to inspire your own living room design. We've spoken to the designers based in this part of the world to find out the key pillars of the look.
1. A Mediterranean palette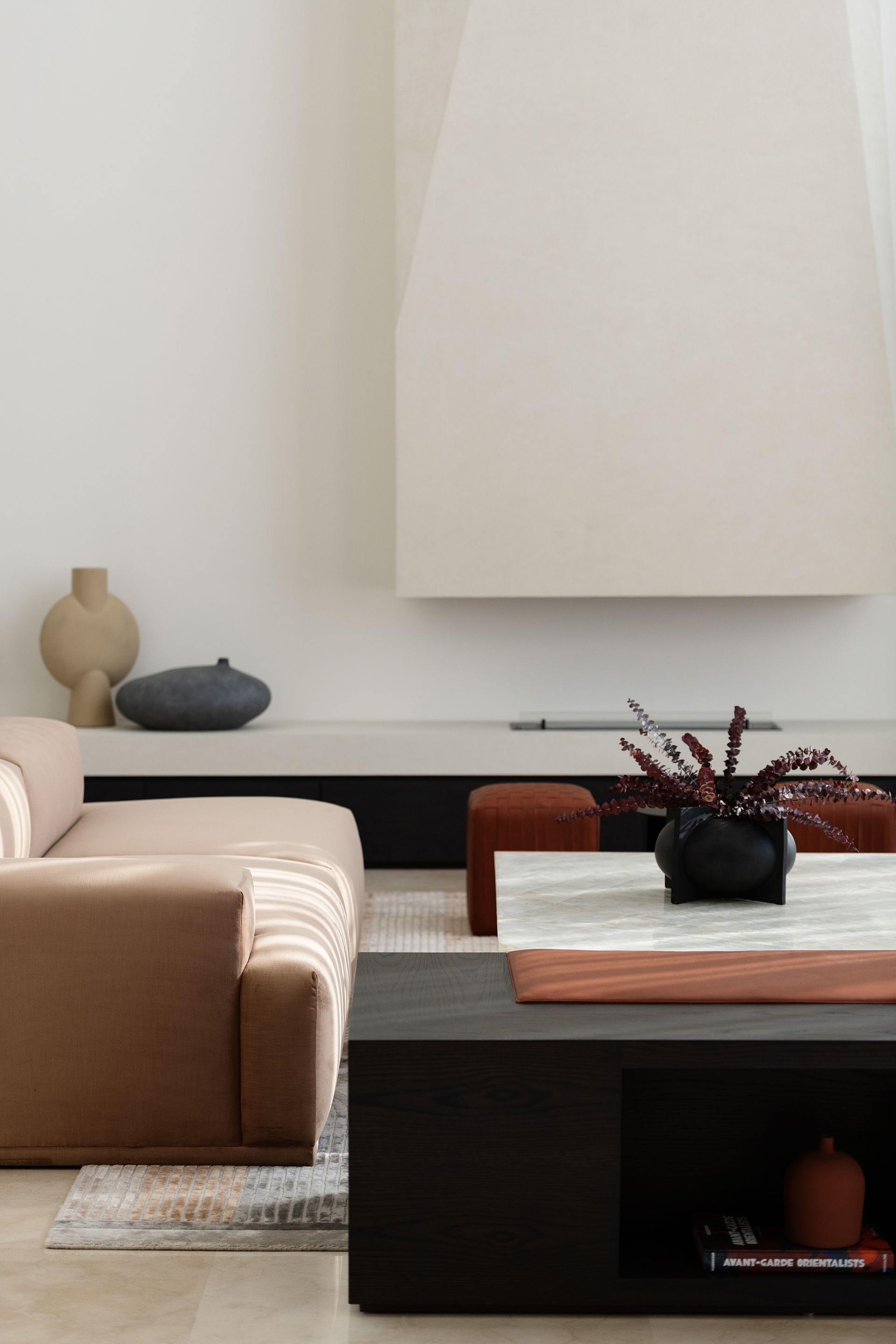 Key to understanding any interior design style first and foremost comes down to getting an idea of the color palette. For the Californian look, it's all about a living room with a warm color scheme featuring Mediterranean colors. Think rich browns, light pinks, terracotta, pops of mustard yellow, ochre and gold.
'Create a design with a neutral color scheme that includes shades of white, beige, soft gray, and muted pastels,' says Beverley Hills-based designer, Victoria Holly of Victoria Holly Interiors. 'You can also bring in shades of rust, sage, and terracotta. These colors help create a sense of calm and openness.' 
'It's warm, earthy tones, or a discrete pop of color,' agrees Connie Pichler, architect and designer at California-based Wolfgang Pichler Design. 'Lots of beige, white, grey and terracotta, tans, browns,' says Connie. 'Basically, colors and textures that you can find in front of your window. 
Use nature as inspiration for your palette. 'Sometimes we even take materials from outside (like sand) and mix it into the paints that we use inside,' says Connie. 'The idea is to create abodes that give you a year-round vacation feeling.' 
2. Natural materials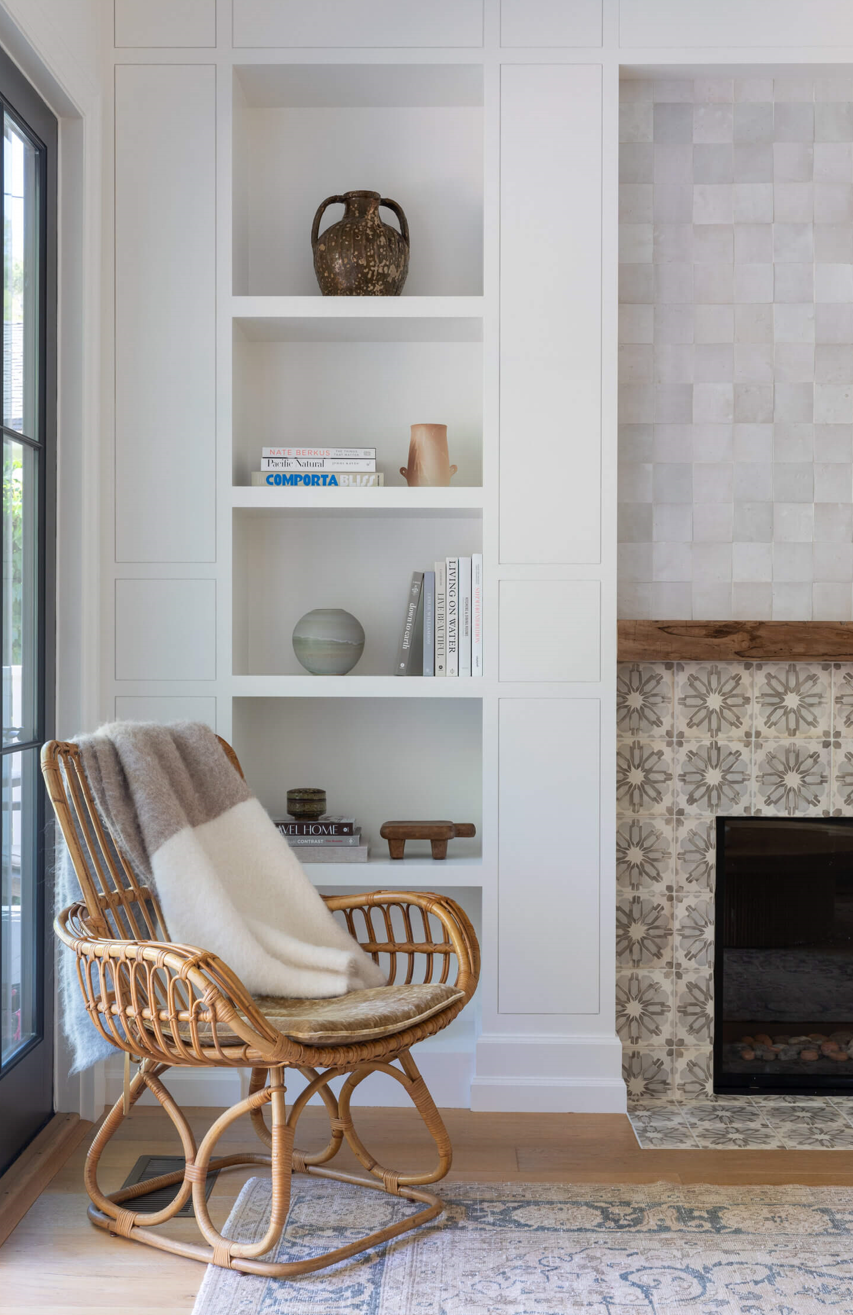 Much like minimalist interiors, the California aesthetic relies on the use of organic materials for a natural living room look. From hardwood with a beautiful natural grain to rattan and wicker, anything that calls to nature and reminds the visitor of the home's location has a distinctly Californian feel. 
'To achieve a California-style living room, focus on an indoor-outdoor connection with ample use of large windows and natural materials like wood and stone,' says Tommy Zung, New York designer at New York and Paris-based Studio Zung. 
'Embrace an effortless laid-back, nature-inspired aesthetic that seamlessly integrates with the outdoors, creating a relaxed and airy atmosphere.' 
3. White walls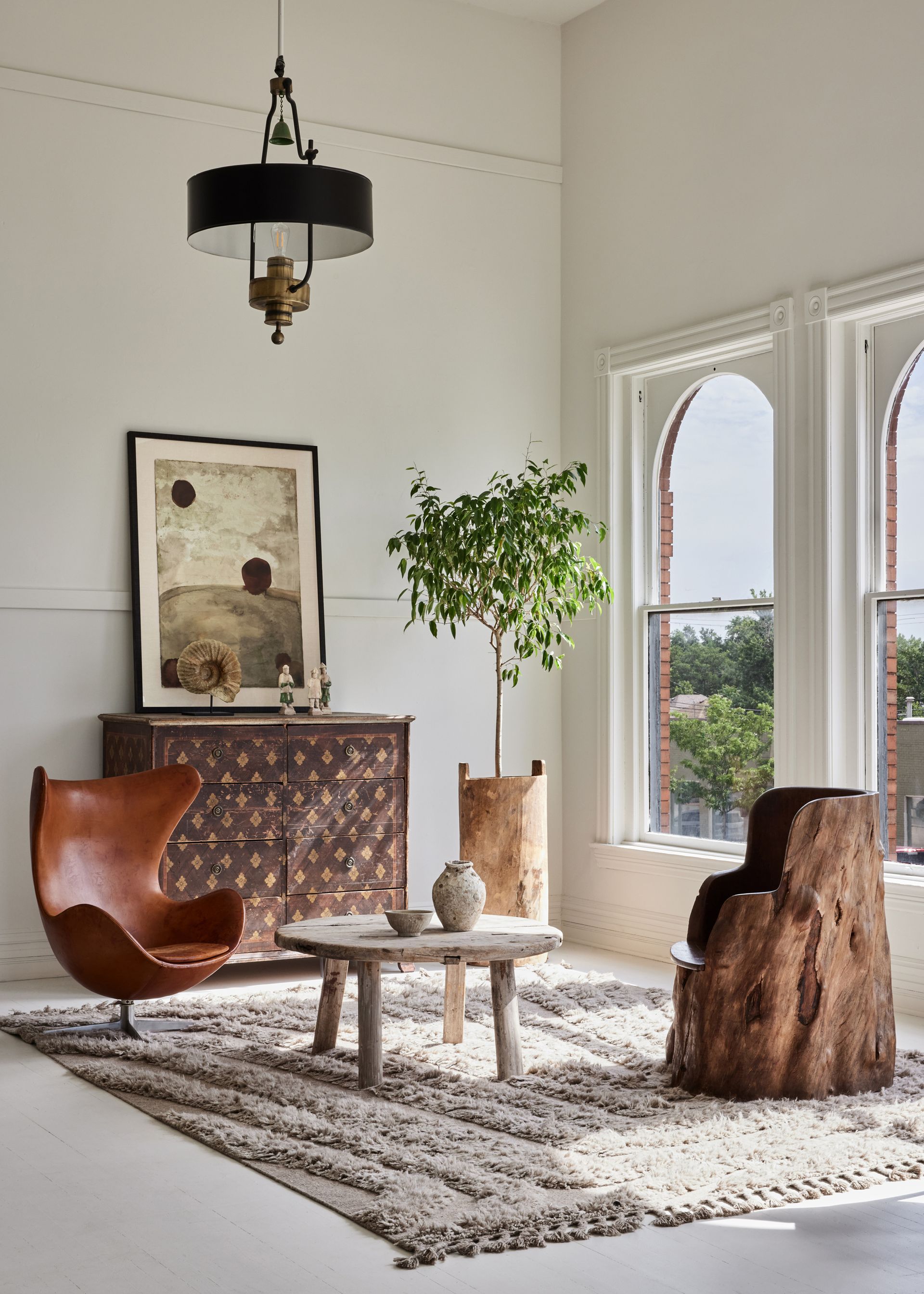 Researching this story, it's clear that one common factor among Californian homes is the white living rooms with bare walls look that help a space feel breezy, airy and calming. It's the decor, rugs and furniture where the homeowner gets the chance to express their personality.
'The base of a California style living room usually draws from a base of a white color palette, layering on top with textured wooden elements, vintage and large-scale furniture,' explains Alexandra Coxon, architect and designer at My Habitat Design.
'On a smaller scale, think layering with pillows, throws, and accessories. Layering neutral textiles – such as cotton, wool, and silk with vintage objects to make the living room feel complete.'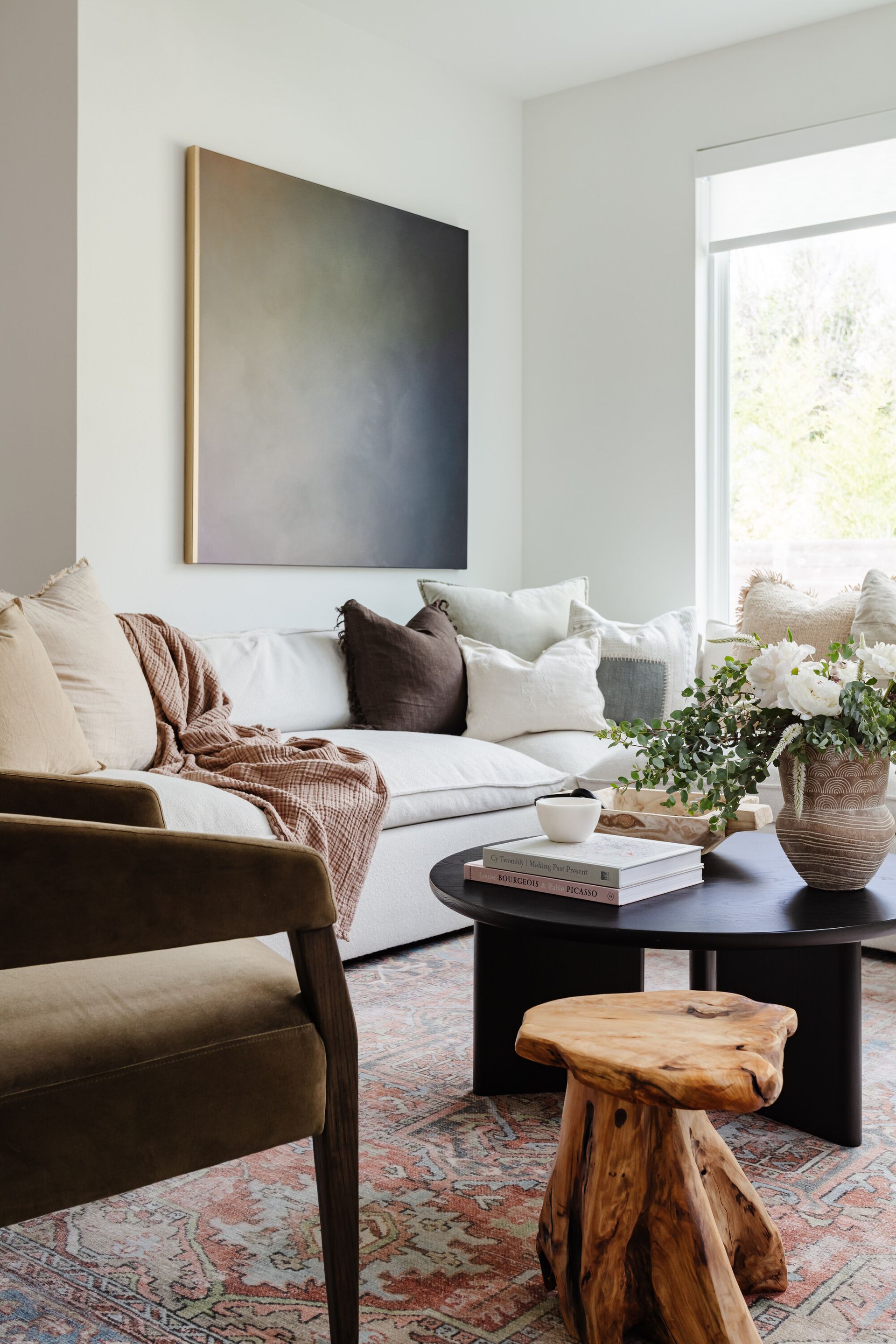 California is minimalist but there is no doubting the glamor of the location, so reflect that in your living room with metallic pops. Where minimalism lacks those shiny materials, the cool Cali look embraces it, with golden materials, copper and brass that bring that luxury sheen. 
Think of a coffee table with a golden frame or base, a gilded mirror frame, or a quick and easy way to update your space – replacing light switches with gold switchboards instead of the standard white plastic look.
5. A focus on wellness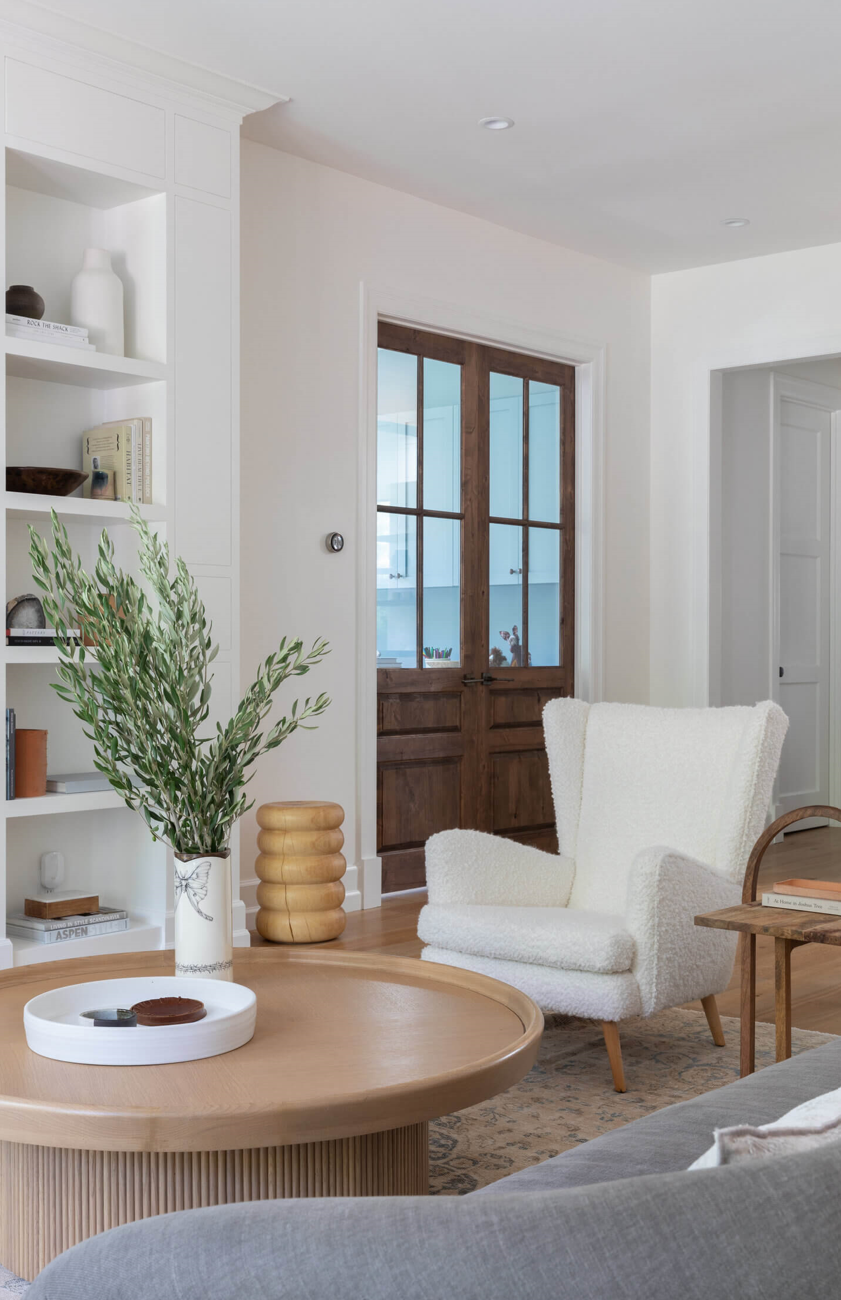 We all know how important wellness and sustainability are in the Golden State, so nod to this with your interiors. 
Sustainably sourced pieces of furniture, lighting that calms with the perfect glow, materials that are known to be antibacterial (copper for one), and smart home tech that makes our lives more relaxing are all good places to start. 
'We mostly design vacation homes in the Californian Mojave Desert (Coachella Valley) and create accessible slow-living retreats,' says Connie. 'The High Desert (the area around Joshua Tree National Park) is characterized by the high elevation of the Mojave, the craggy, stacked sculptures of boulders, spindly trees and some say magical energy. 
'The wilderness and the climate have a huge impact on the design of our houses. It is a rough, dirty, and simple life combined with breathtaking views and solitude. People living or visiting this area are looking for a slower pace of life, merging with the natural environment in front of their dwelling, spiritual enlightenment or just a couple of peaceful days without noises or traffic.'
The easiest and cheapest way to channel your inner wellness guru? Up your household plant count. Not only does this bring nature in and match the California visual aesthetic, but plants help purify the air, helping create a healthy and holistic space to live. 'Always incorporate the outside in,' urges Victoria. 'The best indoor trees include the olive tree (faux or real if sunshine allows for it), dried lavender, or eucalyptus branches.'
6. Airy window treatments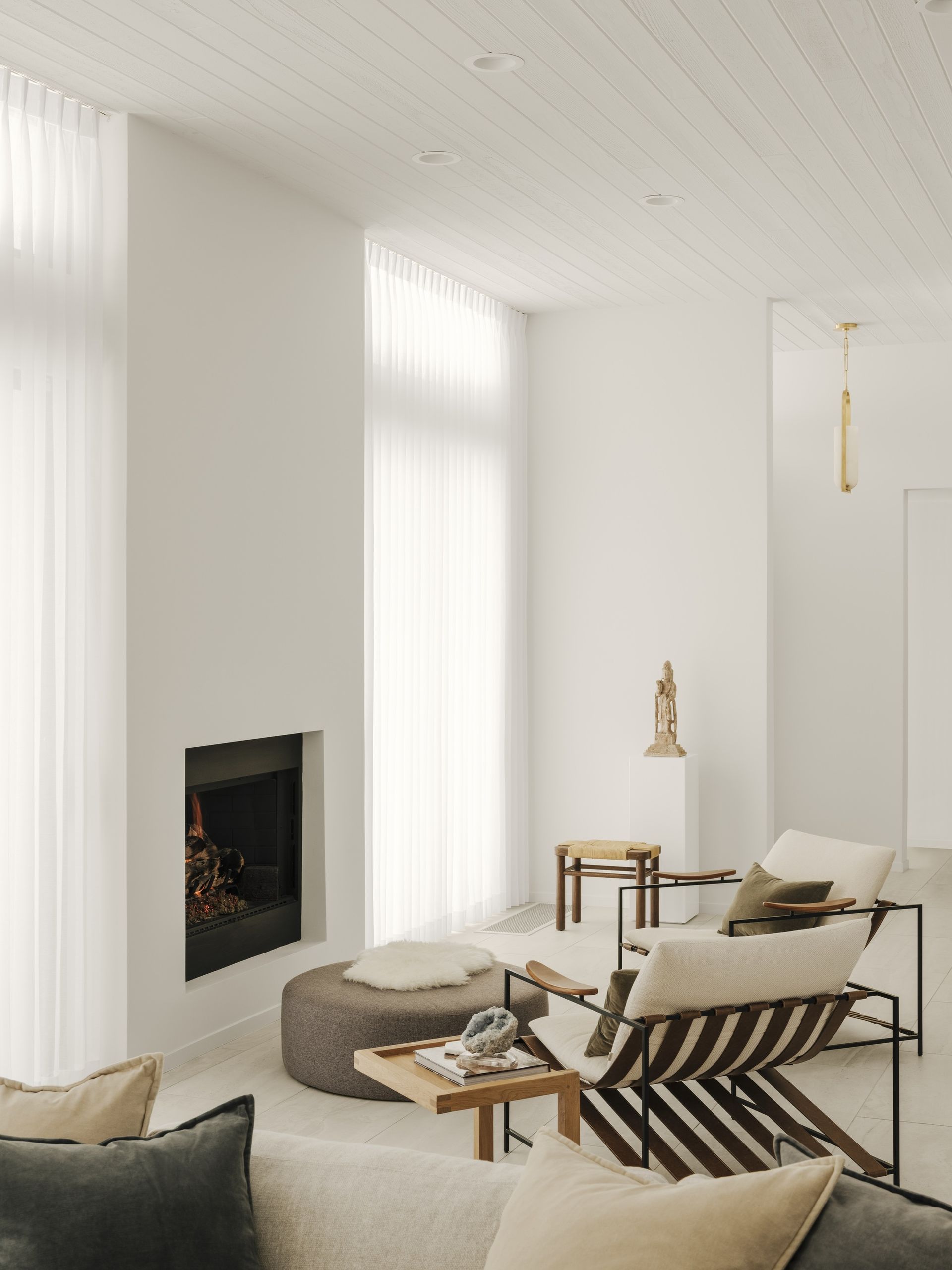 Embracing the natural light is part of the California look, so go minimal with your living room curtains and avoid anything too thick, heavy or dark. 'As so much about California is about being outside, often windows are kept uncovered,' explains Kristina Phillips, founder of Kristina Phillips Interior Design. 
'Either that or they're dressed with natural wovens for light control.' I love the lightness a sheer curtain can bring to a floor-to-ceiling window, and if you live in a balmy, warm climate, the curtain will bring movement and life to your living room as the wind blows into the room.
7. A connection with the outdoors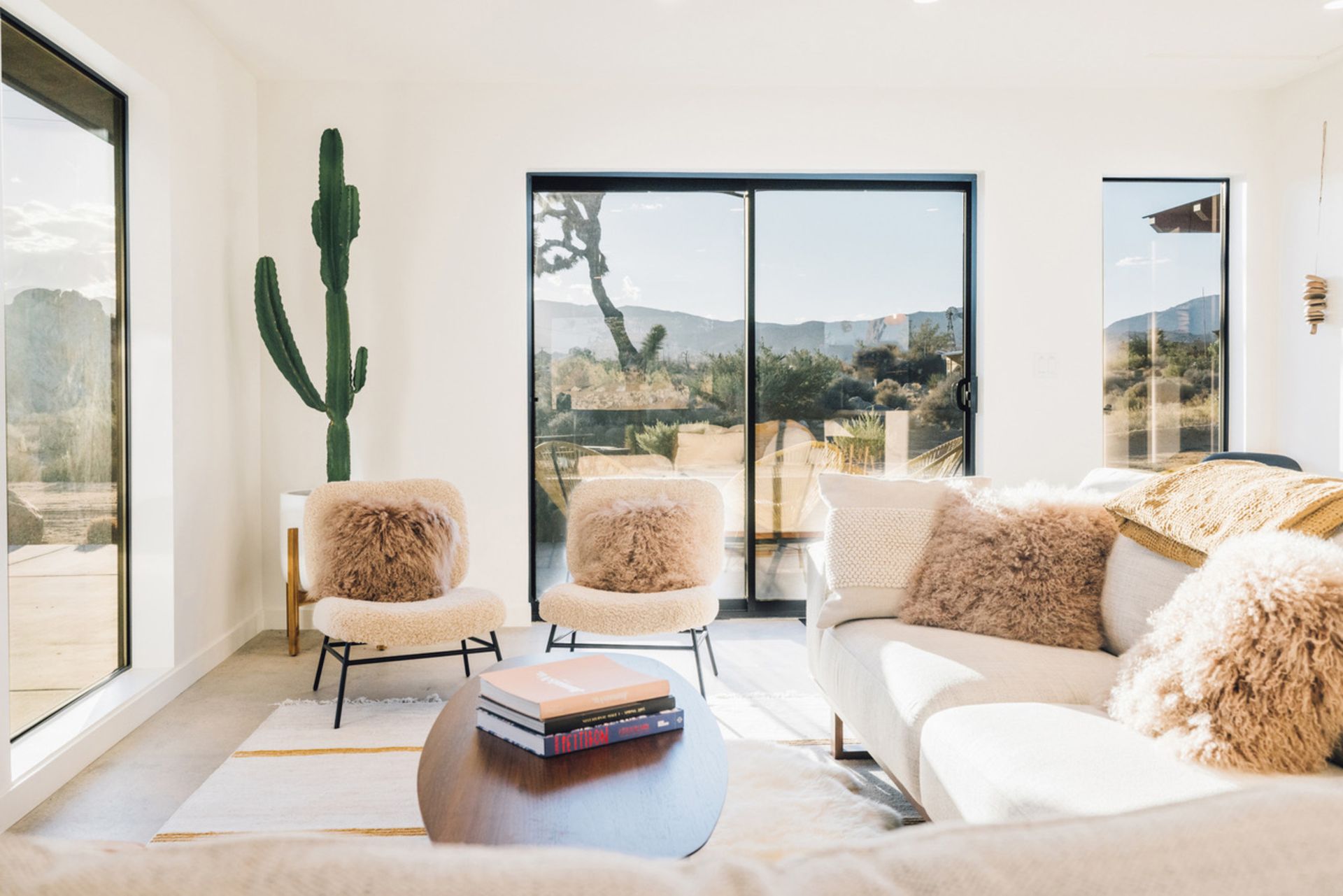 Remember to embrace indoor/outdoor living in your living room. California gets a lot of sunshine, so the outdoor spaces are just as important as the indoors. Throw those back doors open and use your patio or backyard space as an extra seating area, a place for entertaining, or a garden lounge. 
'Due to the balmy weather here, there's a great opportunity for California living rooms to have an indoor/outdoor component,' says Melissa Hung of San Francisco-based Blue Truck Studio. 'Many of our residential projects feature glass doors that open to outdoor spaces. The backyard or deck is an extension of the living room.'
Sometimes, an outdoor space can even serve as an outdoor living room. 'For one of our projects, a renovation of a historic cottage, the cottage is set at the back of the lot,' says Melissa. 'The front yard has terraces, a play yard, and a deck, which makes the home inviting both outside and in.'
"To blur the lines between indoor and outdoor spaces, use large windows and glass doors to bring in ample natural light and provide easy access to outdoor areas like patios, decks, or gardens,' says says Houston-based interior designer, Nina Magon.
Use the same floor materials inside and out to help continue and seamlessly extend your living area. 'The flooring is usually concrete or tiles, which we combine with big area rugs – either Moroccan shags or kilims – to create the hygge vibe of a real home,' says Connie.
8. Casual and comfortable seating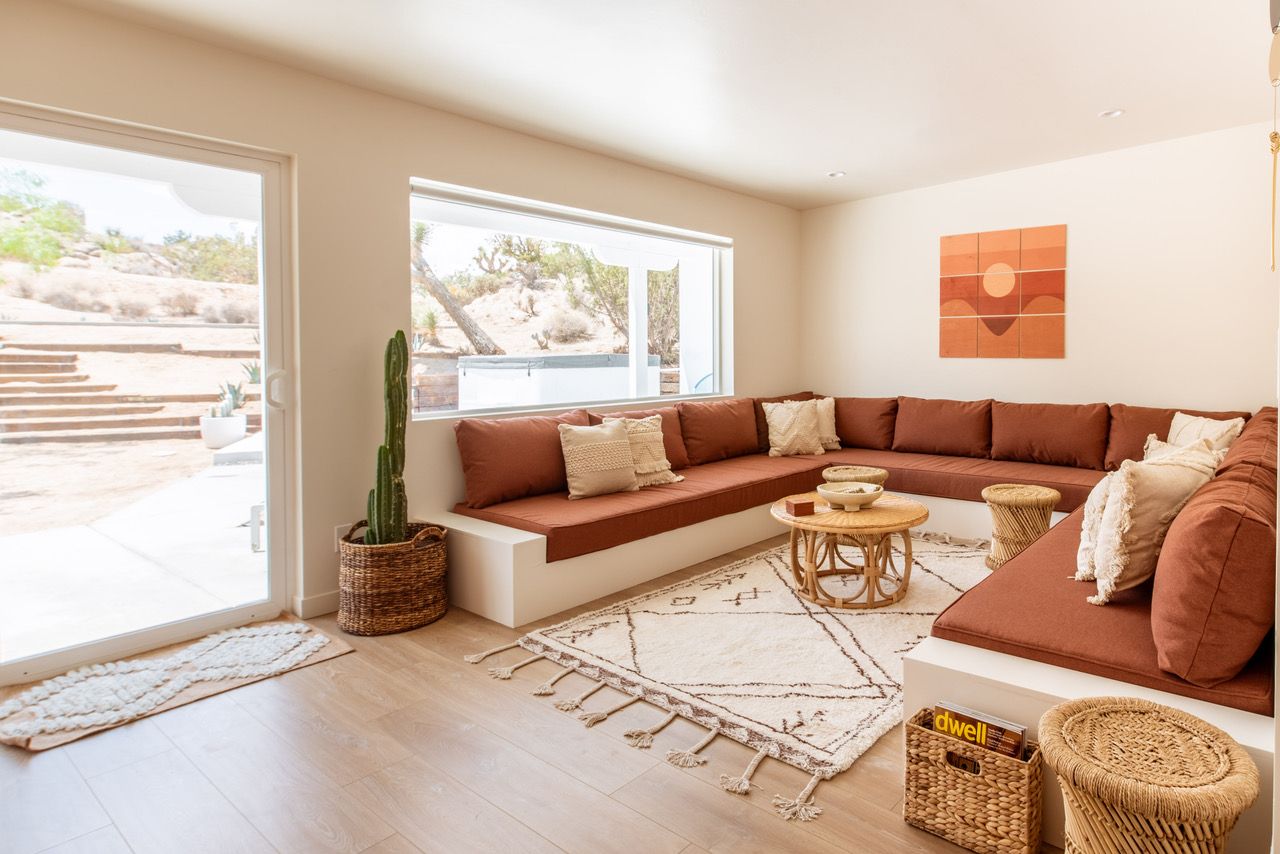 Finally, your seating areas should be thoughtful and considered. The Californian living room is usually the area where people meet and spend time together and entertaining is a huge focus of the Californian home. 'Big living room sofas, very often in-built plastered benches, and couches, with thick mattresses, cushions and cozy furs, pillows, and blankets,' says Connie.
'Choose comfortable, relaxed seating options,' adds Nina. 'Think oversized sofas and sectionals with plush cushions in soft, beachy fabrics like linen or cotton.'