We ask for a lot from our living room storage. Unlike more practical spaces like kitchens and bathrooms where the storage is part of the very make-up of the room, living rooms are softer spaces, that are more focused on aesthetics than practicality. And yet living rooms still need plenty of storage options, they just need to look good too. Provide a place to corral clutter, a home for unsightly tech, and somewhere for things to be hidden away so the overall feel of the room is not interrupted. 
We've seen plenty of living room storage trends that promise to do just this. Get that balance between form and function. But which solutions have stuck and which are shortlived trends that have had their time and now it's time to move on? We asked designers to weigh in…
5 outdated living room storage trends
When it comes to designing a living room, almost anything goes, but our panel of experts advises approaching the following outdated living room trends and storage features with caution. 
1. Blanket chests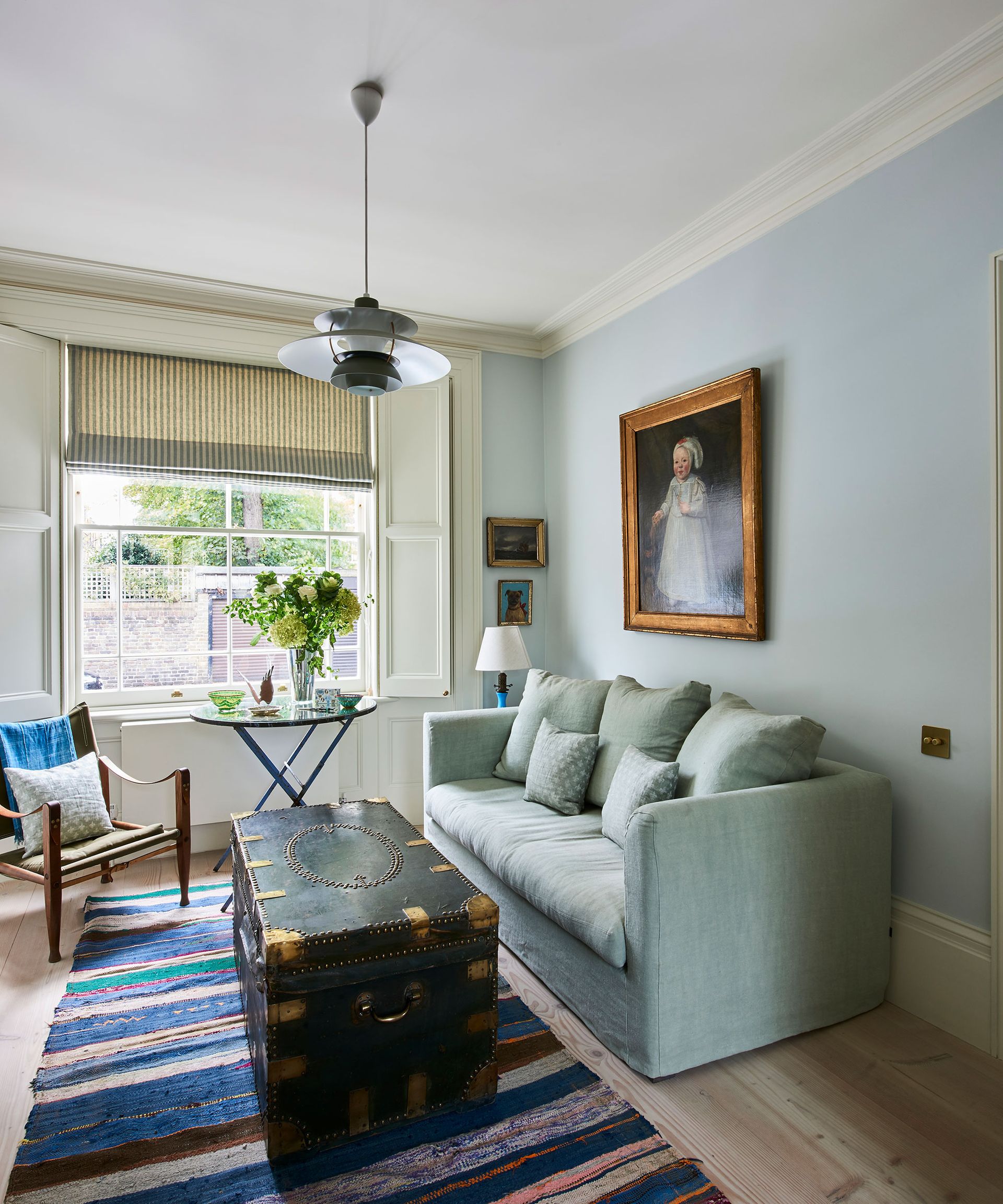 'Save the blanket chests for the bedroom where they truly belong,' says Kati Curtis. 'Instead of hiding a beautiful throw that adds character to your living room, drape it over your sofa to break up the monotony of a large living room seating piece. Blanket chests might be charming, but they are better suited for bedrooms where they can serve their intended purpose.'
And please don't think a blanket basket or even a trunk is a good replacement for a coffee table. This look had its time, but it's over now and will make your living room look dated. Not to mention it makes the actual storage in the chest totally unusable unless you want to move everything off the surface each time you need access. 
2. Oversized armoires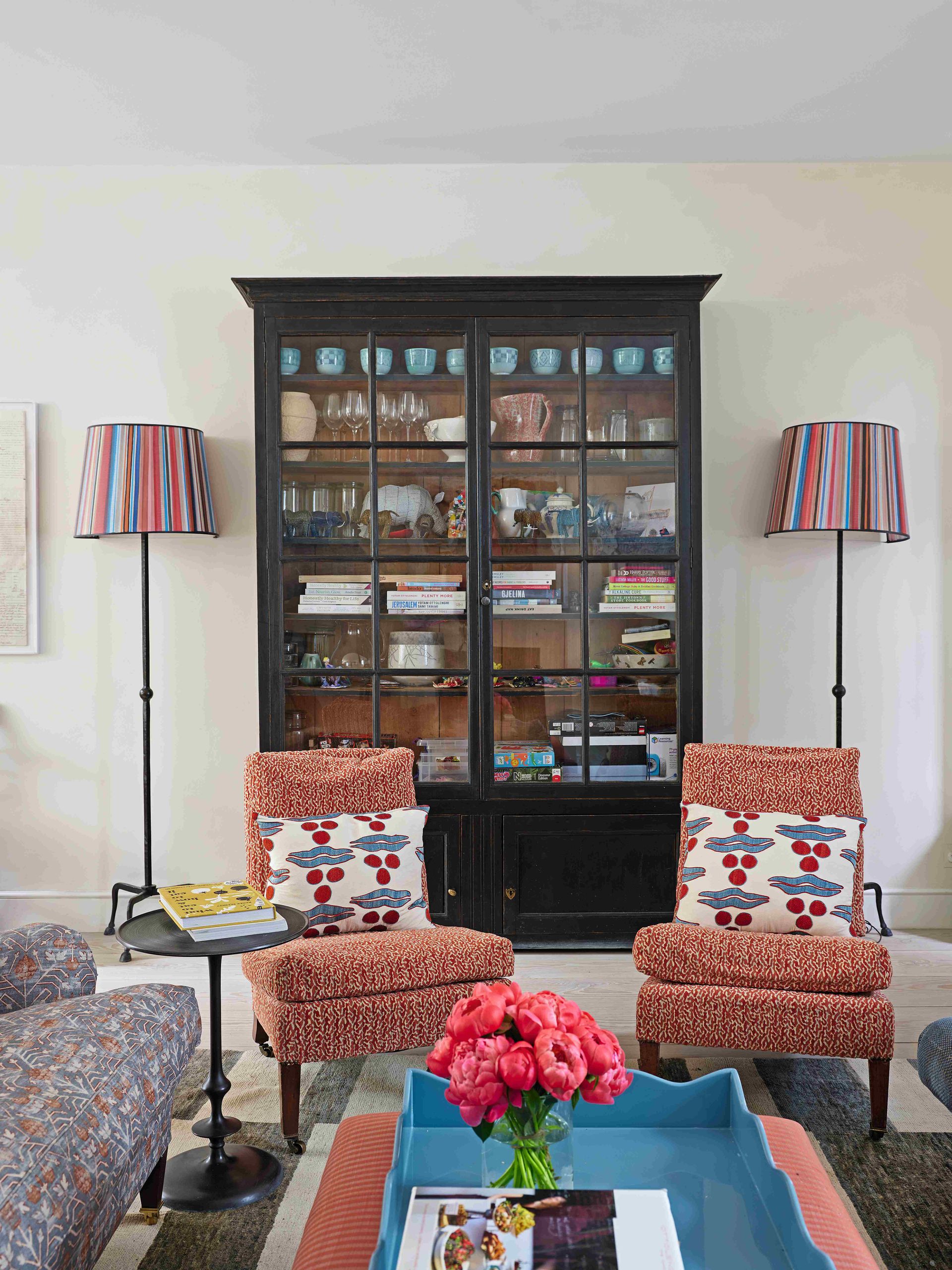 Armoires can tick the aesthetically pleasing side of the task, but as anyone who has ever owned an armoire, when it comes to practicality, they can be severely lacking. It has been a huge living room trend over the last few years to use a massive armoire to disguise a TV – thought to be a better alternative to a console, or mounting the TV to a wall. And in theory, we get it. But actually adding an armoire to your living room does very little than add a ton of visual and physical bulk. And in terms of the actual storage they give, well… they don't. They are so hard to keep organized, as you just have this open space and huge drawers to work out how to use. 
'Oversized armoires, once meant to house gigantic televisions, have become obsolete and impractical for most living rooms today,' says designer Kati Curtis. 'With the prevalent practice of mounting TVs on walls or placing them on consoles, these massive electronics hiders are no longer needed and never quite had an aesthetically pleasing appeal.'
Instead of an armoire, go for a dresser if you want to add a larger piece of storage to your living room. That way you can create displays within the cabinetry and the open shelving makes it a less bulky piece of furniture. 
3. Bins and baskets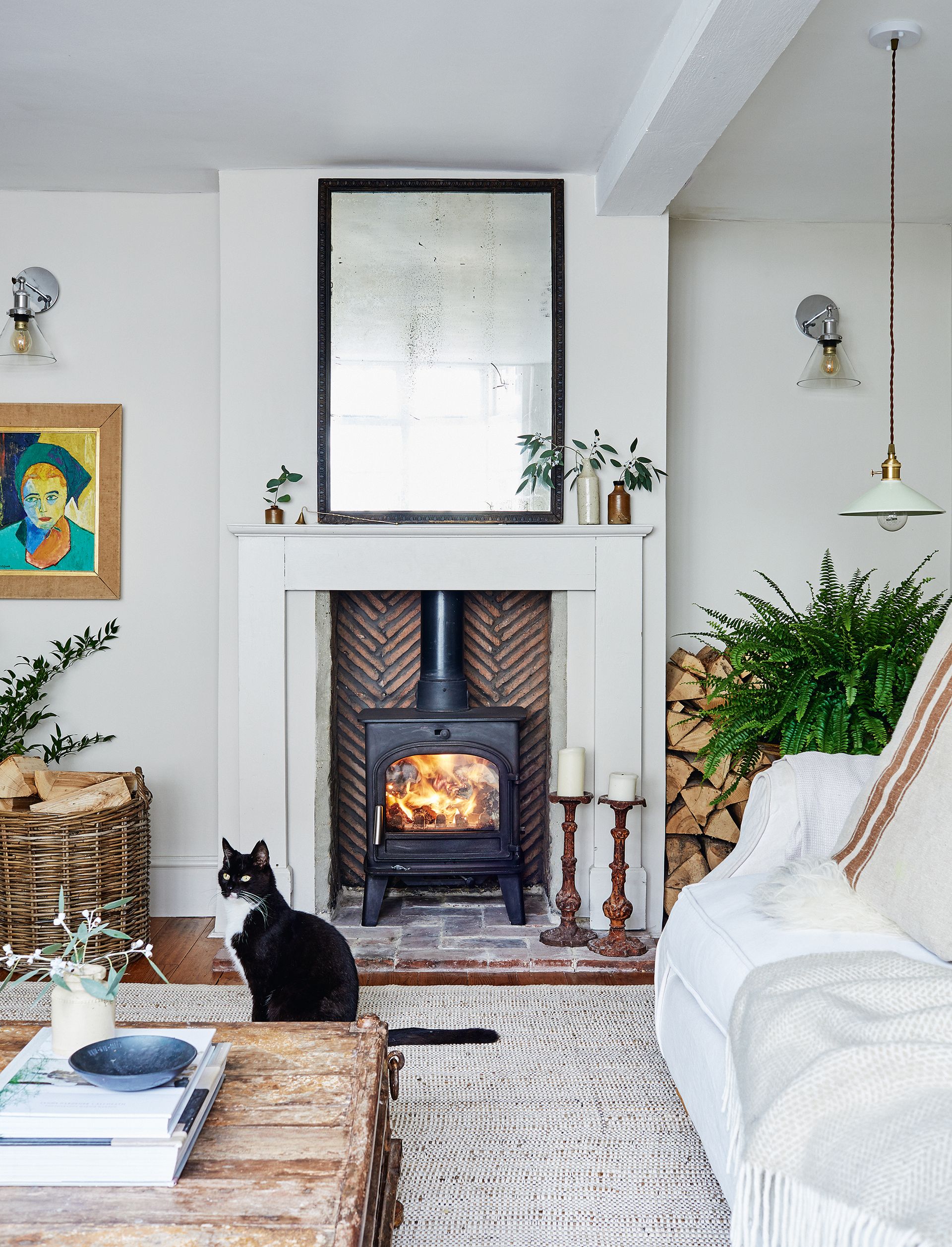 In theory, baskets are a great solution for living room storage and there was a time a basket, or collection of baskets, was a staple item for a busy family living space. They look lovely, they are easy to access and you can quickly throw anything in there when doing the evening pick-up. But it's actually this… ease of use that can make them a really impractical living room storage trend. They become a dumping ground in your living room, overflowing with tech, throw blankets, and items that don't belong in the living room but no one has attempted to return to their original home. 
The key to getting basket storage right is to go with something sturdy, like wicker, and unless you are storing wood or blankets ªanything that can look cute) a lid so you can disguise the items inside and only store in there what actually fits. Add give the baskets a purpose, blankets, extra pillows, tech and wires, dog toys, kid's toys, etc., so they work efficiently. 
'We all love a good storage solution in our living spaces and the key is in keeping your organization cohesive,' says the founder of Folding Chair Design, Jennifer Walter. 'A bunch of open bins that don't match, are floppy fabric or collapsing look messier than a mess!  Opt for sturdy, monochromatic containers that look organized and thoughtful.'
4. Glass shelving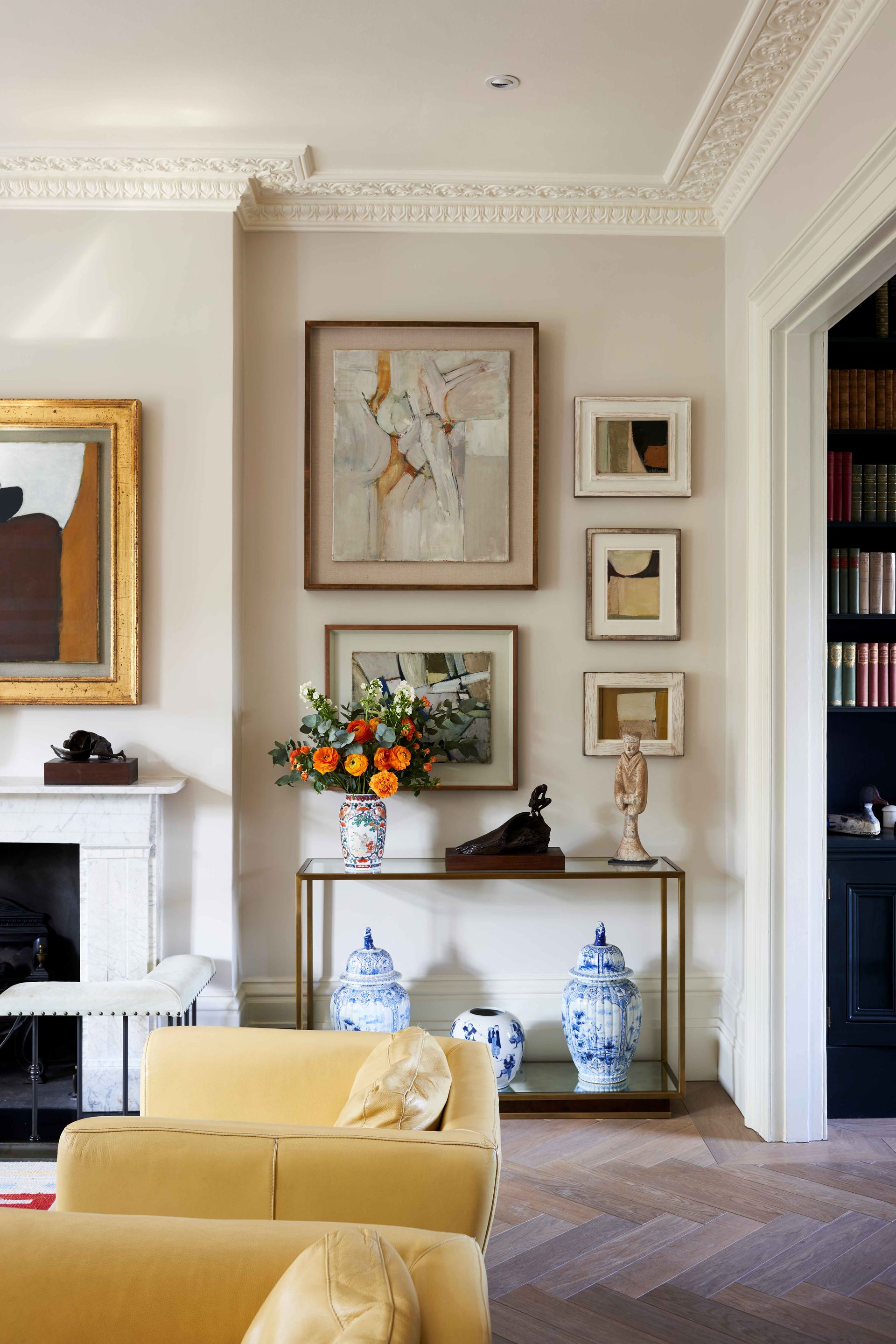 Living room shelving is ideal for giving you a space to store items, as well as creating an opportunity to add some decor. However, not all shelves were made equal and there are some designs we are definitely ready to see the back of. Glass shelving – you know the kind, it's very sleek and slimline, usually with a metallic frame, sometimes they have a funky, layout. 
Firstly, this retro, Art Deco vibe is starting to date. Simple built-in floating shelving is the way to do shelving right now, and this option is far more practical and has longevity in terms of design and style.  Secondly, they are so impractical. They constantly need dusting and you don't get very much storage out of them, they are definitely for more aesthetic displays.
'Glass etageres may look elegant at first glance, but they quickly become impractical dust collectors that don't offer meaningful storage. Often too delicate for holding books, they tend to house only decorative objects, leading to a cluttered and busy appearance. Unless you have a full-time cleaner, these units can be quite a hassle to maintain,' says Kati Curtis. 
Instead, opt for a glass console table. Far more on-trend, a less dominant piece in the room, and easier to keep dust free. 
5. Solely freestanding furniture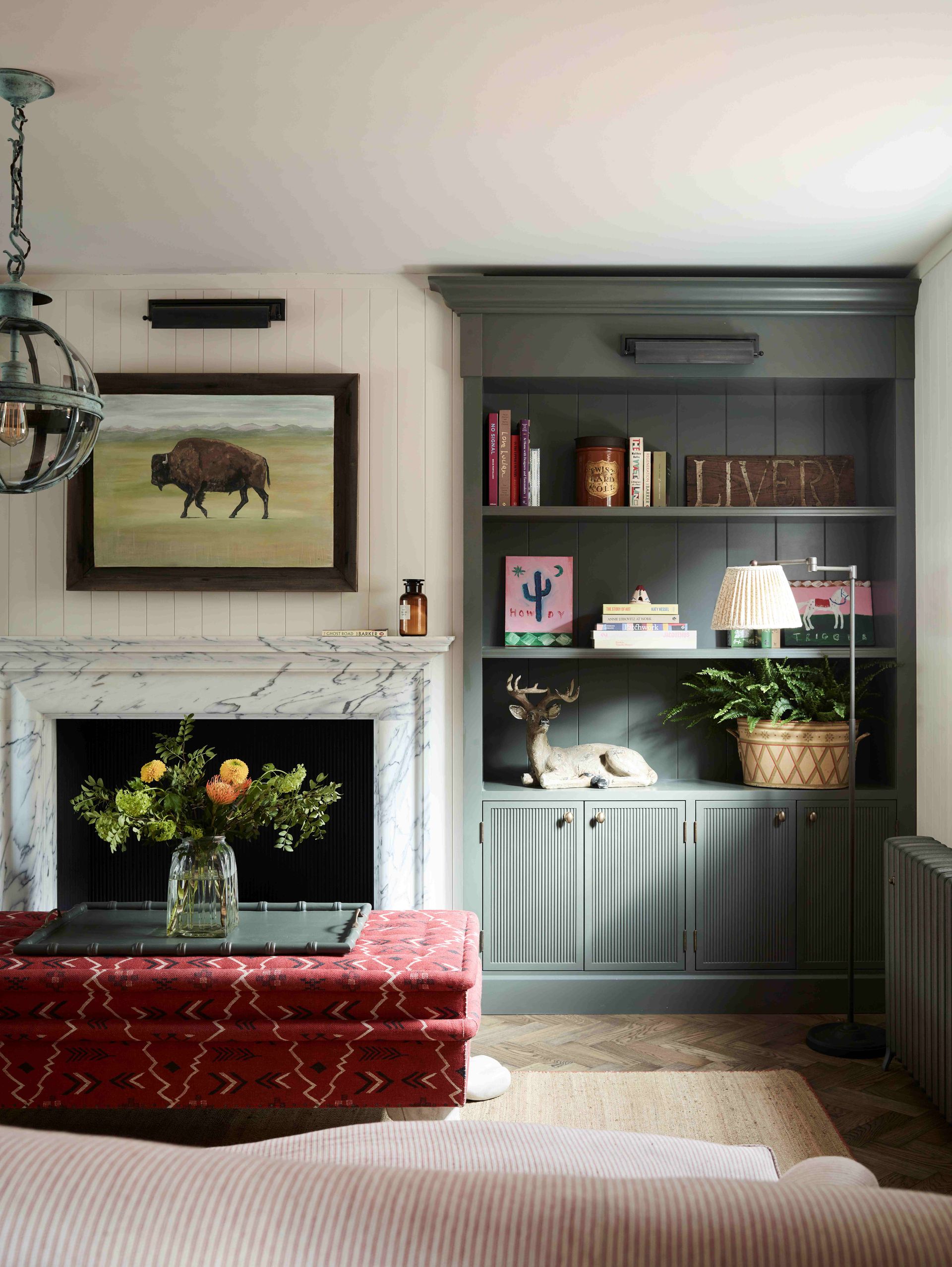 As interior design trends shift to be more sleek, streamlined, and simple, filling your living room with lots of different, separate items of furniture can make the room feel too fussy, and therefore dated. We think the most stylish spaces blend both – there are built-in designs that maximize the space and add plenty of storage, but there are also one or two freestanding pieces of storage that can add some interest and character. 
'When it comes to living room storage, there was always a trend for freestanding designs as opposed to built-ins, and this is something that I find is always problematic and is a mistake many people make,' says designer Emma Deterding.'The beauty of opting for bespoke, built-in joinery is that it is designed to suit the space available whilst making the best use of angled walls, alcoves and other awkward spaces, whereas off-the-shelf freestanding designs can be placed in certain places, and will take up far more floor space.'
FAQs
What are the best types of storage for a living room?
The best types of living room storage come down to your needs. So consider how you use your living room – is it a place lots of clutter tends to end up so you need plenty of storage options? Do you like to have things on show so would benefit from some open shelving? Or do you like a more minimalist vibe with just a few pieces of decor, then cabinets would be a better option.
We'd also recommend including a bit of a mix of types of storage ideas. Don't just stick with shelving as you will likely need some space to hide things away, and likewise allow for some types of storage that give you room to create displays that will add character to the room.