The bathroom is one of the busiest spaces in the home. Whether you're getting ready to start the day or relaxing in the evening, we all enjoy our cozy sanctuary. So if you're updating your bathroom, or creating a new home extension, it's vital that you avoid these common bathroom design mistakes. 
Most homeowners are often preoccupied with trying to create an 'Instagrammable' bathroom without considering the practicalities or build quality. According to experts, these design mistakes can be costly to resolve in the long-run, and can impact our space, and overall aesthetic. 
So, before you get to work planning your dream sanctuary, we ask our bathroom expert to share the 5 most common bathroom design mistakes, and how to avoid them.
1. Choosing poor quality/cheap materials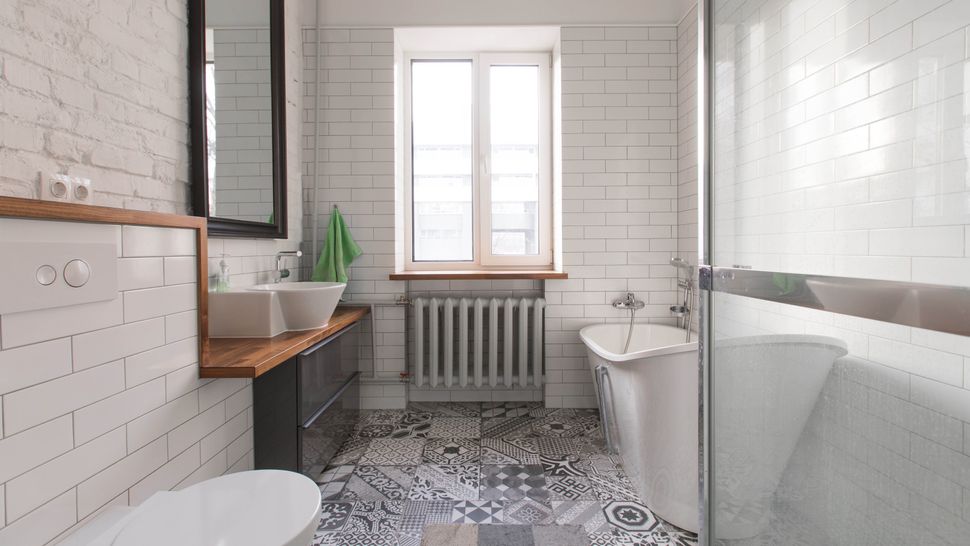 We might want to save money where possible, but a common mistake for homeowners is to opt for cheap materials or finishes. Despite finding great deals, such materials lack durability and won't last long. 
"While it may be tempting to choose inexpensive materials to save money upfront, they often lack durability and require frequent repairs or replacements, which can end up costing more in the long term," says Warren Kinloch, Bathroom Expert at leading bathroom supplier Bathroom Deal. 
"Instead, invest in high-quality fixtures, fittings, and finishes that can withstand the rigours of daily use, ensuring longevity and reducing maintenance expenses. My advice would be to avoid laminate flooring, plastic hardware and generally low quality materials. Instead, make an investment in ceramic, porcelain, and other durable materials that will last."
It's far better to save a little more money for the best quality materials, and not take short-cuts.
2. Using the wrong paint type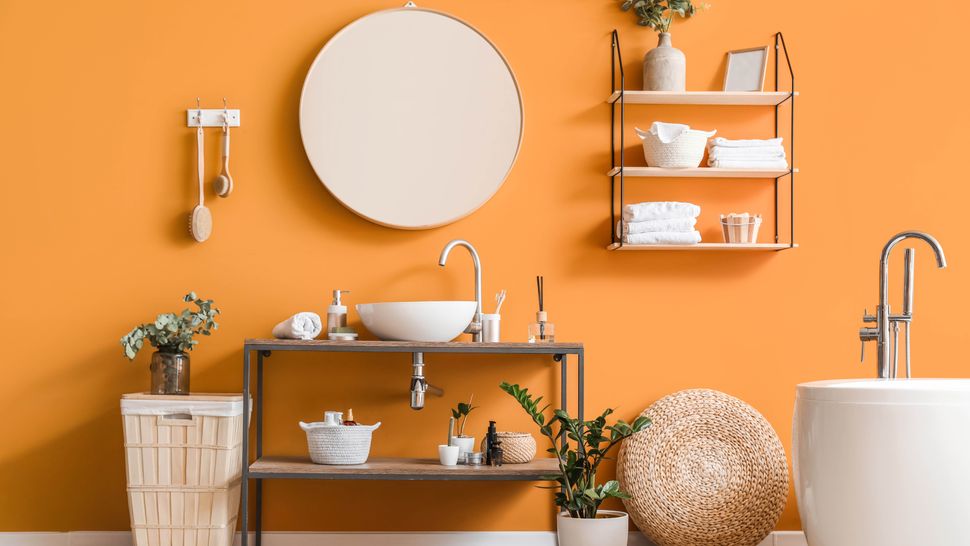 Similarly, just because you've spotted a great sale for paint, doesn't mean it's suitable for bathrooms. Using the wrong paint type or finish is another common bathroom design mistake — and it's important to use paints specific to the environment. 
Bathroom paints are formulated to withstand typical conditions of high humidity and moisture levels. Plus, these are usually mildew-resistant, and will help to prevent mold in your home. "Bathrooms are prone to high humidity and moist air, which can cause regular paint to peel, blister, or develop mould and mildew," explains Kinloch. 
"You need to use specialised bathroom paints that are designed to withstand moisture for the best results. These paints have a mildew-resistant formula and provide a protective barrier against moisture, ensuring a long-lasting and visually appealing bathroom."
3. Trying to squeeze too much into the room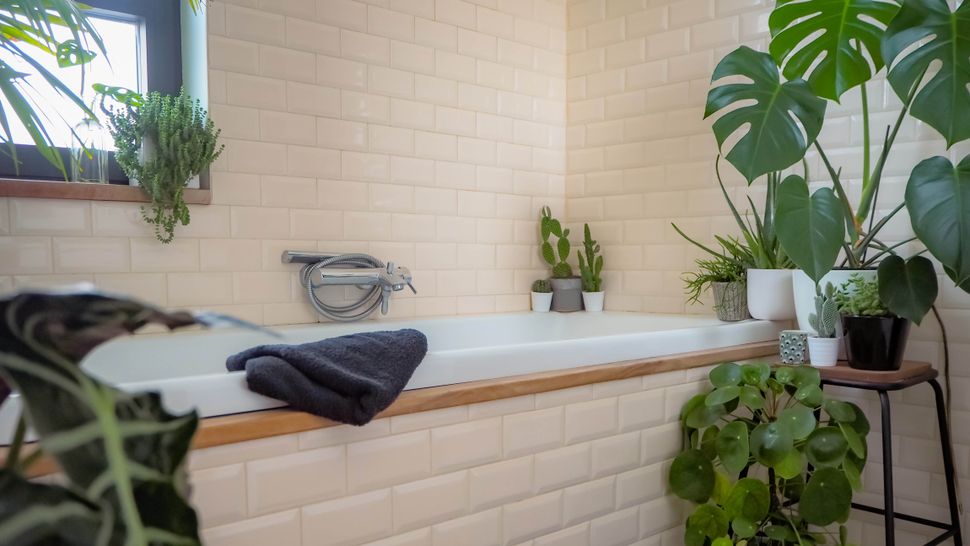 We all want to create a luxurious bathroom, however, fitting too many fancy features will look overcrowded. This is especially the case if you have a small bathroom, and are already working with limited space.
"Whilst we may all want an extravagant freestanding bath and walk-in shower, this isn't always possible. Trying to fit as many statement pieces in your bathroom as you can, may actually be detrimental to the functionality and beauty of the space," advises Kinloch.
"It's essential to consider the size and layout of your bathroom when planning renovations. Trying to fit too much in a limited space can make the room feel cramped and hinder its functionality. Instead prioritise your absolute must-haves and opt for space-saving fixtures, such as wall-mounted toilets or compact vanities, to create an open and comfortable atmosphere."
It's still possible to achieve your dream bathroom and make it impactful with clever design choices, and minimalist features. 
4. Not factoring in storage space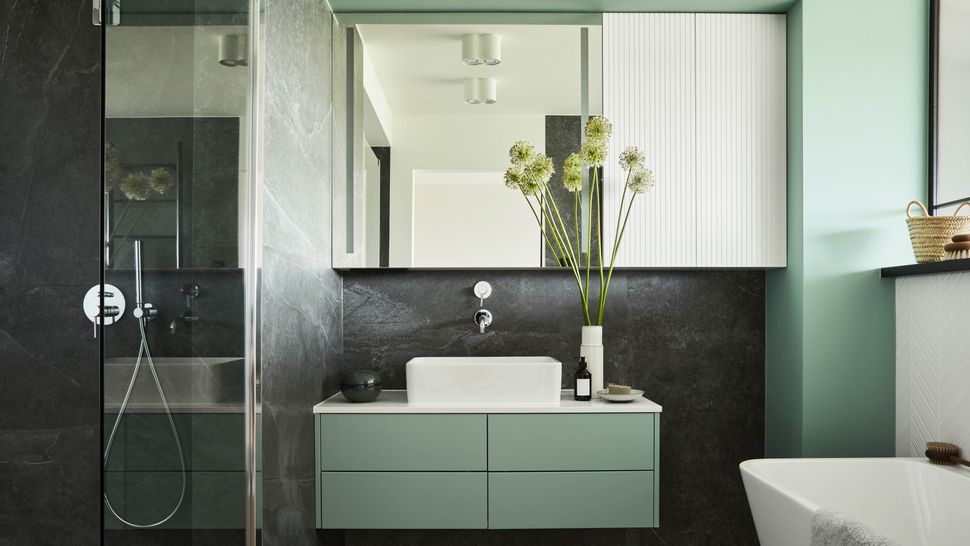 Another common bathroom design mistake is not considering storage needs. Nowadays, there are clever storage solutions such as streamlined cabinets, vertical units or floating shelves to complement any sized bathroom. These will also eliminate clutter and make good use of the space.
"One of the biggest mistakes homeowners make is not considering their storage needs," emphasises Kinloch. "A cluttered bathroom not only looks unappealing but also makes it difficult to find and organise essential items. I suggest incorporating smart storage solutions such as built-in cabinets, floating shelves, or vanity units with ample drawers. By maximising storage space, homeowners can keep their bathroom tidy and functional."
You might also want to know the 7 things you should never store in your bathroom — but probably are .  
5. Not installing good ventilation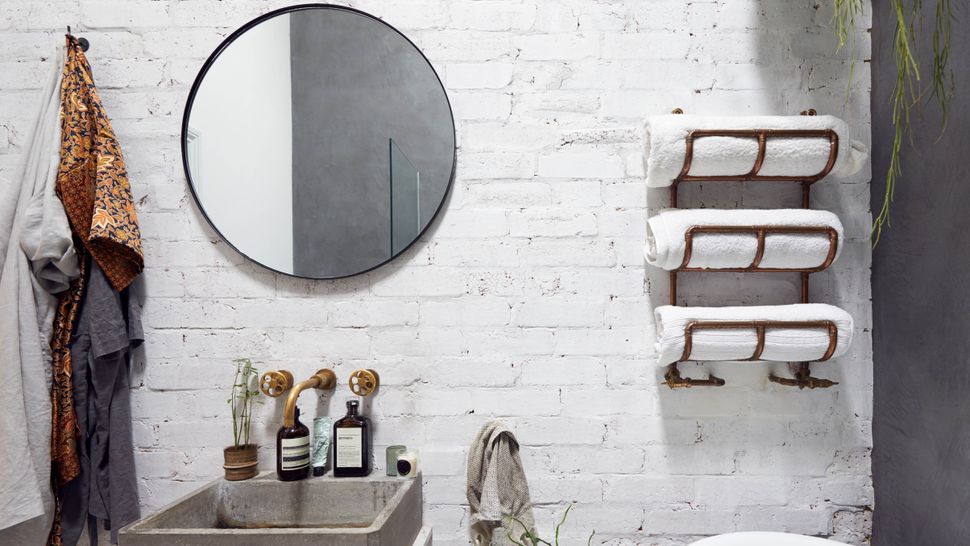 Quite often, we're so concerned about the overall design look and finish, that we forget about proper bathroom ventilation. In fact, this is one of the key things to consider as it plays an important role in the maintenance of a functional bathroom. 
Not only can proper ventilation circulate air more effectively, but reduce moisture levels that often lead to the build-up of mold and mildew. What's more, if mold isn't dealt with, spores in the air can cause serious health problems such as allergies, asthma and other respiratory illnesses. 
"Proper ventilation is often overlooked but plays a crucial role in maintaining a healthy and functional bathroom environment", said Kinloch. "Inadequate ventilation can lead to excess moisture buildup, which promotes the growth of mould and mildew and can cause long-term damage to the bathroom and even affect the overall air quality in your home. 
I recommend installing an efficient exhaust fan or a window that can be opened to promote air circulation and minimise humidity levels. There's nothing worse than investing in a stunning bathroom remodel, and ending up with mould growing a few weeks after completion."
If you're looking for alternative ways to prevent mold, you could try out one of these 5 houseplants that will help prevent mold in your home. In addition, you could invest in one of the best dehumidifiers. 
More from Tom's Guide