We earn a commission for products purchased through some links in this article.
1
Create a shaded area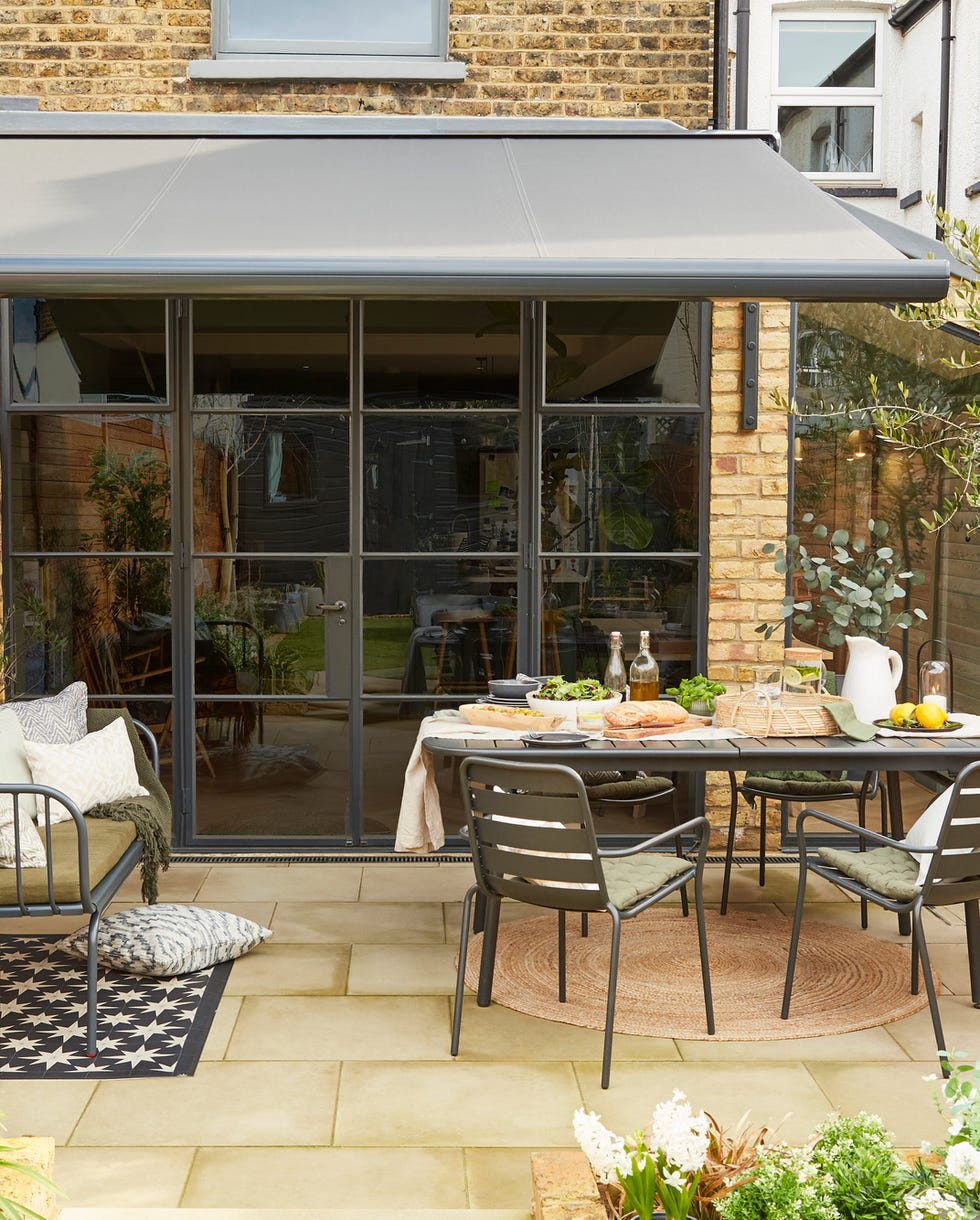 Hillarys
Create the perfect indoor-outdoor space and utilise your patio for alfresco meals with a retractable awning, as seen here in the garden of interiors stylist and creative director, Sally Cullen. It'll create privacy, plus shelter, and it'll help to control light so you can enjoy mealtimes and relaxing in a shaded area.
Image: Ardoise Awning, Hillarys
2
Choose stone effect tiles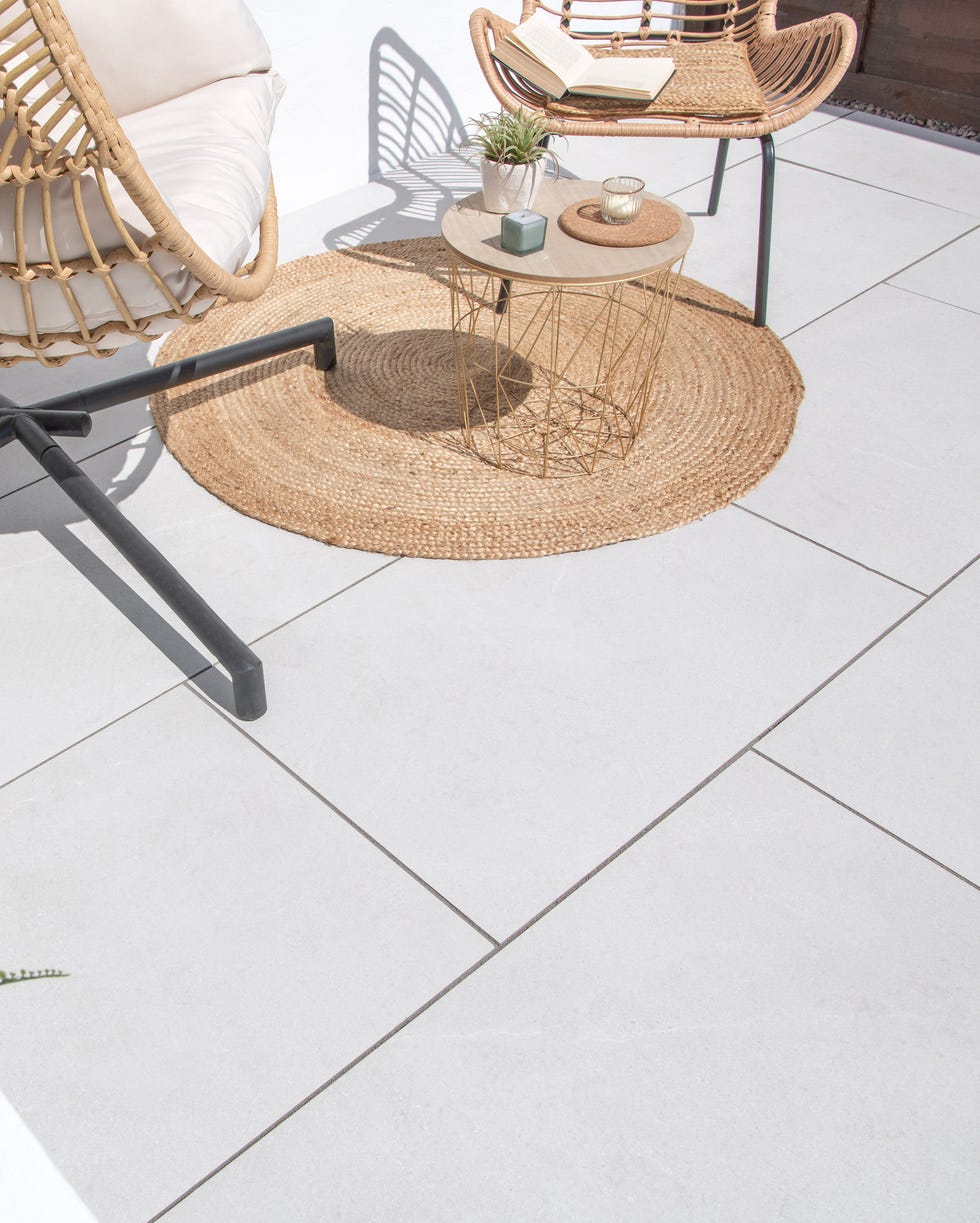 Tile Mountain
When designing a patio, remember to be sensitive to the style of your house. A modern house will suit more contemporary paving styles, while traditional paving lends itself well to period properties.
Durable outdoor tiles, for example, are a contemporary choice. You can't go wrong with stone effect porcelain tiles – you're guaranteed a clean, sleek finish.
Image: Bellevue White Stone Effect Large Outdoor Porcelain Slab Tile, Tile Mountain
3
Invest in an outdoor rug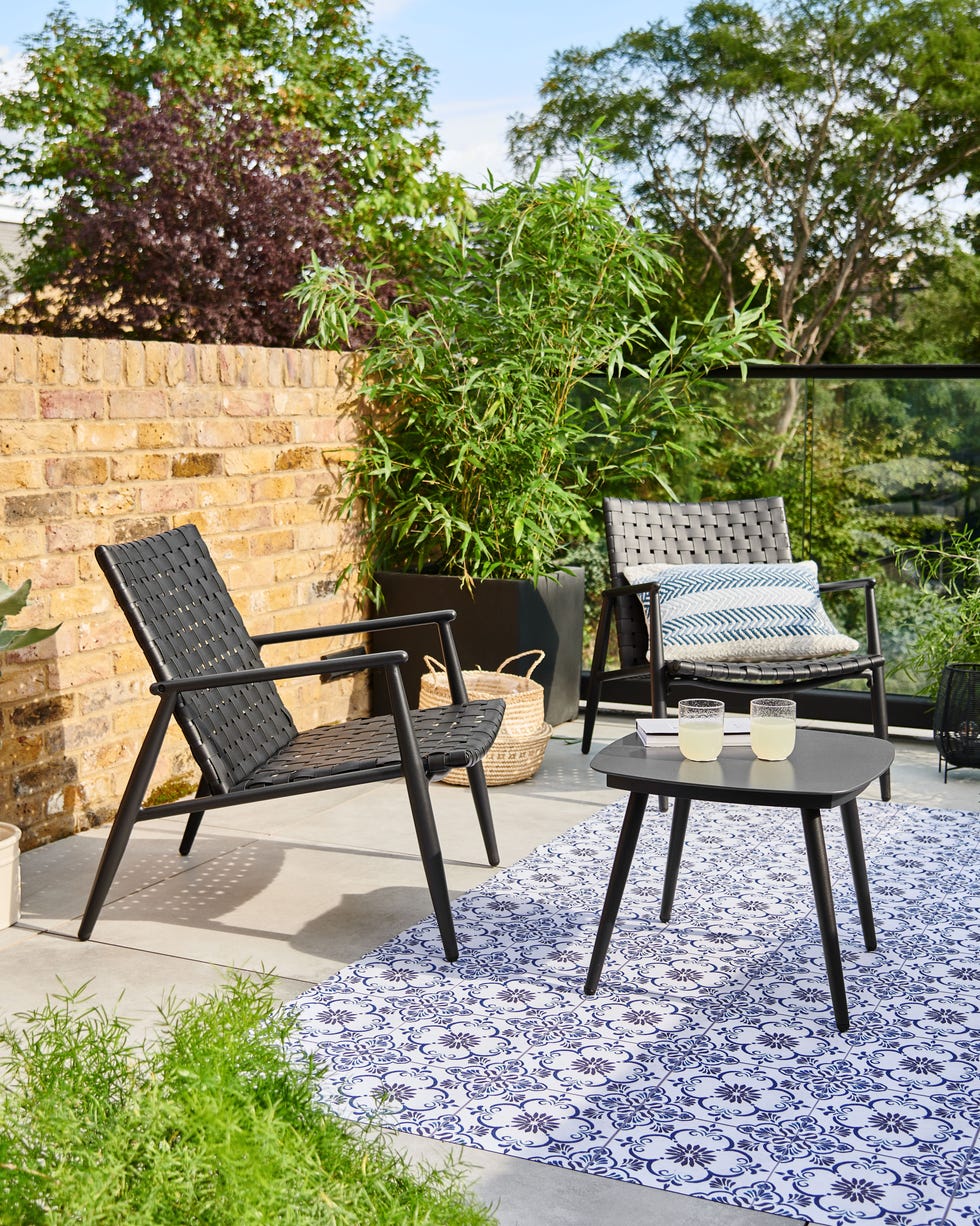 SIMON_ARCHER
But updating decking or patio tiles can be costly, so a quick and easy alternative is to invest in a high-quality outdoor rug that can be used to conceal tired flooring. With a multitude of patterns and colourways on offer, you can swap options in and out depending on the occasion.
Image: Stockholm Bistro Set, Next
Advertisement – Continue Reading Below
4
Make a statement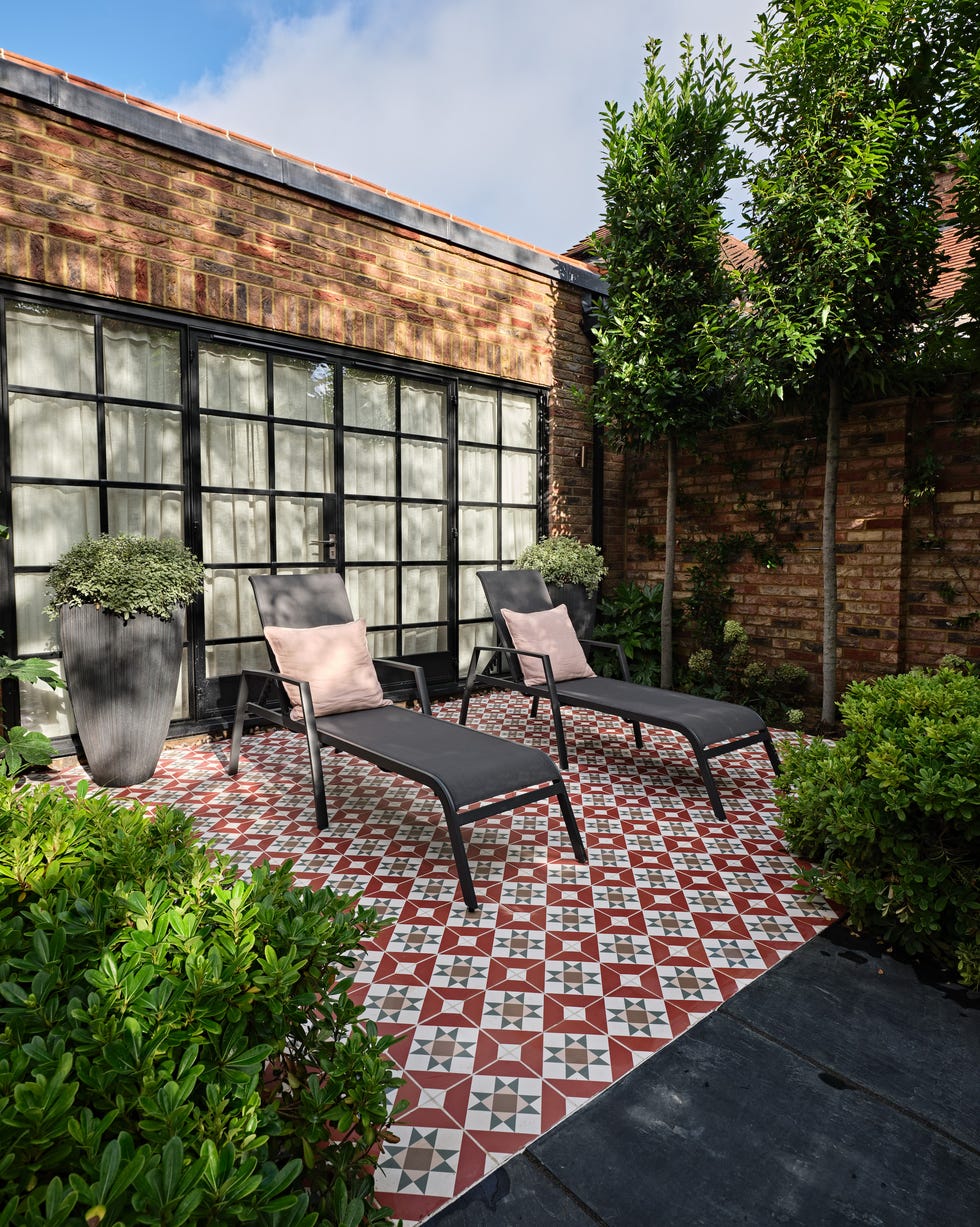 Ca' Pietra / Emma Rose Thatcher
Add wow factor to a small patio with statement tiles. Porcelain, Victorian-style matt-finish tiles will add instant period charm – and bring plenty of character to a city garden. Just add some sun loungers, a hanging egg chair or a modern bench, and relax.
Image: Brompton Porcelain Clarence Tiles, Ca' Pietra
5
Add zones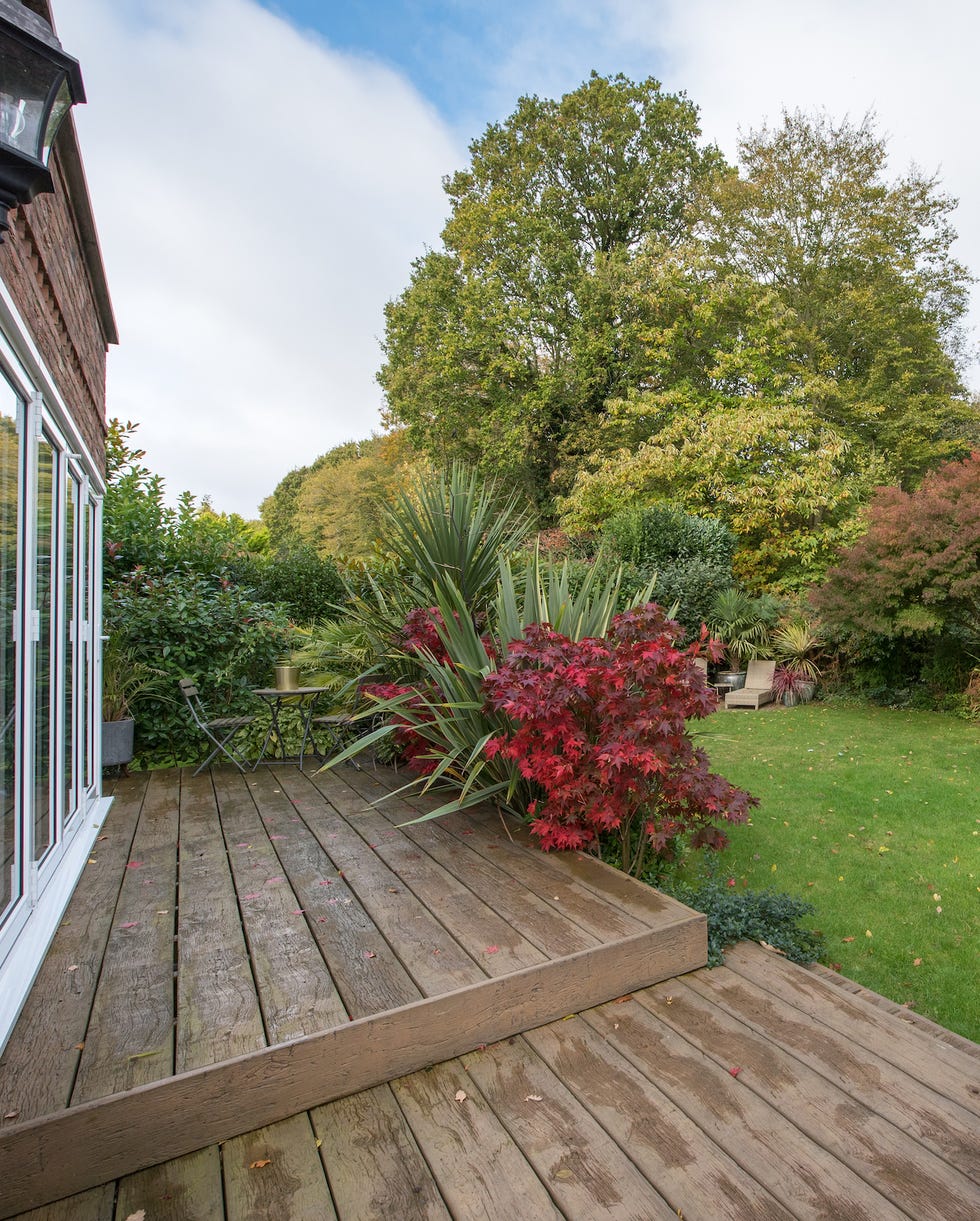 Getty Images
If you have a sizeable outdoor space your entire garden doesn't have to be paved. Instead, create zones by having a decked area alongside a lawn. Creating split levels with stepped areas will easily define zones, but more cost-effective ways include using plants combined with features such as paving circles, walling and edging.
Advertisement – Continue Reading Below
6
Create different 'rooms'
Wayfair
A little careful planning can make your patio area feel much more spacious. If space allows, we recommend zoning areas into 'rooms'– that is, using furniture and accessories to create distinct spaces with defined purposes.
For example, create a 'room' to relax with the addition of bean bags and a jute rug, and another area will be your 'room' for entertaining with a fire pit and chairs.
Image: Urban Garden, Wayfair
7
Choose contemporary silhouettes for a modern look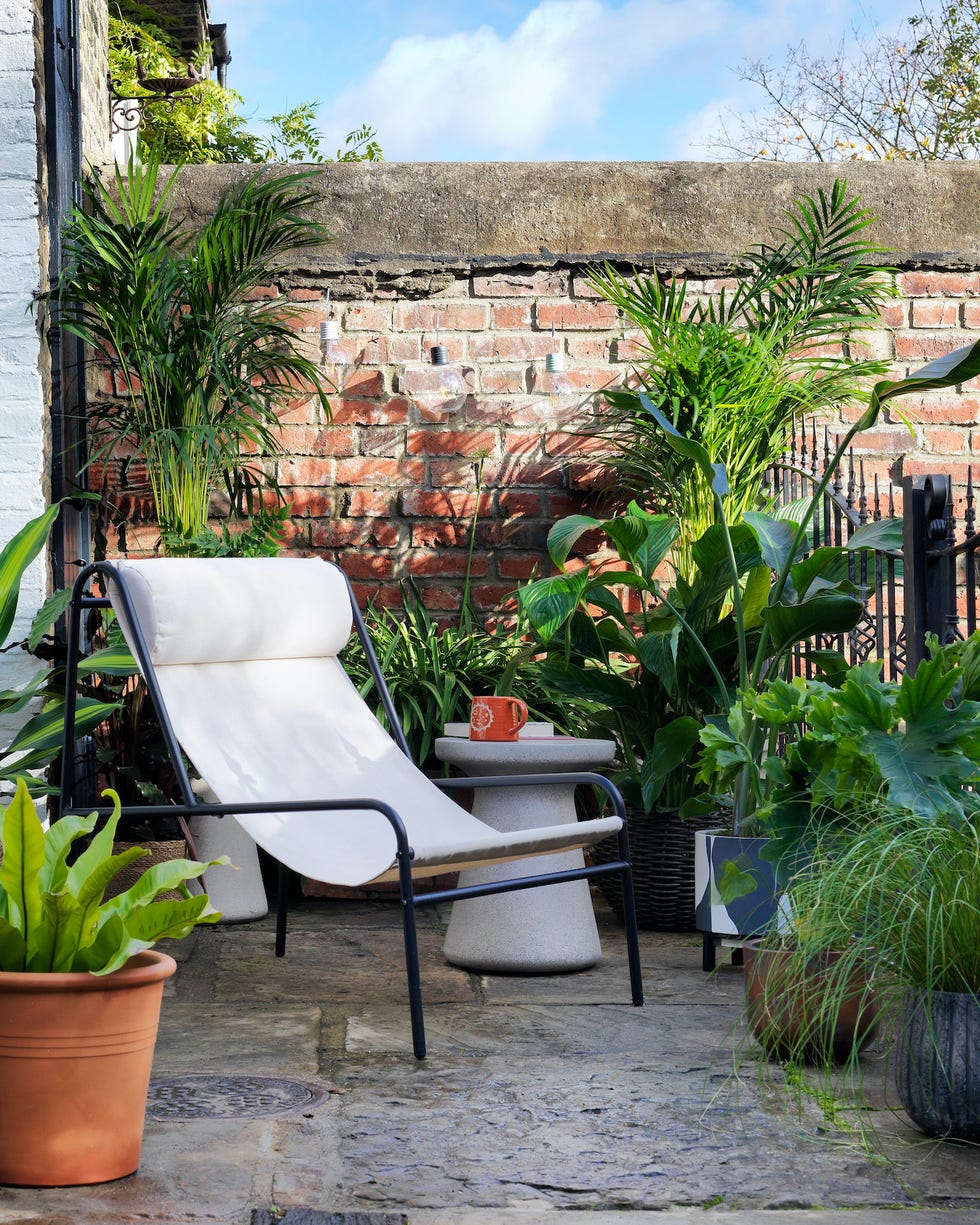 Habitat
If you want to create a patio area that feels contemporary, choose garden furniture with plenty of clean lines and hairpin metal frames, like this Teka chair inspired by modern Scandinavian design. Pair with plenty of greenery and you'll have a patio area that feels almost tropical.
Image: Habitat Teka Metal Chair, Argos
Advertisement – Continue Reading Below
8
Choose multifunctional furniture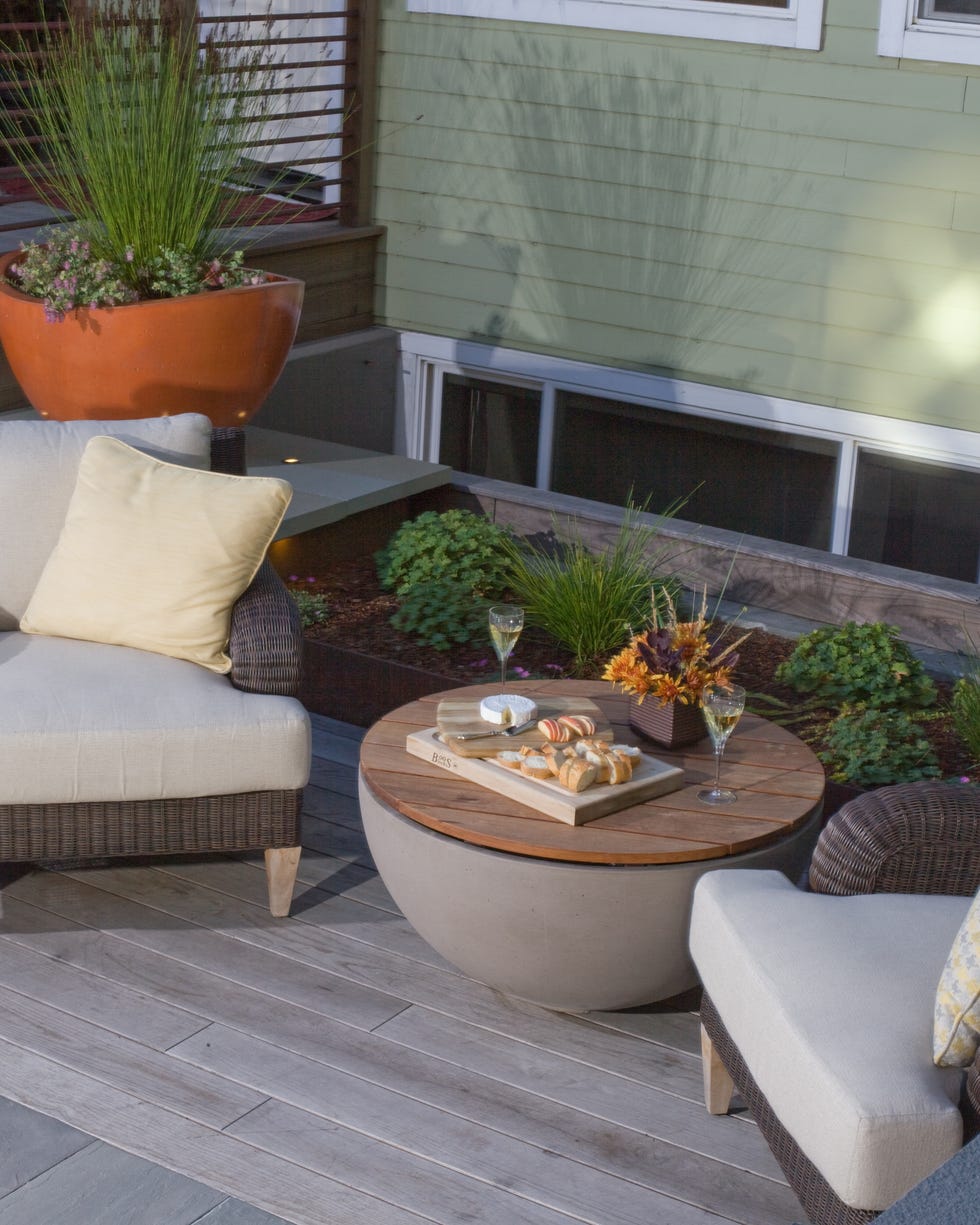 Solus Decor
In any small space, furniture that has more than one use is invaluable. This is never more true than on your patio, where floor space is at a premium and functionality is crucial.
Invest in at least one piece of patio furniture that also acts as storage, such as stools and benches with concealed spaces. This fire pit bowl (pictured) can be transformed into a handy coffee table with the addition of a lid.
Image: Hemi 36 Fire Bowl with Custom Hardwood Table Top, Solus Decor
Advertisement – Continue Reading Below
9
There's a lot to be done with decor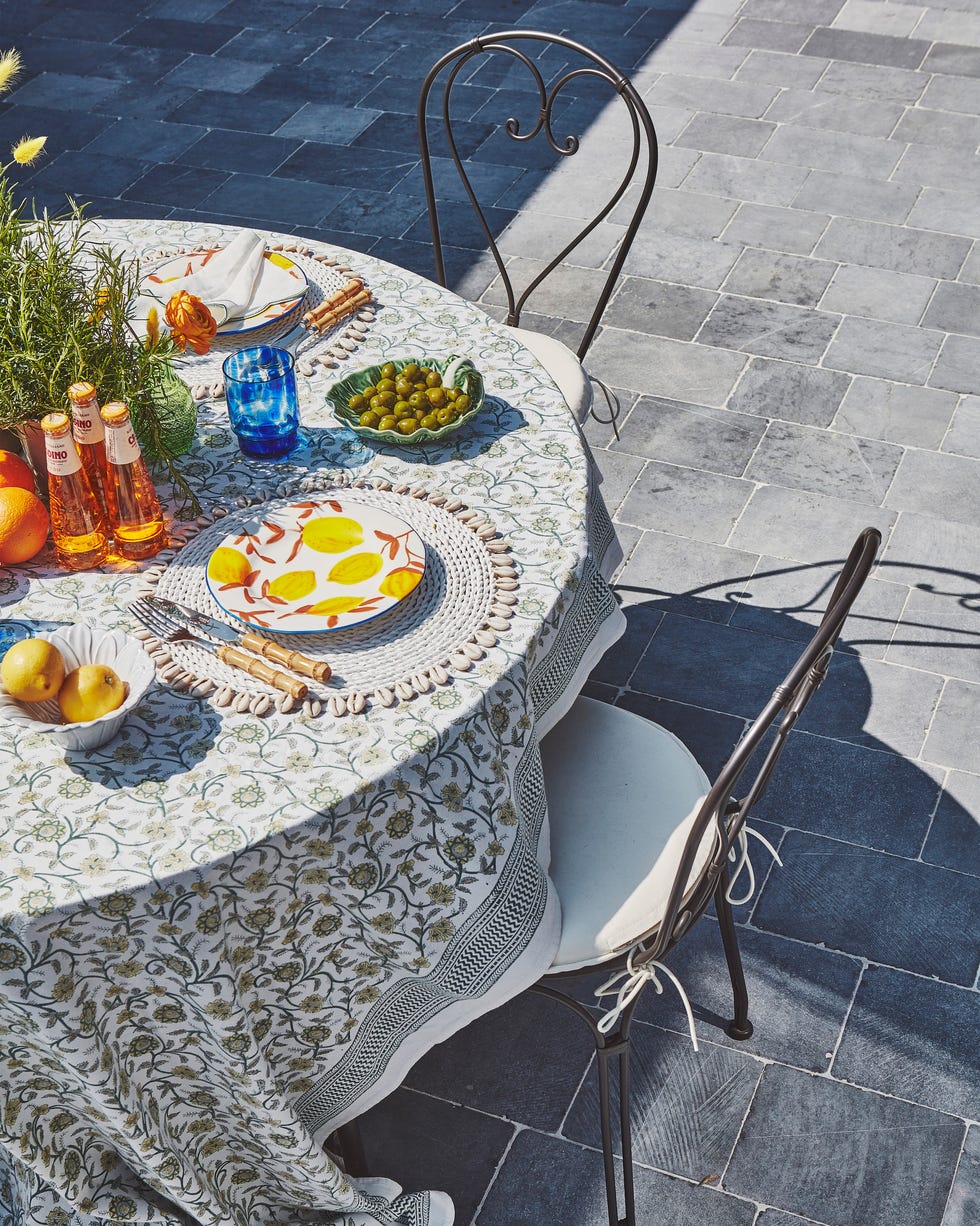 Ca'Pietra
If your options are limited when it comes to updating patio furniture or flooring, don't despair. The right accessories can make all the difference and can be easy to update depending on the occasion, mood, and time of year.
Having a selection of tablecloths and serveware will mean you always have to elevate the space. You can also consider the small details, such as placemats, cutlery and glassware. Flowers can be used as a fresh centrepiece and lanterns add a lovely touch of ambience.
Image: Wexford Limestone Cobble Tumbled Finish, Ca' Pietra
10
Choose furniture that saves space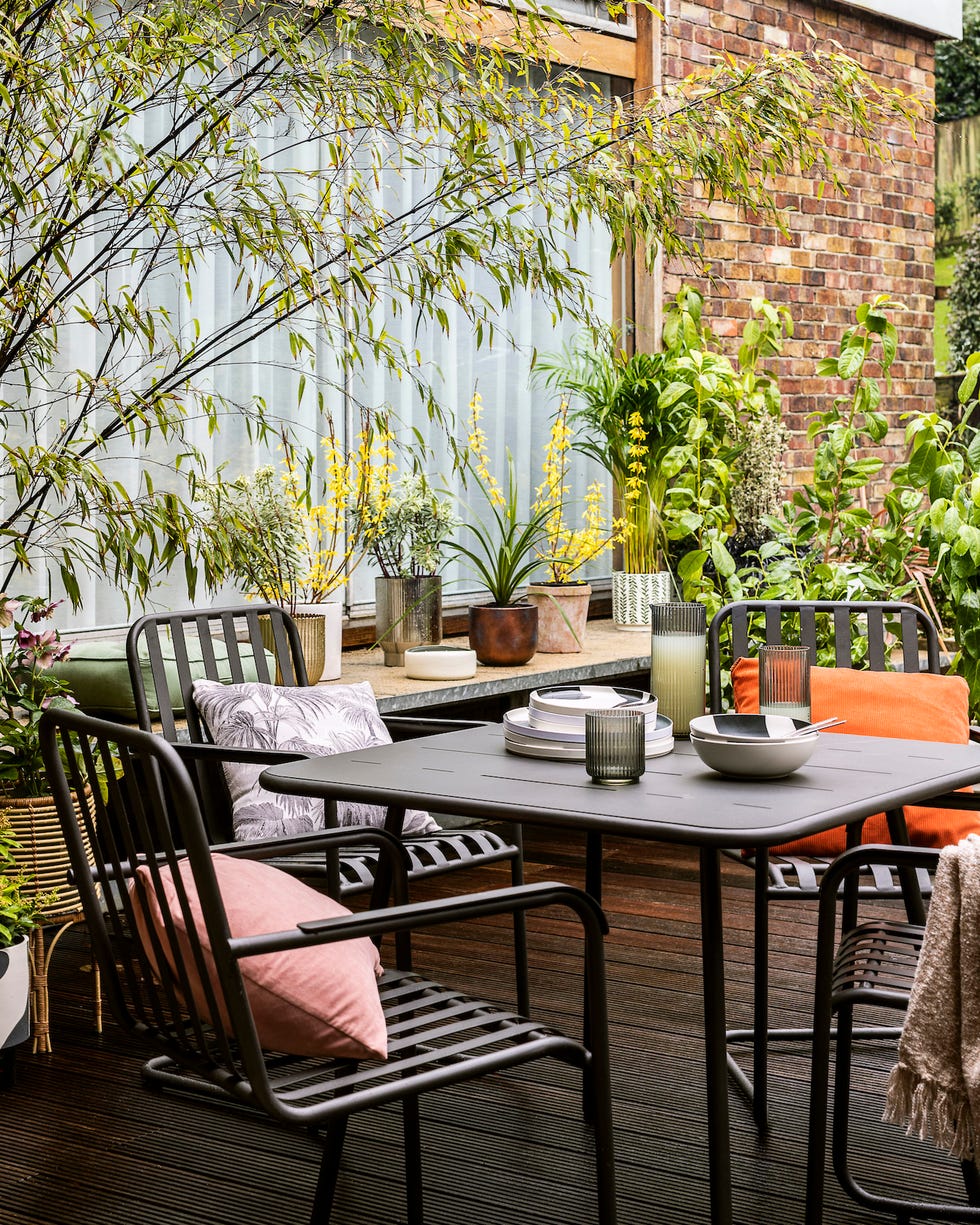 Habitat
Small garden patios don't have the benefit of ample floor space, so when it comes to choosing outdoor dining sets, opt for designs that are square or rectangular. Cube-like furniture is usually better than circular designs, as chairs can be easily pushed underneath.
Image: Indu 4 Seater Metal Patio Set, Habitat
Advertisement – Continue Reading Below
11
Create privacy with shrubs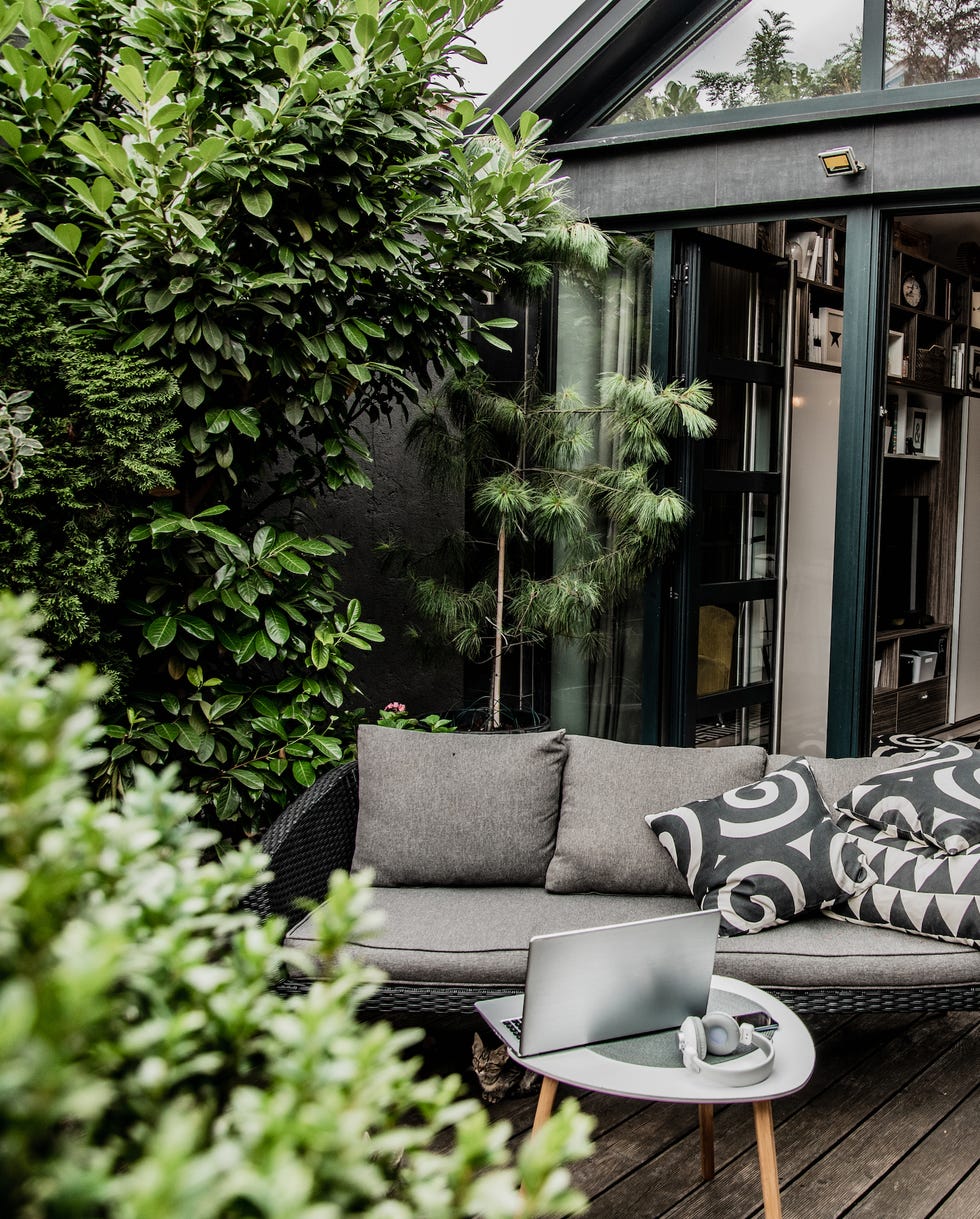 blackCAT
//
Getty Images
Decking won't stop you from bringing greenery into your space. Choose shrubs and small trees that will thrive in pots (containers will be your best friend), and line them along a wall or fence for additional privacy. It's ideal for creating a shady corner, too.
12
Consider vertical gardening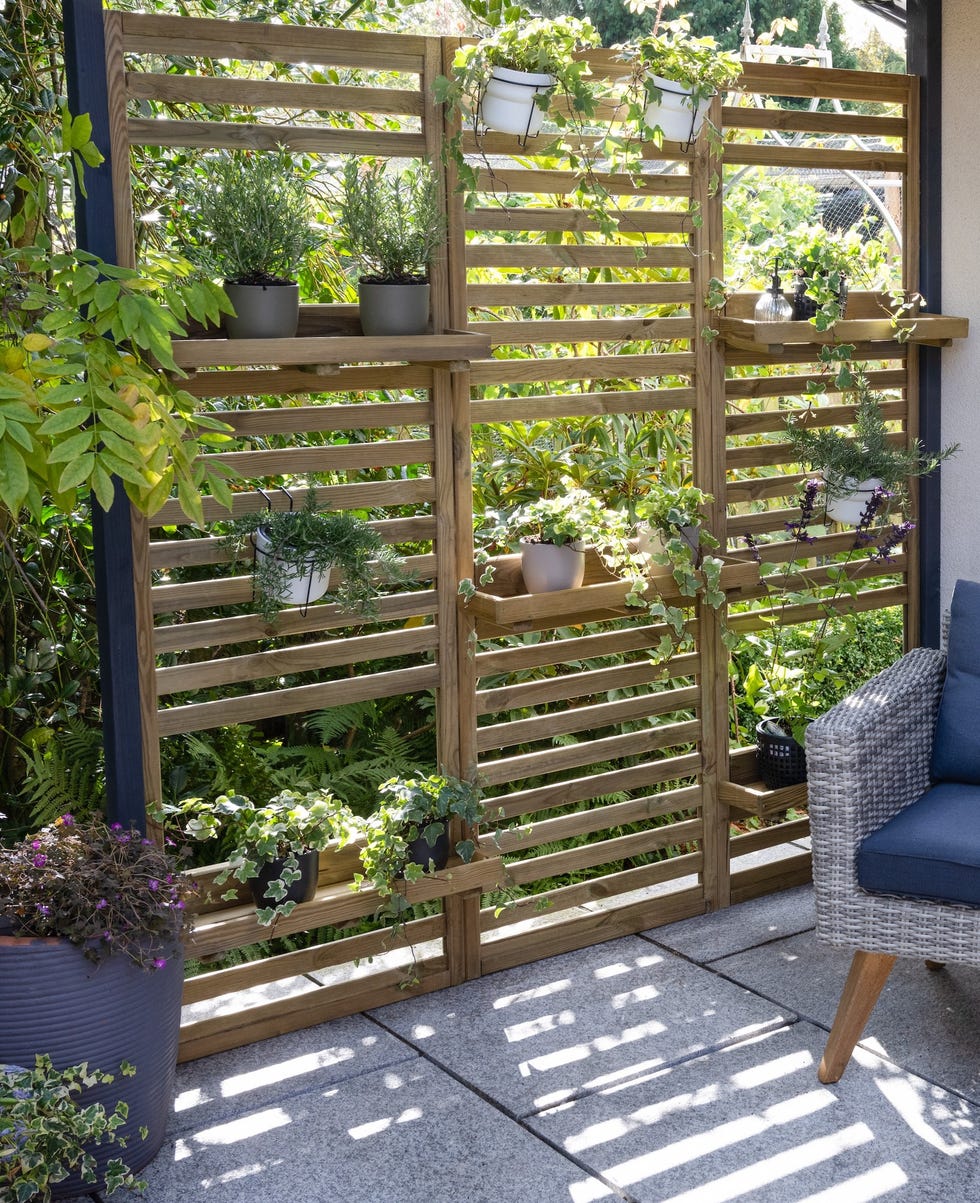 Forest
Alongside container gardening, a wall mounted vertical garden is ideal for those who don't have a large garden patio. Think of it as your own modern living plant wall – it'll make a lovely backdrop.
Image: Slatted Wall Planter Shelf, Forest
Advertisement – Continue Reading Below
13
Draw the eye up with greenery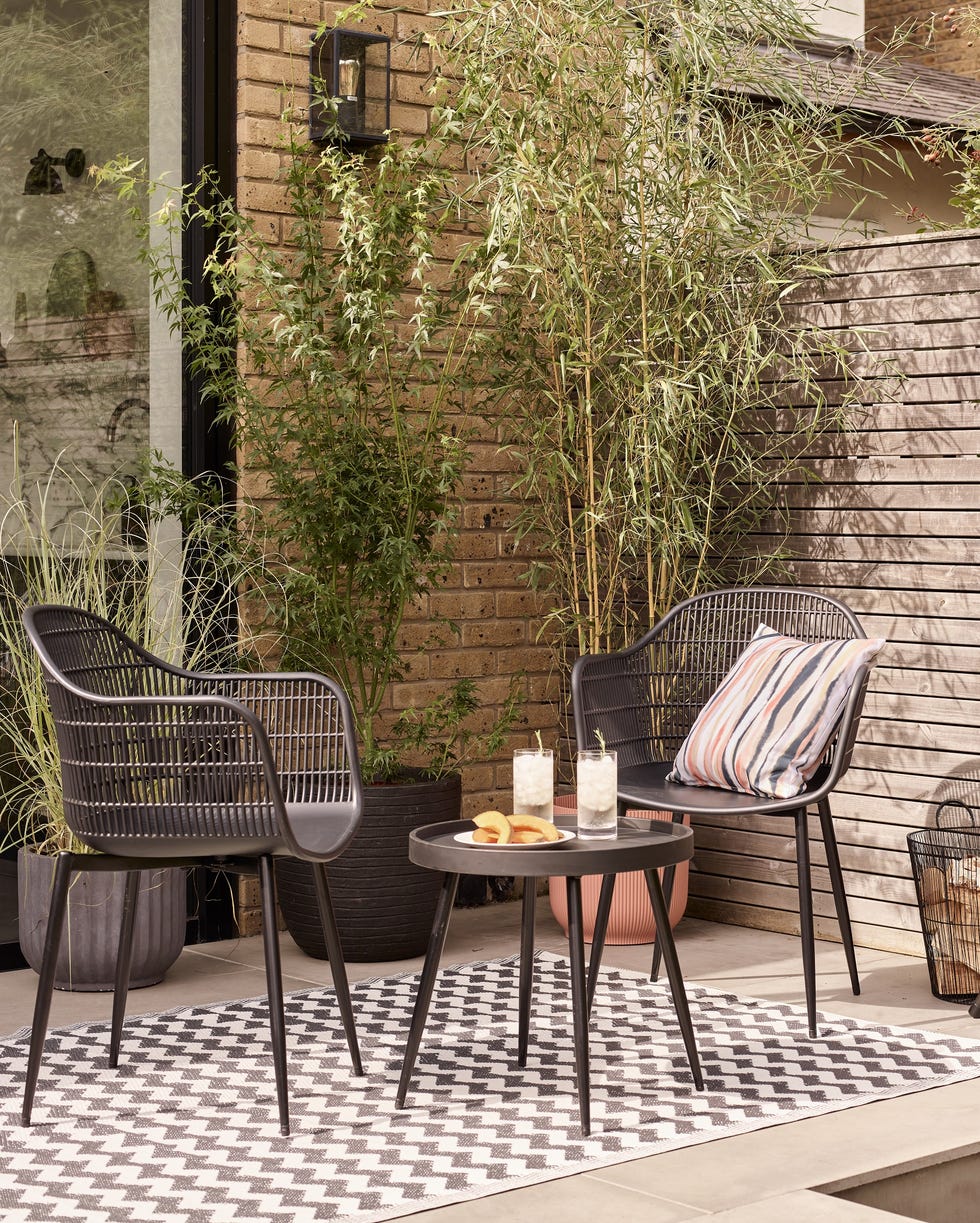 Dobbies
Tall, leafy greenery not only brings a touch of nature to your patio but also draws the eye upwards, making the space feel much larger. Choose planters to tie in with the rest of your scheme for a cohesive look.
Image: Billy Bistro Set, Dobbies

Marketplace Content Editor, House Beautiful & Country Living
Rosie Stagg is the Marketplace Content Editor for House Beautiful UK and Country Living UK, sharing the latest interior trends, inspirational style guides and on-trend homeware.

Executive Digital Editor, House Beautiful UK
Olivia Heath is the Executive Digital Editor at House Beautiful UK, covering tomorrow's biggest interior design trends and revealing the best tips, tricks and hacks to help you decorate your home like a pro. Week by week Olivia shares the most stylish high street buys to help you get the look for less and showcases the best real homes, from House Beautiful's One Room Renovation video series, to the hottest and most unique properties on the market. 
Watch Next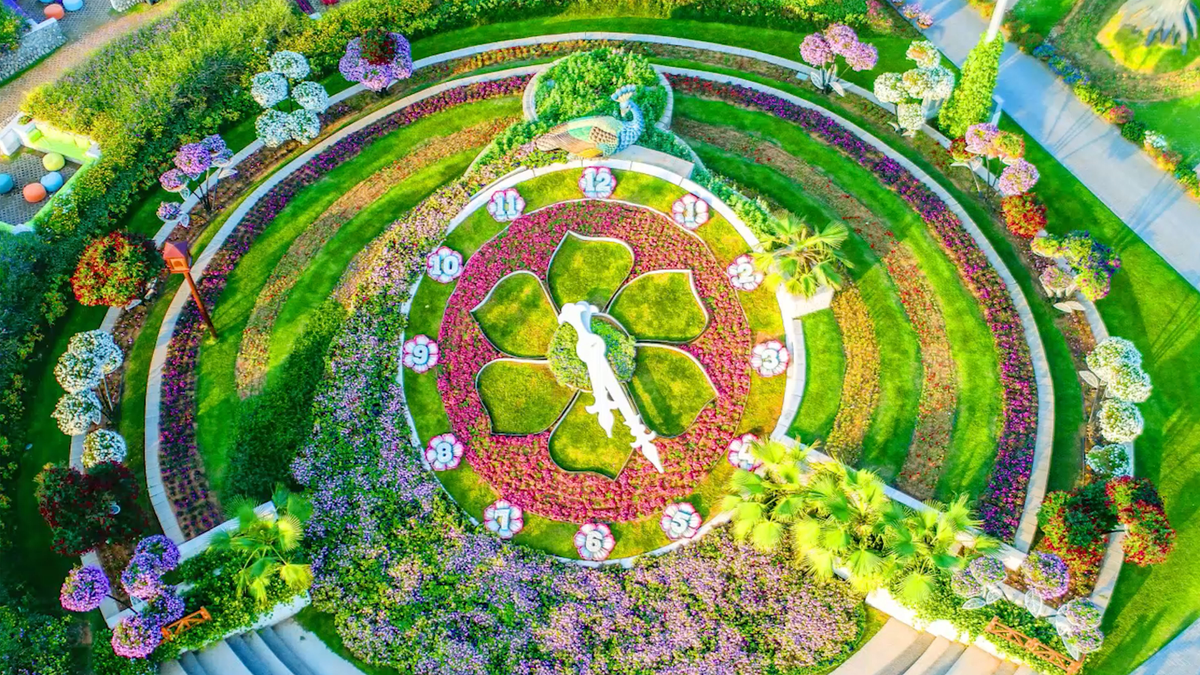 Advertisement – Continue Reading Below
Advertisement – Continue Reading Below